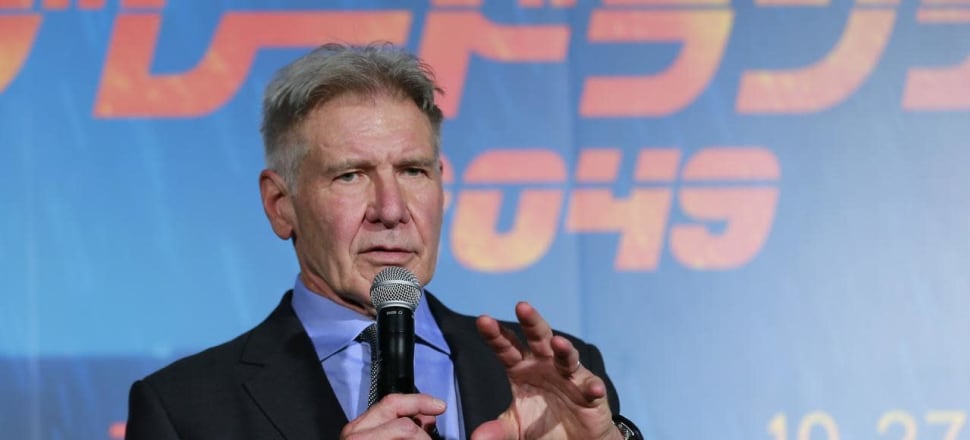 5370537724001
Harrison Ford didn't mention any politicians by name during a speech about climate change, but there's little doubt that he wasn't referring to US President Donald Trump.
Ford's remarks came while accepting a patron award for his career and work with Conservation International at the SAG-AFTRA Foundation's Patron of the Artists Awards on Thursday in Beverly Hills, California.
"The conservation community has made great progress, but much still needs to be done," the Indiana Jones star said.
"We've identified that climate change is the intractable problem we must solve. We've identified the threats and the targets that must be met. Science has agreed on that. The conscious world has agreed on that. We know that nature doesn't need people - people need nature. People need nature to survive, to thrive, and to prosper."
Echoing remarks he made earlier this year urging people not to vote for politicians who don't believe in climate change, Ford said, "But now with the global rise of nationalism and isolationism, all that is under threat. The tested science on which our work is based is being challenged, being denigrated by those who want to protect the status quo and obviate the changes that everyone knows have to be made to sustain human life."
Ford admitted that he doesn't have all the answers, but also said, "These problems are not going to be solved by withdrawing or isolating or saying it's not our problem because guess what? We're all living with the consequences."
Even so, the legendary actor remains hopeful.
"We can't give up hope," said Ford, who was presented with his award by his Blade Runner 2049 co-star Ryan Gosling.
"Young people around the world recognise the need and are committed to meeting the challenge. They're curious, they're innovative, they're more educated than ever before, they're demanding solutions. They're going for it. They're all in. That gives me hope"