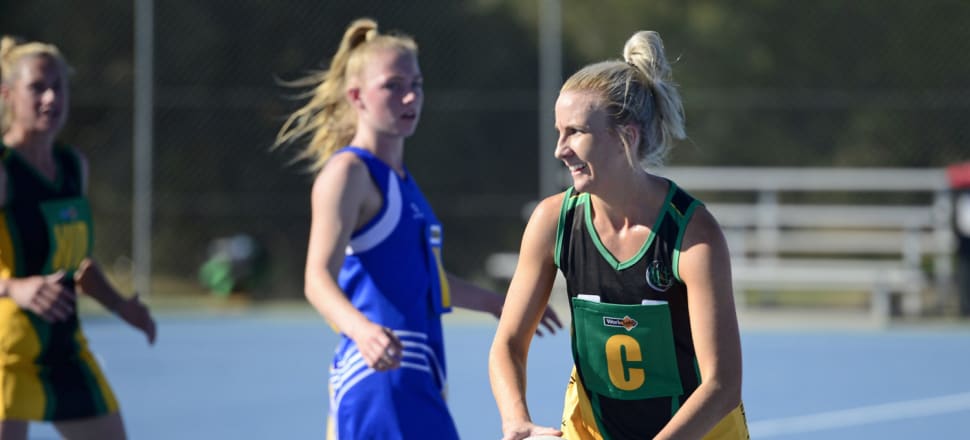 5370537724001
For the Murray Netball League interleague side, revenge is a dish best served cold.
The side produced a heartstopping 51-50 win against Wimmera on Saturday in the final action of the game to settle the score after being ousted in overtime against the same rival in 2017.
The court at Rumbalara was set alight from the outset, with the game played at a menacing pace as the two sides adopted a no-holds barred approach.
Jess Bamblett led Murray from defence, commanding the circle and snapping up any loose ball turning it into attack.
Sharni Hazelman was busy in the centre court, putting her body on the line, while Tessa Bruni earned best-on-court with a complete display of netball.
Bamblett was over the moon with how the side never lost sight of the game.
''I think the first three quarters were a bit up and down because we have never played together,'' she said.
''My mindset was to keep the combinations, like we have three shooters from Echuca, so my idea was to try and keep those going.
''The last two quarters I thought we came into our own and played really good and it came down to the last goal.''
Wimmera started the game moving the ball forward in fleeting motions, going from one end to the other in surging movements of attack.
Murray rode the waves and defended astutely, picking its moments to expose the Wimmera defence.
However, the visitors remained a goal ahead at the half and pushed on to maintain a three-goal buffer for the rest of the third quarter.
As the game progressed tensions rose, but it was Murray that found another gear and edged ahead as the final whistle loomed.
With the scores locked and seconds left on the clock, Wimmera conceded a penalty, giving young goaler Magi Hollis the chance to clinch the game.
After spending most of the first three quarters on the sideline, the youngster kept her nerve and produced the winner to send the crowd into raptures as the final whistle immediately blew.
''For Magi to come on after sitting on the bench for the first three quarters and get the winner was pretty good,'' Bamblett said.
''But I think it was just a great team effort and with the likes of Tessa (Bruni) coming in from Cobram, she did her job putting pressure over the ball, which makes our job easier as defenders.
''I think it is just white line fever to be honest, we all wanted to win and that's what it came down to in the end.''