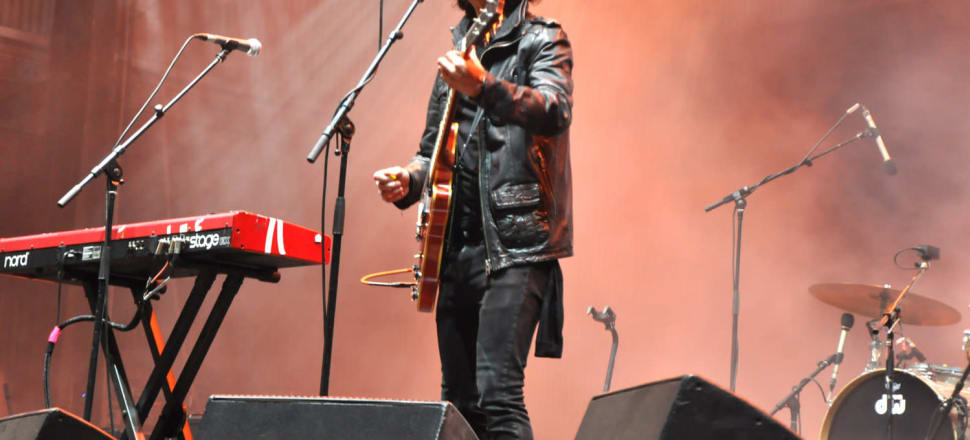 5370537724001
Closing out night one of the Deni Ute Muster is no easy task, but pop-rock band Thirsty Merc did it in style.
The trio — Rai Thistlethwayte on vocals, piano and guitar; Phil Stack on bass, and Matt Smith on guitar — rocked the house down with some of their biggest hits, including 'Someday, Someday' and '20 Good Reasons' before closing out the show with 'In The Summertime'.
Thistlethwayte, whose old gas-guzzling Mercedes Benz inspired the naming of Thirsty Merc, said the Ute Muster was a great fit for the band.
''We have done a lot festivals and played a few automotive themed things,'' he said.
''Obviously the band has got the Thirsty Merc Mercedes sort of auto theme and we've got albums like 'Shifting Gears'.
''The festivals we've done like Summernats and the Gympie Muster, they're a bit different.
''You think about this (Deni Ute Muster) and it's a different combination of stuff, so it's a bit of a first.''
Another highlight of Thirsty Merc's set was a tribute to previous Ute Muster headline act Cold Chisel, with a cover of their 1980 hit 'My Baby'.
Thistlethwayte said it was ''a real honour'' when asked about playing the same stage as the iconic Aussie rock band.
''Even with Kasey (Chambers) who's up there playing now (it's a huge honour),'' he said.
''I've seen her at countless music awards nights over the years and I've had a bit of a chat to her here and there and she's a huge star and is one of the most down to earth people you're ever going to meet.
''To be playing alongside some of the national heroes is a real honour.
''But this particular event has got that international level stuff going on, which is amazing.
''In 2016 I remember seeing some footage a friend sent to me of Keith Urban's gig and it seemed huge.
''It's pretty crazy to be closing out one of the nights on our first time playing here.''