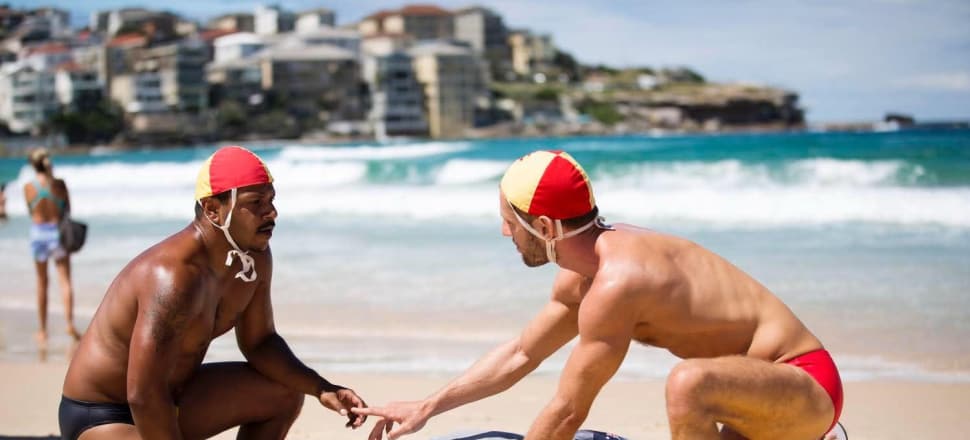 5370537724001
So charismatic was Dylan Hare's initially fleeting involvement with the ABC program Black Comedy, the former Deniliquin man's parts were extended for the popular program.
The now 29 year-old made the move to Sydney a number of years ago to pursue a career in acting, and it now seems to be taking off.
Mr Hare has been appearing regularly in the Black Comedy sketches depicting 'Bondi Blackfella' as Dennis, a life-saver at Bondi Beach who works alongside the Bondi Blackfella, played by actor Gabriel Willie.
His most prominent showing however came on episode five of season three, where he played a businessman named Will, spending a night with a high class call girl, played by Rarriwuy Hick, as he lives out his ultimate fantasy — an Indigenous Girlfriend Experience.
From making cups of tea for her Aunty Shirl to babysitting her sister's kids, to rubbing her feet while she watches 'Selling Houses Australia' there's nothing so tawdry that Will won't try it.
''Originally I was only booked for one episode but they liked me so much that they got me back for more,'' Mr Hare said.
''It was an awesome experience from auditioning to the chemistry test with the cast, as well as rehearsals.
''When we started rehearsals I showed that I could keep up with what is a very talented cast.
''I held my own and it made me feel that I really did deserve to be there.
''I was fairly nervous going in so I put on a poker face and a few of the other actors ended up asking advice off of me because of the confidence they saw in me.
''It was quite humbling to see actors with that much experience still asking for advice from others that may not have as much as them.
''Everyone involved with the show are all awesome. They have amazing senses of humour and made my time really enjoyable.''
As well as ramping up his acting career, Mr Hare has also managed to sneak in time to compete in Mixed Martial Arts as part of international reality show Wimp 2 Warrior.
His fight was originally scheduled in March this year, but a knee injury just two weeks before the bout saw it postponed to December 1.
''It was pretty funny because my costume (for Black Comedy) was ready for rehearsals and we had to have the fitting,'' he said.
''I'd lost about 20kg as I was preparing for my cage fight as part of Wimp 2 Warrior so they had to remake the costume.
''Two weeks before the March fight I was sparring with one of the coaches. He's a 120kg man so it was probably the wrong person to spar with, and he basically kicked my knee out of place.
''I've continued to train now and I'm keen to step into the cage and finally have this fight.
''I've also auditioned for a couple of other shows and have a couple of things in the works. The exposure I've had from being on ABC is huge and it has really started to get things moving.
''I've had a few of the big heads and executive producers from ABC approach me that they liked my work and what they saw on the show, so hopefully there will be bigger things to come soon.''