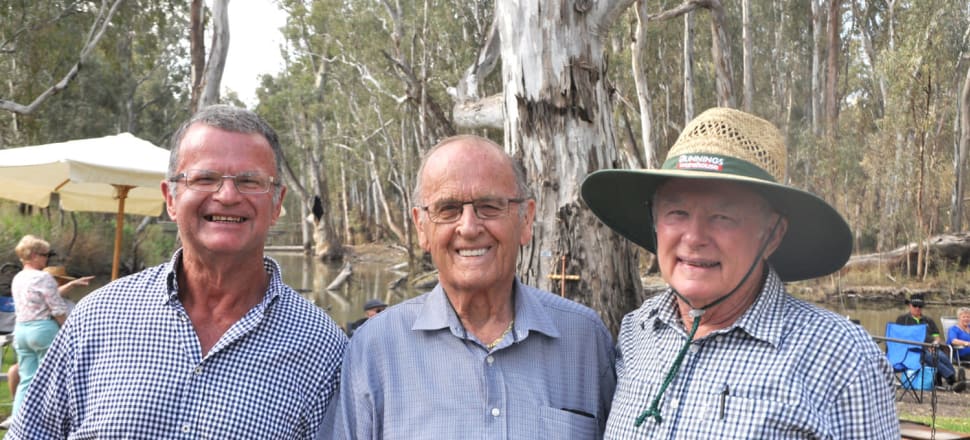 5370537724001
The Deniliquin, Moama and Finley Old Time Dancing groups held a combined Christmas break-up barbecue on Sunday.
It was held by the Gulpa Creek on Ian and Jennifer Fisher's 'Krains Bridge' property at Mathoura, and was also attended by some dedicated dancers from Geelong, Yarrawonga and Kyabram.
All 53 attendees enjoyed music and a sing-a-long with some members bringing their own instruments.
Novelty games were a hit, including bocce and a mass tournament of quoits.
The party marked the end of weekly dancing lessons for the year.