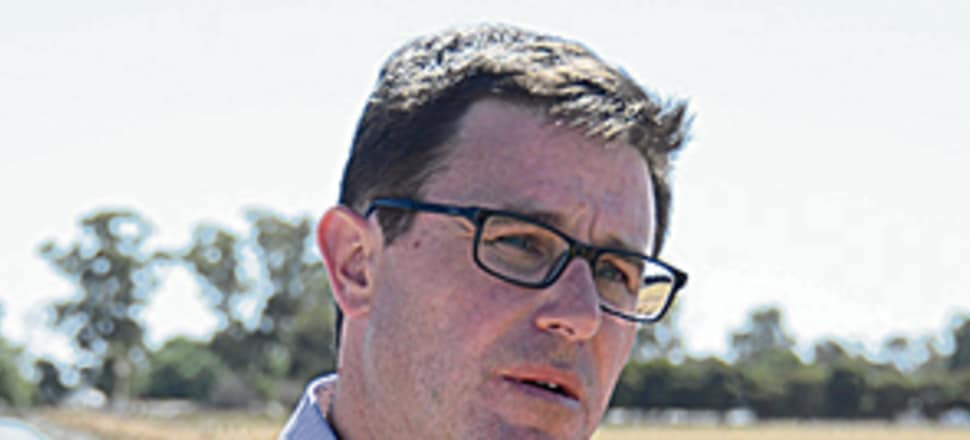 5370537724001
THE region's horticulturalists, dairy farmers and grain growers received a boost in competitive export advantage recently as the world's third-largest trade agreement and Australia's new trade agreement with China came into effect.
Federal Agriculture Minister David Littleproud lauded the China trade deal.
''Tariffs on our farm produce going into China will be largely eliminated (from today),'' Mr Littleproud said.
''Key exports including wine, most fruit and vegetables, seafood and some dairy will no longer cop a tariff in China, which means our produce will be more affordable for Chinese consumers.''
Mr Littleproud also praised the new Comprehensive and Progressive Agreement for Trans-Pacific Partnership, also known as the TPP-11 for the 11 countries involved.
The TPP-11 was resurrected from a former trade negotiation after the United States, under President Donald Trump, pulled out.
The remaining countries represent about 15 per cent of global gross domestic product and include Canada, Japan, Malaysia, Mexico, New Zealand, Peru, Singapore and Vietnam along with Australia.
''Just some of the benefits are our farmers will sell more dairy into Canada through a new quota, more rice into Japan and no longer face tariffs on sheep meat or pork into Mexico,'' Mr Littleproud said.
Canada and Mexico will eliminate most or all horticultural tariffs on TPP-11 members immediately.
Japan will also begin scaling back tariffs immediately.
National Farmers' Federation president Fiona Simson said in November the introduction of the TPP-11 would be a major boost for farmers.
''TPP-11 delivers improved market access,'' she said.
''These outcomes will increase investment on-farm in jobs, innovation and efficiencies that will flow through to rural and regional economies.''
Australia's total horticultural output was valued at $5.1 billion in 2017 with about half coming from Victoria, according to Agriculture Victoria.
TPP-11 countries represent about $750 million worth of that trade.
''Reaching consensus with 10 other nations on such a game-changing deal for regional trade is no small achievement,'' Ms Simson said.
''The TPP-11 will improve trading conditions for Australia's farm sector and help reach our vision of a $100 billion farm sector by 2030. TPP-11 expansion will further help us achieve this goal.''
Meanwhile many US farmers are reportedly furious with the implementation of the new trade deal, facing the ''imminent collapse'' of key markets and fearing uneven trade playing fields.
President Donald Trump withdrew the US from the TPP on just his third day in the White House in 2017.
US farmers, already hit hard by Trump's tariff battle with China and the lack of a free trade agreement with Japan, are bracing to immediately lose market share.
American wheat and beef producers have been particularly vocal. They expect Australian farmers to use their TPP advantage to sell more to Japan.
''Japan is generally a market where we seek to maintain our strong 53 per cent market share, but today we face an imminent collapse,'' US Wheat Associates president Vince Peterson told a public hearing held by the US Trade Representative.
''Frankly, this is because of provisions negotiated (by former US president Barack Obama's administration) for our benefit under the Trans-Pacific Partnership.
''Our competitors in Australia and Canada will now benefit from those provisions, as US farmers watch helplessly.''
Mr Peterson said Australian and Canadian wheat producers would enjoy an immediate seven per cent drop in tariffs selling to Japan because of the TPP-11.
''By April it will have gone down by 12 per cent,'' he said.
''In very real terms, as of April 1, 2019, US wheat will face a 40 cent per bushel, or $US14 per metric tonne, resale price disadvantage to Australia and Canada.''