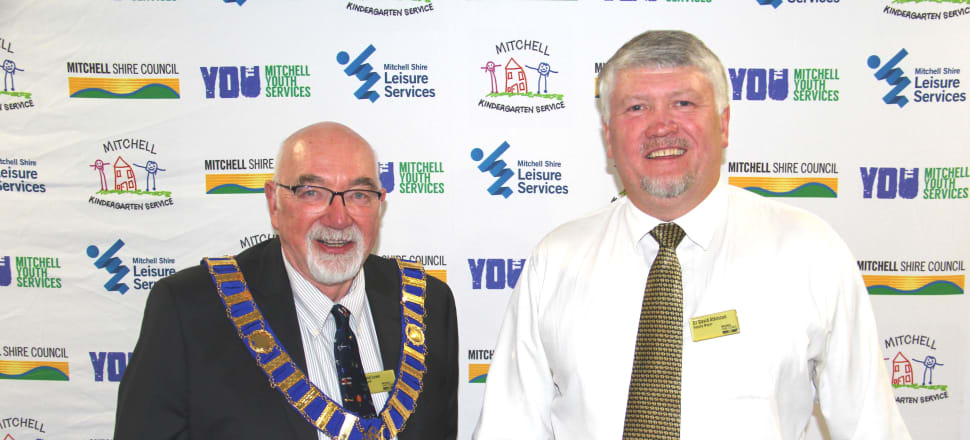 5370537724001
MITCHELL Shire Council is under new leadership for council's fourth term after David Lowe was elected mayor at a meeting on November 25.
Bill Chisholm, who served as mayor for one term, did not seek re-appointment. David Atkinson remains in his role as deputy mayor.
During the meeting, Cr Chisholm tabled the annual mayoral report, which showed good indication of the growth through the shire.
"I am looking forward to an innovative year focused on our community," Cr Lowe said.
"Mitchell Shire is a rapidly growing shire and I am tremendously happy to begin my term as mayor," he said.
"I would like to congratulate Cr Bill Chisholm on his term as Mitchell Shire mayor in 2018-2019."
"It has been a real privilege and honour to serve as Mitchell Shire mayor over the previous 12 months and follow on from the great work of [2016-2018 mayor] Rhonda Sanderson," Cr Chisholm acknowledged.
"This is a very special night for all concerned, as this election tonight highlights the final term of this current council. And what a brilliant council it has been so far.
"The important word, whether they be community members, council staff or councilors, is 'teamwork'.
"This is the quality that has exemplified this council and its work within the various communities that make up this shire. It is truly amazing what can be achieved when we all work together.
"I would like to thank my fellow councillors, all members of staff and all the truly amazing members of our community."