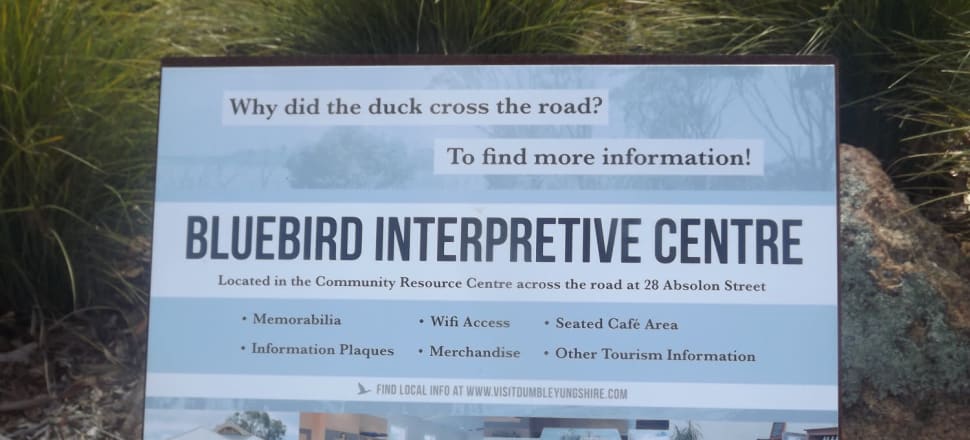 5370537724001
Veteran Kyabram journalist Gus Underwood visits a small Western Australian town which has been made famous by a nearby lake and a water speed ace...
DUMBLEYOUNG, a small, sleepy wheatbelt town in central southern Western Australia roared to life — and fame — on Christmas Eve 1964.
On that day at Lake Dumbleyoung, 13km out of town, English daredevil water speed ace Donald Campbell wrote himself into the world record books on two counts in his flying boat Bluebird.
Campbell zoomed Bluebird across the lake at a breakneck 444.66 km/h (276.3 mph), which made him not only the fastest man on water in the world at that stage but on land as well.
Three years later on January 4, 1967, while attempting to break the unheard of 300mph speed barrier on water, Donald crashed at Conistan Water, England's third largest lake.
After achieving a speed of 297 mph on the first leg, Campbell set off on the second leg, failing to let the wake settle from his first attempt.
When exceeding the speed of 300mph, the nose of the Bluebird reared out of the water, somersaulted and disintegrated on impacting with the lake's surface.
The great Donald Campbell was dead.
But the people of the tiny town of Dumbleyoung have ensured his memory will be ever-lasting.
The enterprising locals have seized on his unique record to promote Campbell, their town and Lake Dumbleyoung.
On the lake's shoreline there is memorial to Donald Campbell's achievements and in Dumbleyoung itself a shelter proudly displaying an exact replica of Bluebird.
These attractions are tourist magnets in this part of the world.
The shelter has extensive signage explaining the historic speed record.
It's located in a specially built and designed shelter in the town's spacious main drag.
Backdrops on the back and side walls in the shelter glow blue at night and on the roof are the stars of the Southern Cross.
The Bluebird replica has been on permanent display since 2014, launched to celebrate the 50th anniversary of Campbell's famous records at Lake Doubleyoung.
There is also an effigy of Donald Campbell across the road from the shelter housing the Bluebird replica.
Donald Campbell might be long gone but certainly not in the eyes of the people of tiny, remote Dumbleyoung.