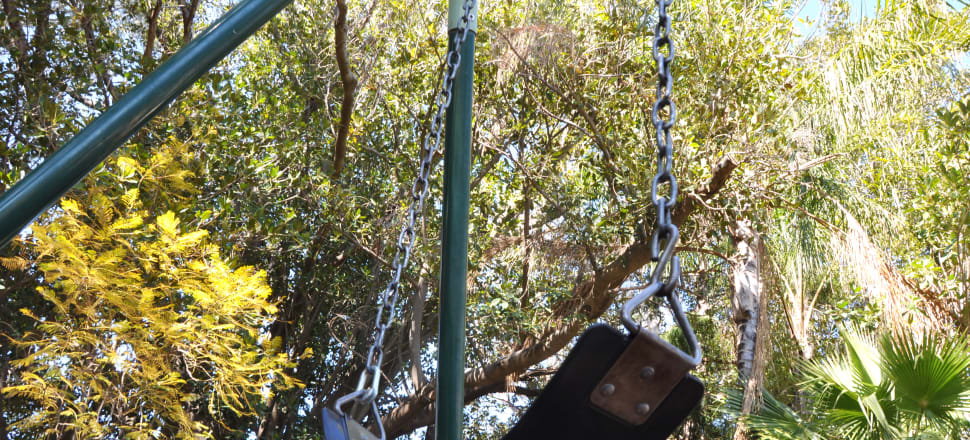 5370537724001
There are several trees in the Waring Gardens that could drop their huge branches at any moment, possibly causing injury or even death.
Concerned local Ken Smith has been pointing out two trees in particular, pine trees next to the children's playground and said he has reported them to council.
However, that was six months ago and they are still there, and he believes they are increasingly dangerous.
''When I was walking through the gardens earlier this year, I noticed two of the trees had branches that were rubbing against each other and others already broken away and sitting in other trees,'' he said.
''They look really worn and because of how tall they are, if they fell, they would drop into the playground and could cause death.
''I am especially concerned because of all the wind we have had and seeing the damage it can cause, it is only going to take one twisting gust of wind to make the branches break off.''
Mr Smith said he reported the safety issue to two Parks and Gardens employees, even showing them where it was.
''They are beautiful trees so it would be a shame to cut them down but when the safety of others, including children is at risk, something has to give,'' he said.
''I want people to be aware of the trees and be careful because they could drop at any moment.''
Edward River Council's parks and gardens acting supervisor Brad Knight said the team were aware of the trees and are working on a solution.
''We are waiting for an arborist report and will follow up with what is recommended,'' he said.
''We do have processes that we are following to address these issues and we need to be careful because of the ecosystems established at each location.''