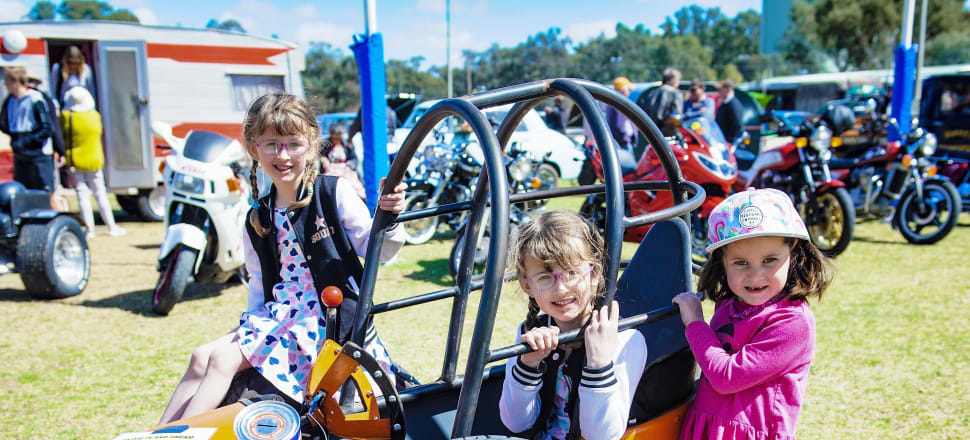 5370537724001
Tractors, motorcycles, hot rods and custom and classic cars, plus stationary engines will be featured at Memorial Park when the 15th annual Deniliquin Collector's Club Spring Rally is held this weekend.
Added to the event this year will be a section for vintage caravans, with more than 40 booked to attend the event.
Deniliquin Collector's Club member Steve Beckwith said the Teardrop Travellers of Oz will also make an appearance.
''The Teardrop Travellers are people who travel around in teardrop caravans and campers,'' he said.
''They will have what they call a puddle, which is where a large group of Teardroppers come together.''
To complement the event, rockabilly fans are encouraged to embrace the spirit at Deniliquin and come in costume.
Collectables of all sizes and shapes will feature over both days, and a car show 'n' shine will be the added feature on Sunday.
The feature tractor at this year's event will be the David Brown, in honour of the formation of the David Brown Club of Australia at the Deniliquin event a decade ago.
The David Browns and other tractors featured will form a procession tomorrow when entrants head off on the traditional tractor trek, which passes through Deniliquin before a lunch stop at one of the nearby villages.
There will be plenty more to see at Memorial Park with the pavilion packed with collectables which in the past have included eskies, model cars, dragon figurines, and guitars and records.
Collector enthusiasts can look forward to a swap site where you buy and sell items, along with stationary displays.
And there will be children's entertainment for the young ones to enjoy.
Mr Beckwith said the rally ''will take you back in time''.
''We usually get about 120 cars and tractors show up, and we hope to get just as many this time around.
''It's a great event to bring the whole family along for a fun day out. You could see something you've never seen before and a little bit of history.''
Entry to the Spring Rally is $5 per day. Catering on site will be provided by the Deniliquin Pastoral and Agricultural Society.