Building approvals should help address under supply in housing market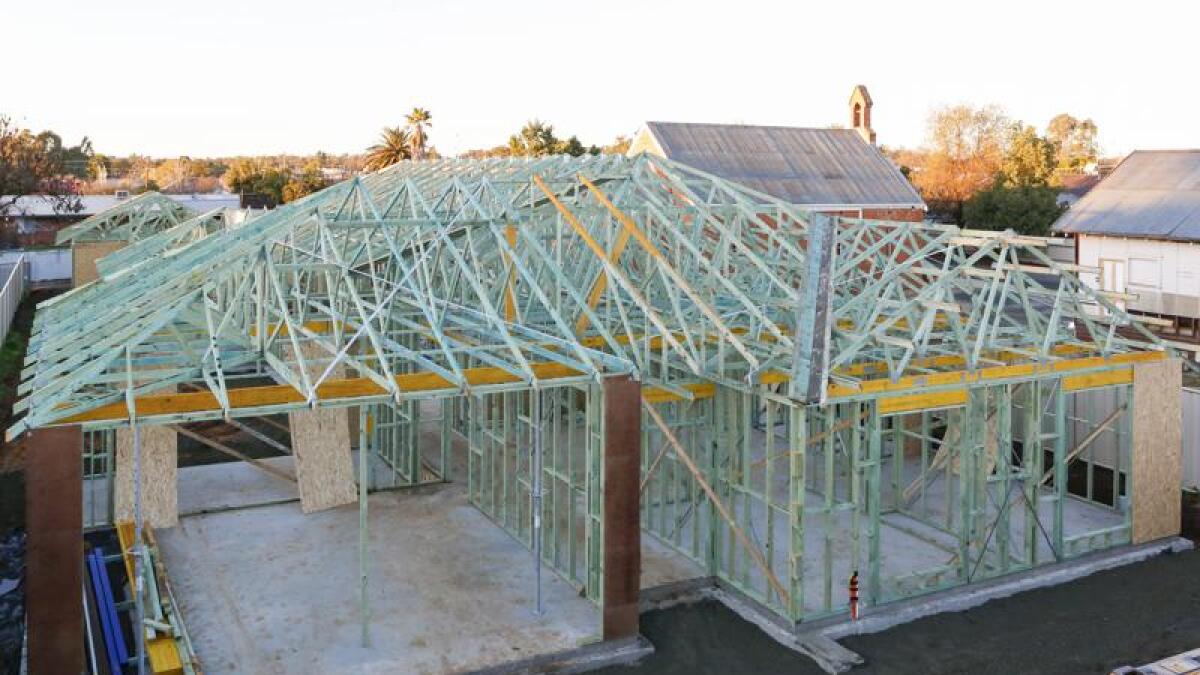 Benalla, like most of Victoria, has experienced an under supply of residential units and houses for some time.
While this has helped property owners, in terms of property values and rental returns those looking to move to the Rose City often struggle to secure something without looking further afield.
A number of new housing estates across Benalla Rural City have received planning permission in the past few years.
And recent data from the Australian Bureau of Statistics has revealed the number of new residential building approvals statewide has returned to pre-pandemic levels as the building and construction industry continues to lead the state's COVID-19 recovery.
The upshot of this is that there should be some light at the end of the tunnel for people looking to make a tree change to towns like Benalla.
Master Builders Victoria chief executive Rebecca Casson said Victoria passed 70,463 new residential building approvals in the 12 months to November 2021 – the highest level for three years.
"Our state has not seen yearly residential building approval totals exceed 70,000 since 2018," she said.
"This demonstrates high levels of confidence and demand from the private sector as Victorians began to emerge out of lockdowns and into some form of normality."
Ms Casson said the proportion of building approvals for multi-unit buildings had picked up slightly from the previous month, accounting for 31 per cent of all building approvals in the 12 months to November 2021.
With international borders re-opening, Ms Casson said we could expect to see steady growth in Victoria's population as we enter 2022, further influencing the positive growth of multi-unit building approvals.
"Victoria's building and construction industry continues to play a large part in supporting our state's population and economy," she said.
"It is evident that the building and construction industry is important to the overall health of the Victorian and national economy.
"Recent GDP data indicated that during the September 2021 quarter, Australia's economy shrank by 1.9 per cent, reflecting the effects of lockdowns in Victoria and NSW.
"However, residential building has been one of the strongest parts of the economy and expanded by 11.4 per cent in the last year."
Real Estate Institute of Victoria figures showed that in just two years the median sale price for a house in Benalla has jumped by $108,000, an increase of 28.8 per cent (as of the third quarter or 2021).
Median house prices in Benalla are also increasing at a higher rate than the state average.
While this is music to the ears of property owners, there is also some good news for Rose City renters with the median weekly rent for a unit in Benalla $40 cheaper than the state average of $320 a week.
And as new homes and units are constructed in the coming years there will be more opportunities for investors to tap into the property market and for owner-occupiers, and renters to build a life in Benalla.
Victoria saw 64,785 building approval works completed in the 2020-21 financial year, generating $25.7 billion of work in the 12 months to September 2021.
Ms Casson said building and construction work completed was equivalent to 12.05 per cent of the Victorian economy as of the 2020-21 financial year.