Cobba Paddleboat Cruises sets off for the last time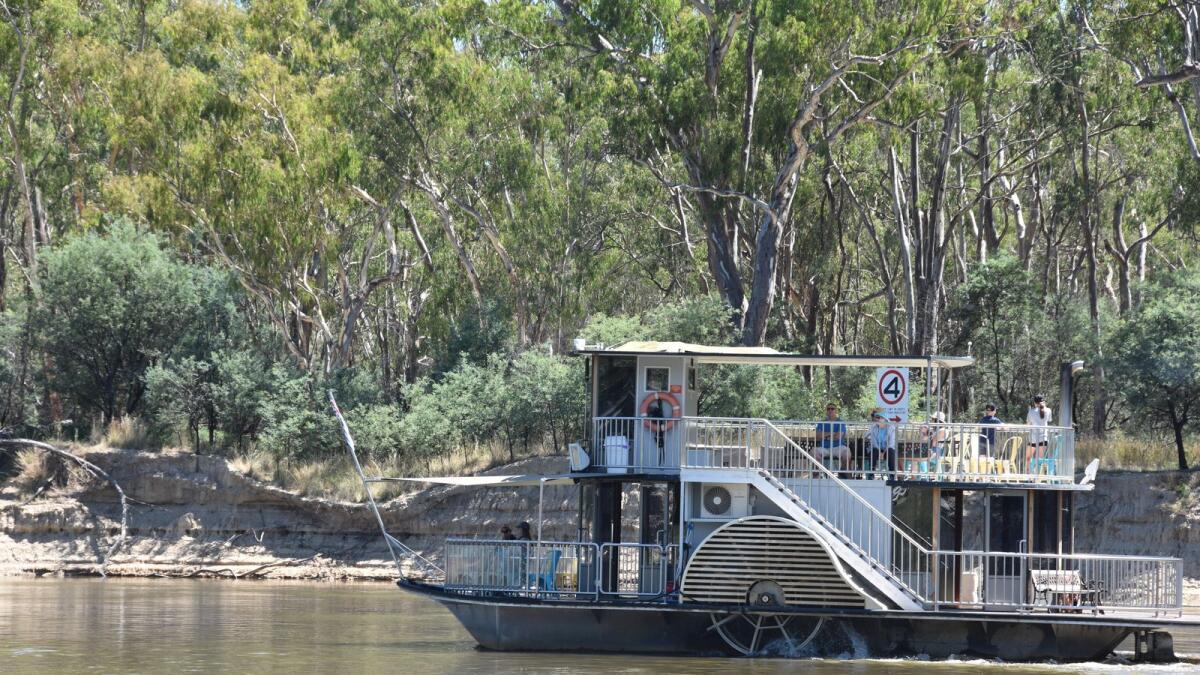 Iconic local fixture Cobba Paddleboat Cruises is closing down at the end of this month due to ongoing operational difficulties.
The last cruise will take place on Monday, January 31, from 3.30pm to 5pm.
Owner Danny Dunn said coronavirus-related issues such as staffing problems and a lack of tourists as well as multiple other projects were the main reasons behind his decision.
"It wasn't really one thing, it was just a lot of things that have come together at once to make the decision for us," he said.
"I think it's an issue with every job I think at the moment but, yeah, around the board it was just like, let's fold it up."
He built the boat himself outside of his day job as a builder over several years, after previously owning houseboats as well as fishing boats for hire some years ago.
The boat and the business are currently for sale, but Mr Dunn said he would like to see the boat continue to operate up and down the river.
"I'd like for someone to come and buy it and keep in operating in Cobram because that was always the dream," he said.
"Otherwise I'll be taking it out, moving everything off the beach and taking it home."
He has had expressions of interest and inquiries from a number of parties including Sporties, but none have eventuated.
But with a consistent lack of buyers he's had over the last two years, he explained the loss will likely be another blow to Cobram's tourism attractions.
"Cobram doesn't really have any tourism as such ... it does have a lot of potential for tourism, it has been getting busier and busier every month," Mr Dunn said.
"Tourists come here and want things to do ... if there was more tourism in town they'd obviously stay longer, so everyone would benefit out of that, all the shops, caravan parks, motels and stuff, we all benefit out of it."
"Even camping longer and spending their money in town shopping and whatever else."
He is encouraging everyone, locals and tourists alike, to come down and have a ride on it before it sets off from Thompsons Beach for the last time.
"Come down and have a ride on the boat before it closes up at the end of the month," he said.
"If you're wanting to have a ride and haven't been on before, this is your time."