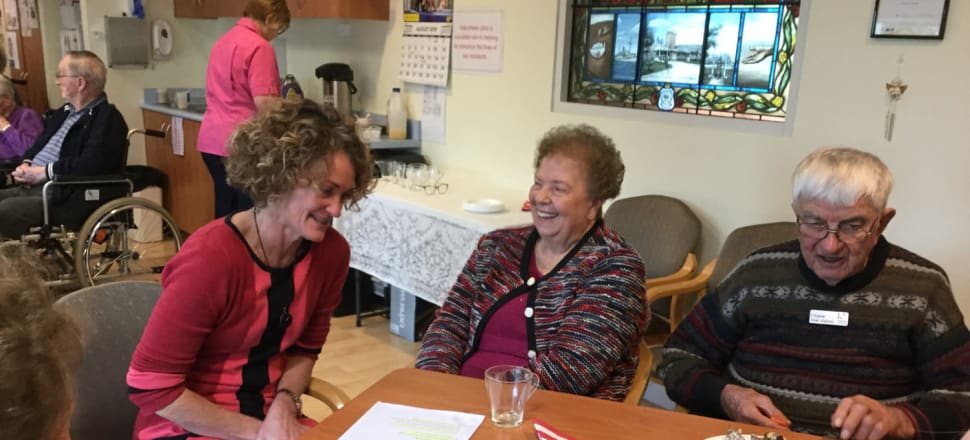 5370537724001
Rochester and Elmore District Health Service bid a fond farewell to its chief executive on August 23.
It said Anne McEvoy provided outstanding service to REDHS and its community over the past eight years as both director of clinical services from 2011 to 2014 and then as chief executive.
During her departing speech to staff and residents, Ms McEvoy related her multiple experiences with the community and with REDHS over many years. She referred to herself as 'The Boomerang' due to her coming and going in various roles.
Ms McEvoy was born at Elmore District Hospital, delivered by Dr Priddle and assisted by Sister Harney. After her nursing training, she was employed as 'Sister McEvoy' by Matron Seddon, firstly as a district nurse and then one day a week in the 10-bed hospital. She was "in charge" by herself on nights or evenings, during which time she witnessed the introduction of a four-hour evening shift.
In the mid-90s while on maternity leave with her third child, the Elmore District Hospital amalgamated with Rochester War Memorial Hospital to become known as Rochester and Elmore District Health Service. This was a significant time in the history of our community.
The Boomerang stayed in Elmore and worked two days a week in a community health nursing position. Staff gave her the nickname "Moptop".
Around the year 2000, Ms McEvoy achieved a 10-year service recognition for REDHS, which acknowledged her continuity of service from Elmore under the amalgamated facility.
In 2001 Ms McEvoy moved from Elmore to Rochester to lead the Primary Care Partnership (PCP), which continues today under the capable leadership of her colleague at the time, Emma Brentnall.
The Boomerang came back again to REDHS in 2004 for a brief stint as the first primary care manager, albeit for less than 12 months.
The following seven years saw her working as the director of nursing/manager of the Goulbourn Valley Health Waranga campus — her first foray into executive management.
Again the Boomerang came back to REDHS in September 2011 (post floods) as the director of clinical services, working alongside chief executive Matt Sharp. He announced his resignation in 2014 and Ms McEvoy was appponted chief executive.
When she arrived in 2011 there was no primary care manager, no health promotion, one physio and half a podiatrist. There was one gym, one podiatry room and one AHA. There weren't any care staff and there weren't any outreach services.
There are now 35 combined primary care staff and REDHS provides services to Echuca, Lockington, Dingee and GV Health Waranga in Rushworth and Tatura.
The commencement of a transition care program within acute services and a strong aged care occupancy has also commenced with Ms McEvoy's help.
More recently she developed a new model of care in acute, including the development of a rehabilitation area, medical models of care, with the Urgent Care Centre now using video conferencing to support GPs and patients.
She finished a makeover of the hostel in 2014 and the board has recently approved considerable aged care capital works, including an expansion of the nursing home dining room.
Strong Partnerships with St Joseph's Primary School and Rochester Secondary College means REDHS is contracted to supply welfare services, along other partnerships with Dingee Bush Nursing Clinic and Lockington Bush Nursing Clinic
The REDHS education hub was developed in the previous interim Rochester Medical Practice, providing a significant professional development venue for clinical staff.
The board and staff wish Ms McEvoy well in her new position as chief executive of Kyabram District Health Services and watch the skies in case the Boomerang returns!