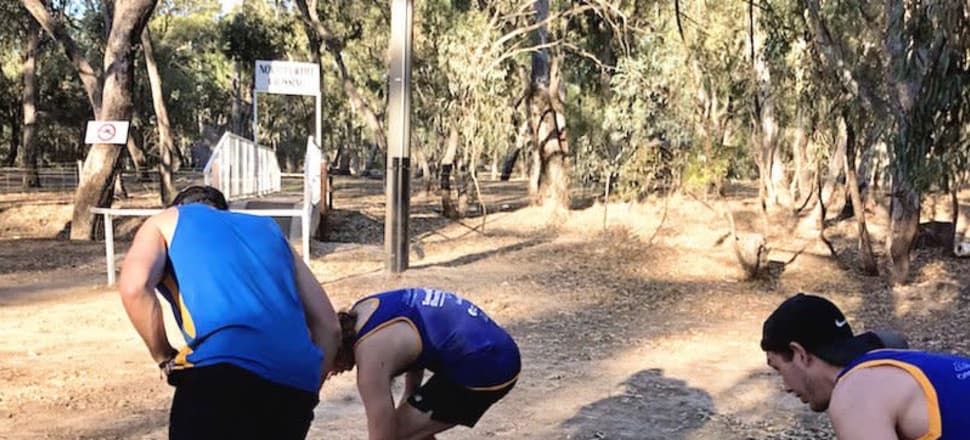 5370537724001
Carrying large pine posts, pulling a two-tonne truck by rope, sprinting with a car tyre on your shoulder and carrying a bloke on a stretcher through bushland were just some of the military-style tests the Rams footballers faced last weekend as part of an overnight training camp.
About 35 players took part in the challenge which was run by former SAS soldier and well-known local man John Trist.
They trained for about 2 hours in the afternoon and about 1 hours the next morning starting at 6am.
Both sessions included some relay swim races across the Edward River which helped cool the players down, with the mercury hovering around the 33-degree Celsius mark on the Friday.
Rams co-coach Sam Hall said the players embraced the camp and got a lot out of it.
''We've been doing this camp with Tristy on and off for close to 20 years and we always get a good response from the players.
''It's as much about the bonding and team work involved as it is about the physical work.
''We have a couple of meals together and a few beers on the Friday night and a bit of a chat.
''Tristy also talks about the value of teamwork from his time in the army, and I think the players really appreciate and respect his words and encouragement.''
Hall said the club also appreciated the support from the community in getting the camp together.
''Nothing was too much trouble when asking local businesses and supporters for something for the camp.
''Craig Druitt trucked out fresh drinking water for us, our major sponsor IGA supplied us with high-quality meats and salads for dinner and bacon and eggs for brekkie, Elders Rural supplied the pine posts, Beaurepaires the tyres, Deni Rescue Squad their stretchers, and Wayne Pitts gave us his delivery truck.
''We'd also like to thank Four Post Camp and encourage the community to use this wonderful facility.''