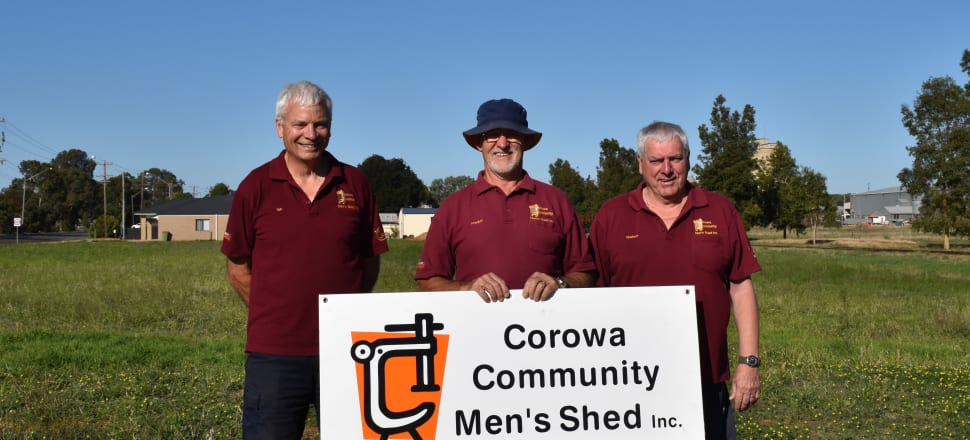 5370537724001
The meteoric rise in Corowa Men's Shed interest will see a new home for members in due course, as well as probable new homes for Corowa She Shed and Corowa Theatre Company.
"When we started three years ago next month, the men's shed had single figure members, we now have 45 and have 15 expressions of interest to join," president Lynn Fredericks told The Free Press.
"The Free Press has kindly let us use the shop next door to theirs and we use the backyard of the Free Press, as well as our main location in Queen Street. We've greatly appreciated the Free Press support. It's just that we've simply outgrown these premises."
Corowa Men's Shed want to move to the large, vacant land in Honour Avenue beside the Corowa Car Wash. Corowa Theatre wants to become a co-tenant. And Corowa She Shed wants to take over the current location of the men's shed in Queen Street.
Federation Council, at its monthly meeting on March 17, unanimously endorsed Corowa Men's Shed intentions to pursue a new home.
A draft lease is under development and consultation will be undertaken to finalise it in conjunction with the men's shed.
"The entirety of the Honour Avenue site will be offered to the men's shed with the exception of an appropriate buffer zone between the shed constructed on site and the neighbouring residential lots," Federation Council Mayor Pat Bourke said.
"Once the lease is approved, the men's shed group will look to fund construction of a new men's shed on the site which will provide a much larger space for their growing membership to operate out of."
Corowa Men's She approached council which identified the subject land in Honour Avenue. The land is zoned RE1 Public Recreation and B6 Enterprise Corridor, and meets the approved uses under the planning scheme.
Council staff identified the preferred option of the men's shed was to share with another community group according to council's director corporate and community services Jo Shannon.
"This was on the basis that there are a number of community groups looking for new premises to meet their needs and that it would solve operational issues," she advised council
"Council has had discussions with the Corowa Theatre Group on the basis that they would become a co tenant on the site with Corowa Men's Shed. This would have the group relocated from the shed they currently occupy at the Corowa Works Depot, freeing up its availability for use by council.
"In addition, the relocation of the men's shed from the Queen Street site would allow the Corowa She Shed group – or other group – to utilise the facility."
The she shed group is also experiencing an increasing interest in numbers. Members operate out of a church hall and homes of members which is not considered ideal for the group to continue to thrive.
The Corowa Men's Shed members, who come from varying types of backgrounds including farmers, retired professionals, tradesmen and disadvantaged youth, also appreciate the support of Federation Council, Max Maclean and Corowa IGA