Quality a focus for Rochester grower
Crops are never far from the view of Timmering hay maker and transport operator Alex Peacock.
From his kitchen table you can see a vibrant strip of yellow slashed across the landscape, but this is one harvest that won't end up as hay.
The 30-hectare canola crop will go through to harvest as an oilseed crop, part of a farming and contracting operation which will see the family business near Rochester handle thousands of bales in an average season and will supply domestic and export markets.
The Peacock family — including Alex, his wife Sandra, daughter Beck and her husband Joel Wolfe — has been recognised in the annual Feed Central national hay making awards for cereal and wheaten hay.
The wheaten hay from last season — harvested on a share basis on Alex's brother Richard's property and destined for chaff in the horse racing industry — was a winner in the feed test category.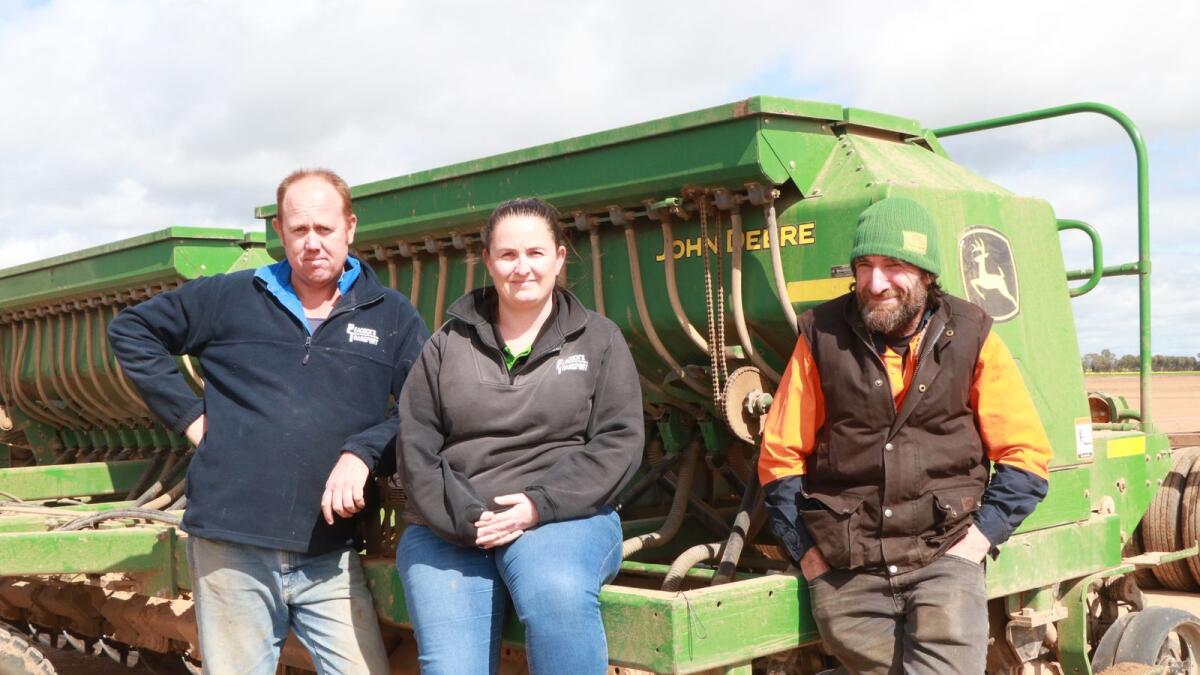 Alex said unlike dairy farmer customers, the thoroughbred industry does not require as many feed tests — something he thinks will change as end users become more focused on getting the maximum nutritional value out of the feed they buy.
For the moment, it's mostly "sniff and see", and he's comfortable with a move towards more quality testing as he's confident in his product.
"The smell and look are important (it has to be palatable) but a feed test shows you what you can achieve."
Although Alex takes care in his hay making he acknowledges a certain amount of good fortune and jokes that he was lucky to get the winning hay cured in between rain last spring before being made into big squares.
"It was a good crop, averaging out about six to seven tonne to the hectare."
His family company employs eight staff and they grow hay crops on about a third of the Timmering home block, and across a smaller out-block and on share properties.
The contract side runs three big square balers (Kuhn and Krone) and a Staheli West steamer across northern and north-western Victoria. Alex bought the steamer back from Utah, in the United States, in 2015 and believes it was worth the trip.
The steamer tackles an age-old problem with hay making — trying to capitalise on the right moisture content, which frequently results in hay making through the night as producers try to capture the early dew.
Hay making dry can shatter the leaves, reducing the feed value.
This season is shaping up as a good one, with good rains to get the crops started and lower water prices, although Alex said the Mildura region had been very dry.
Hay prices might be affected by lower export demand due to China's reluctance to issue export permits. The country usually buys about 350,000 tonnes each year.