The race is on to make hay while the sun shines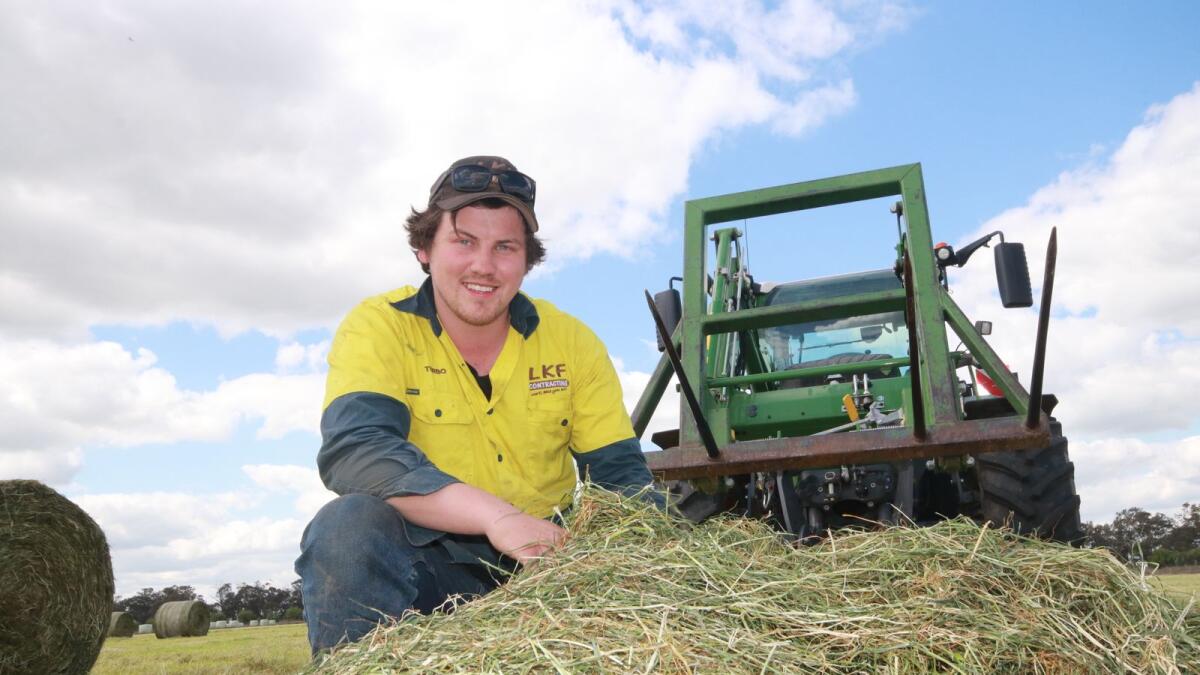 Luke Felmingham squints as he looks across the freshly cut paddock in the mid-afternoon sun.
"Crazy weather" he says about the spring outlook, as a light breeze threatens to dry the windrowed silage.
The whole paddock is down and the landscape is humming with activity as three tractors are busy across the 30 hectares — raking, baling and wrapping the silage.
It's Thursday, and in the sky several large fluffy clouds are moving across the landscape, but their undersides are dark. Mr Felmingham has heard the forecast and the prediction is for rain tomorrow and the following days.
The annual seasonal race has begun for contractors and farmers, as they cut the lush spring growth and try to cure it, before they bale it up.
Rain is good for grass, accompanied by the longer warmer days — but too much makes it impossible to cure.
So the hay makers squeeze in the raking and baling between showers and make full use of early morning dew, which can lift the moisture content after hot weather.
At the peak of the hay making season, Mr Felmingham will have 10 full-time staff and a handful of casual drivers he can call in, to bale up his own hay and work on contracts for regional farmers.
On the day Country News called, he was managing his own forage growing enterprise at Invergordon, where he and his operators have made a first cut on rye-grass sown in May, delivering about 4.5 tonne/ha packaged up in round, wrapped silage bales.
He was about to go to two shifts of drivers to beat the approaching thunderclouds.
"It's been a relatively wet winter that has set us up for a good hay and silage season," Mr Felmingham said.
"There's just a bit of concern with the wet spring forecast, so at the moment we are making silage between rain events.
"The yields are great, but the quality is probably down a bit.
"It will be interesting to see how much hay is produced this season because of the high grain prices, which will make grain growers reluctant to convert crops to hay."