Plenty of firsts and a lot of familiar faces
It might have taken two years for cows to finally return to Tatura's International Dairy Week, but it was well worth the wait for Matt and Nicola Templeton, after their seven-year-old cow View Fort Dictator Dottie was crowned Grand Champion Cow.
The win makes it two in a row for the Tarwin couple, who won Grand Champion in 2021 with Avonlea Reginald Jacobina.
Ms Templeton told the Around the Barn video/podcast the win was exciting and to come out on top was an amazing achievement.
Understandably the couple was very emotional considering Dottie was bred by Mr Templeton's dad Bruce and he was unable to attend the event.
"Dottie's win is an acknowledgement we are getting somewhere with our home breeding program, she is the type of cow we all want in our herds," Mr Templeton said.
Holstein judge Murray Sowter said there was great depth across all classes and great consistency among all cows on show and he was very pleased with the champion cow.
Reserve grand champion was Windy Ways Galaxies Dawn 7 owned by Windy Ways' Frank Walsh, formerly from Tongala, and Cherrylock's Brad and Jess Gavenlock from Tallygaroopna.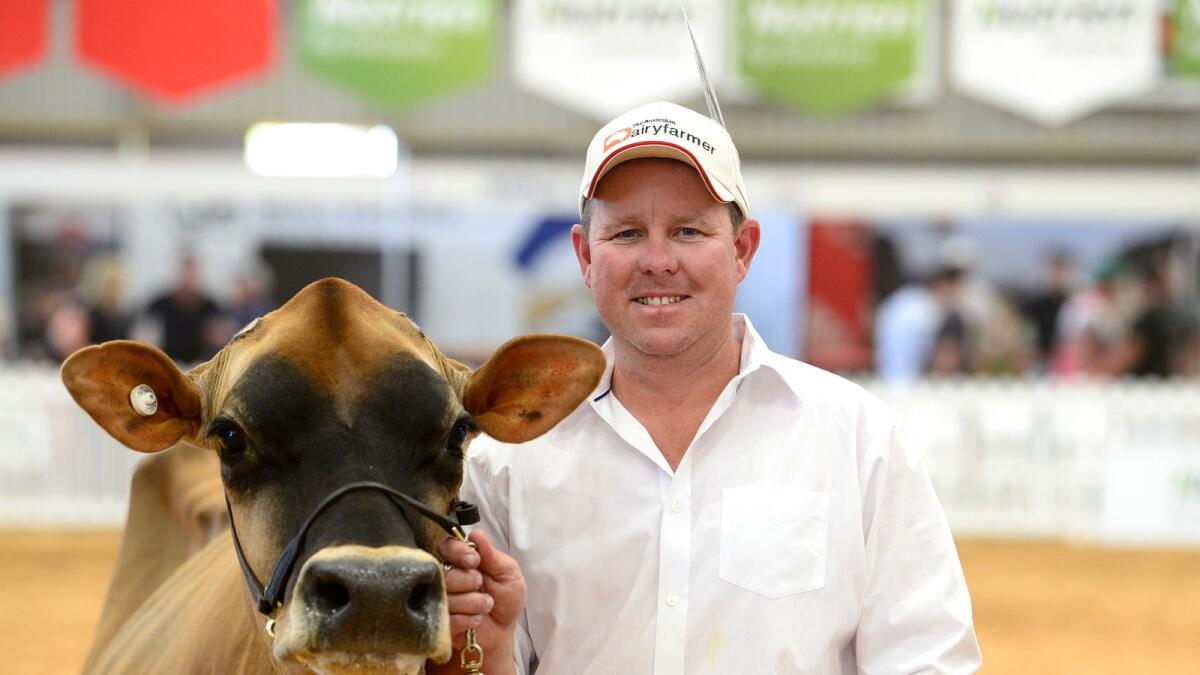 Dawn now has won champion Jersey for the past three IDWs.
"She is such a well-balanced cow. There is nothing wrong with her and it's very hard to pick any holes. She really is a once-in-a-lifetime animal and we will keep showing and enjoying her for as long as we can," Mr Gavenlock said.
Mr Walsh said they were fortunate to have such a great cow.
"This gives me a real thrill and keeps me alive," he said.
"The quality of cattle this year was outstanding and it was good to see the event back up and running again."
For Declan Patten and Bradley Cullen, IDW has taken on a whole new meaning after the business partners took over the running of the event.
"We are just so grateful and thankful to have IDW back and people could attend," Mr Patten said.
"Despite a drop in numbers our feedback has been extremely positive, not just from exhibitors but from the sponsors as well who all had some great conversations."
He said the new format was well received with a focus of in-milk cows shown in the morning for better cow comfort.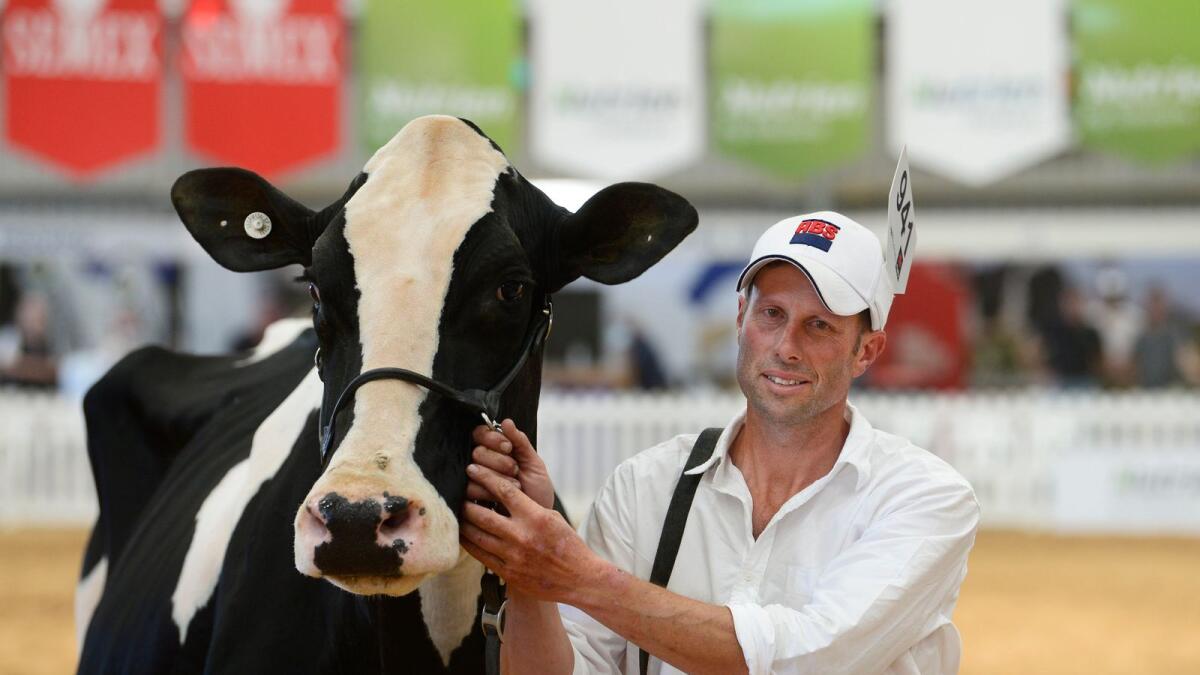 Around the Barn was a new social media initiative and was also well received, offering a personal insight into winners, cows and the event in general.
"The sale was great," Mr Patten said.
"We had a new partnership with STgenetics and they decided to host a virtual sale which was a great success and resulted in the highest price paid for a Brown Swiss in Australia with Tandara Glenwood Heidi 303 selling for $27,000."
IDW 2022 wasn't only a first for Declan and Bradley, it was also a first for Kyabram exhibitor Cooper Fisher who was finally old enough to step into the ring.
In his first ever show Cooper's heifer Quality Ridge Radio Plum was crowned All Australian Heifer and Honourable Mention Junior Champion, while in the youth show Quality Ridge Sidekick Jane won Junior Champion and Junior Leader.
Cooper's mum Bec said it was such a great show and she was very proud of all the hard work Cooper put in.
"IDW is a wonderful event and a special thank you to all the amazing judges and stewards who are always so patient and helpful with our future farmers and the next generation of exhibitors," she said.
For more results visit https://internationaldairyweek.com.au/ or the event's Facebook page.