Wise head on young shoulders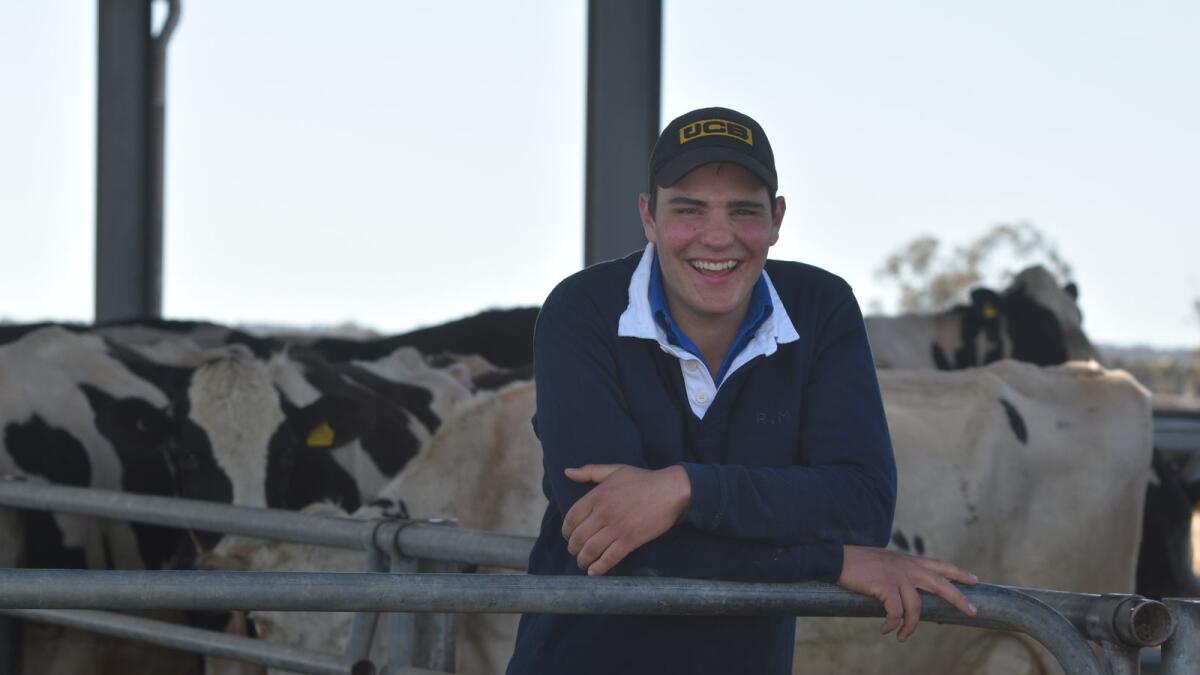 Ben Bauer might only be 17, but he has every intention of following the generations before him to carve out a career in the dairy industry.
Along with his parents Paul and Tanya — and siblings Sarah, 15, and Ryan, 11 — Ben is actively involved in the family's dairy farm just outside Barooga in southern NSW, as well as juggling his final year of secondary school.
"I am studying agriculture and primary industries at Finley High School and I really enjoy it," Ben said.
"I have a real interest in agriculture, and studying gives me a broader skill set, a greater understanding and a really broad spectrum of agriculture."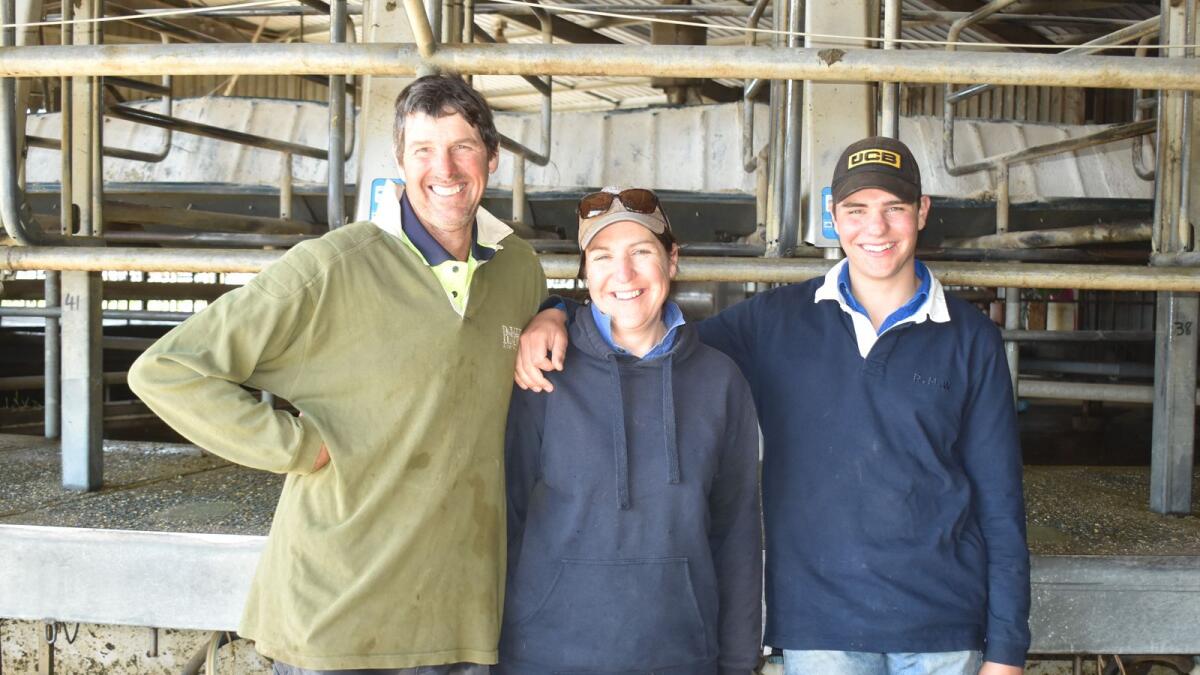 Ben participated in the school's agricultural course throughout his junior years and chose to continue into his senior years.
He said he was really lucky to attend a secondary school that valued agriculture, and as a result, there are quite a few of his classmates looking at future careers in agriculture.
"We have learnt a lot of different things about primary industries over the years along with practical skills like motorbike riding and fencing."
Ben is looking at a university degree in either agricultural science or agri-business.
"I am hoping to go to university and then spend a few years learning overseas before I come back home to the farm," he said.
Ben's parents are also keen for him to see what the world has to offer before he settles.
"I did an apprenticeship which allowed me to see what other people were doing," Paul said.
"We might think we are doing okay but it is always good to have a look at what other people are doing and why, to expand your vision."
The Bauers currently milk 600 split-calving cows in a 60-unit rotary, which was built in 2000.
The herd is grazed on pasture from May through to November but the cows have access to a feedpad 365-days-a-year, where they are fed a silage mix which at times includes the addition of potatoes.
The feedpad was built in 2006 and is an integral part of farm management.
"Dairying in the Riverina means there is always a farmer with a crop not quite finished-off we can buy for silage, or in a dry year a farmer might want us to take a crop standing," Paul said.
"There is so much potential here to source fodder close by, which ultimately helps us with our management."
And considering the Bauers source about 2500 tonne of silage a year and produce themselves around 600 tonnes of round bale cereal and pasture silage and a similar amount of hay, the climatic conditions of the Riverina make it a great place to dairy farm.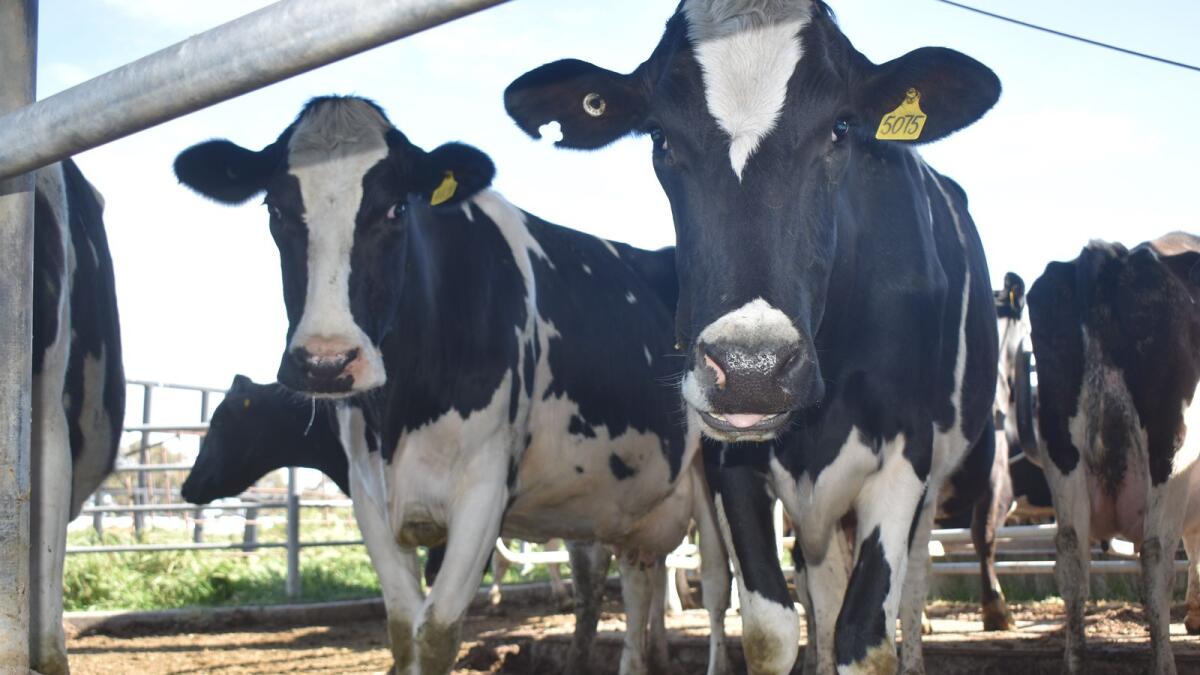 While Ben said he liked the idea of a nice-looking cow, the family had chosen to breed the herd for efficiency and longevity, preferring a medium-framed cow.
"We are chasing a good grazing type cow rather than breeding for high production; it is always about efficiency and cost per kg of milk solids," he said.
Ben has some firm ideas about how to take the family business successfully into the next generation — and educating the public about dairying is one of them.
"It is so important to promote agriculture and connect with consumers through social media so they can understand farming is our passion and our livelihood, and part of that is taking great care of all our animals, from calves through to milkers."
He is also passionate about sustainability.
"We must be as efficient as possible and if that means changing how we do things to remain viable into the future than that's what we will do."
The business currently supplies Riverina Fresh at Wagga Wagga and this season is shaping up to be one of the better ones of the past decade or so.
"Water security is a big issue and the variability can be challenging, but our long term focus is to be as efficient as possible with what we do and that will continue when I come home to the farm," Ben said.