An eggs-ellent enterprise
A nasty encounter with an angry turkey when he was a child could have turned Clayton Beer off poultry forever, but he never let the experience get in the way of a good idea.
He swapped his interest in turkeys to Silkie hens, and then accidentally developed his own flock of ISA Brown hens.
Today, the 17-year-old Katunga student has a flock of 100 layers and he provides a steady flow of eggs to friends and retail outlets in Numurkah and Nathalia.
With the help of his farming parents, Sue and David Beer, Clayton has developed a free-range egg operation on half-a-hectare of land with three mobile chook caravans, producing about 100 eggs a day.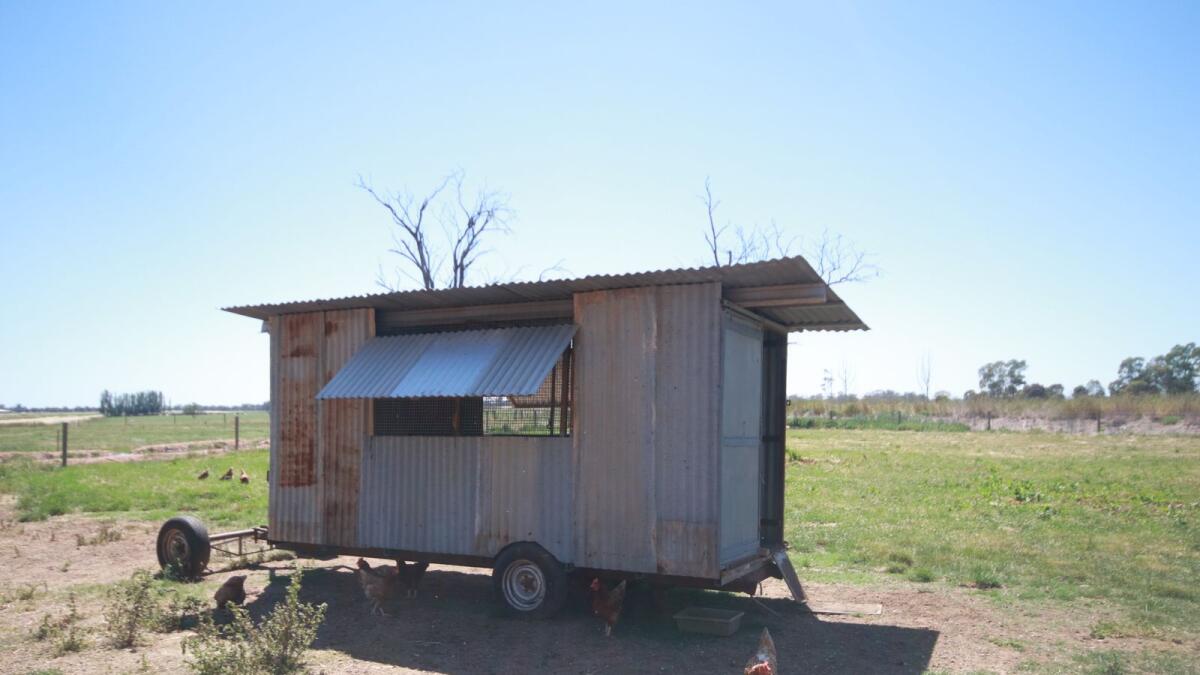 The business growth has developed organically during the past two years as word spread and his regular customers remarked on the taste and smell of the eggs.
Clayton realised how far he was committed when a huge pallet of plastic-wrapped egg cartons arrived at the farm about 12 months ago.
There were 4200 cartons and they needed a forklift to move the pile.
"I just never thought it was going to get this big," Clayton said.
"I didn't think so many people would get behind it and support me."
His customers include people at his school, St Mary of the Angels Secondary College in Nathalia.
Clayton and David built the first mobile 'caravan' from scratch using the body of an old trailer.
The birds roost in the mobile hut, where they can be locked up at night and have access to drinking water.
Sue has put her hand up to be in charge of hygiene and quality control and also helps out with deliveries, as Clayton does not yet have his driver's licence.
The business hasn't been all plain sailing — Clayton admits to reaching a low point when a mysterious bug went through the flock. He considered giving up when he saw his hens suffering from the illness.
"But I realised I couldn't just 'stop' like that as I had people counting on me and the chooks to look after.
"I did some research and we got some help for them."
Early in the project Clayton had decided on a free-range model, allowing the chooks to indulge in dust baths, root around in the hay bales and forage for insects in the paddock.
David said it had been a good project to work on with his son, and Sue said the business was teaching Clayton business skills, animal husbandry, reward for effort, commitment and how to deal with people.
While his hens will give Clayton a friendly peck, it was nothing like his experience with turkeys when he was little.
"There was a male one that would chase me and once I got bitten on the finger, so I scrapped the idea of having any."
Clayton, going into Year 12 next year and elected a school captain, now has to balance his business with his other obligations.
In the long term he's interested in a career with farm machinery and spends two days a week in a school-based apprenticeship with Cobram Farm Equipment, as well as sporting commitments with the Katunga Football and Cricket Club.
Anyone looking for Clayton's eggs can find them at Meat on Melville in Numurkah or at the Blake St Butchery in Nathalia.