Time's up for Bendigo cattle sale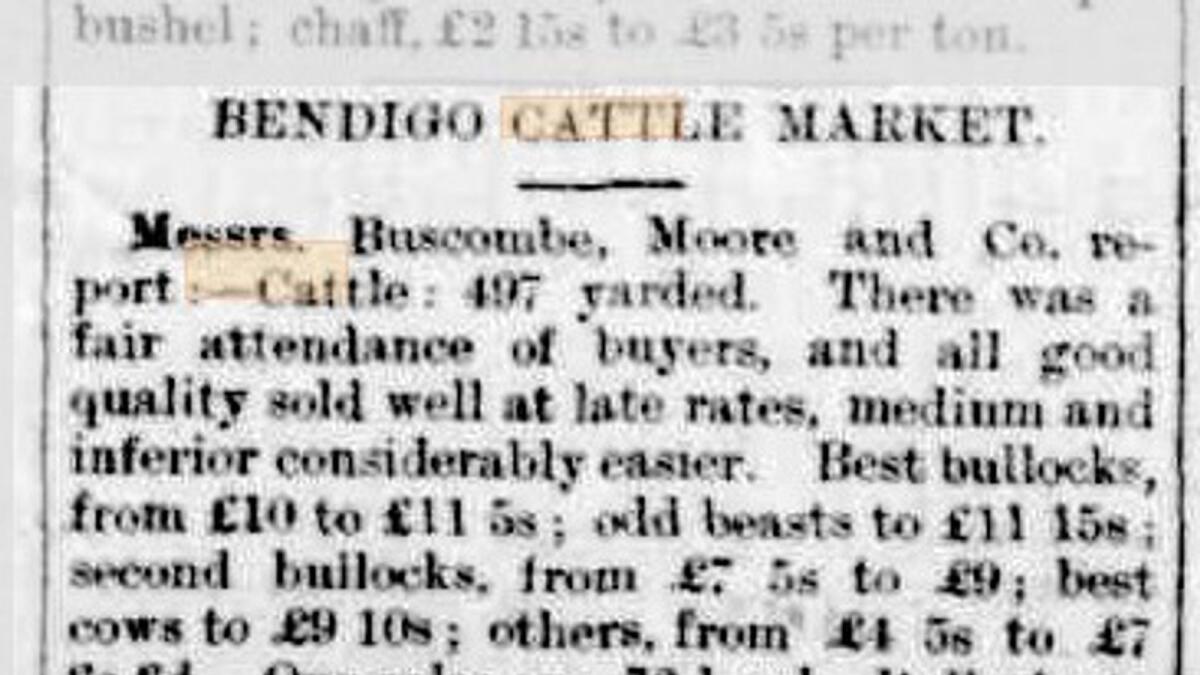 After more than 150 years, Bendigo is without a public cattle market.
Cattle ceased to be delivered to the saleyards two weeks ago, after a decision was made by Bendigo Agents Association.
But the writing has been on the wall for some time, with numbers falling as low as nine on some sale days.
Agents told Country News they couldn't expect processors and buyers to continue to turn out for such low offerings.
McKean McGregor principal Glenn Rea pointed out the region had not been a major cattle producer for some time and a variety of issues including high cattle prices, land use change and urban growth had contributed to the trend.
He said the days had changed since the saleyards hosted 200 to 300 head.
"I suppose it's called progress, but we've seen sales close at Kerang, Cohuna, Pyalong, Carisbrook and of course places like Newmarket closed due to urban sprawl."
Mr Rea said it was a pity to see yards close as they played a strong role in setting prices.
Meanwhile the weekly sheep sales in Bendigo continue to attract big numbers, averaging about 25,000 head and reaching 45,000 in peak periods.
Livestock agent Chris Nevins said for many cattle producers in northern Victoria, Echuca was the next closest market, particularly for those working in the Mitiamo- Cohuna region.
"The numbers just weren't there at Bendigo," he said.
"The processors tried to support us but it got to the stage where numbers were just not high enough."