42nd Annual Corowa Swim-In & Military Vehicle Gathering
Passion for the unique
History buff and Khaki Vehicle Enthusiast (KVE) David Barton from Tooborac in Victoria has been coming to the Corowa Swim-In for 12 years.
He has quite the collection of military vehicles including a Dodge ambulance, 6x6 truck, trailers and more.
"Us collectors are all a bit nutty!" Mr Barton told the Free Press.
This year Mr Barton brought a one-of-a-kind WWII military jeep to Corowa with an extended tub on the back.
"This vehicle is unique in the world. I've been in the jeep scene for over 40 years, and I have not seen one made like this before," he said.
"It started off as a wreck that I bought for $600 at a clearing sale in NSW. I saw a picture of a jeep with a tub on the back from 1945 and thought it was an interesting idea.
"The back part of it was all crunched up so I thought rather than cutting the end of the jeep trailer off, I thought why not extend it and put a whole trailer tub on the back.
"I built a model of it first and then began building the real thing based off the model. It's taken me five years to complete and has only been on the road for a couple of weeks. It has 37 genuine miles on the clock, a reconditioned engine, a reconditioned gear box, pretty much everything so it's essentially brand new."
Meanwhile, KVE member Ron Fry of Seymour had heads turning when he pulled into Ball Park Caravan Park with an M3 Lee Medium Tank on the back of a truck.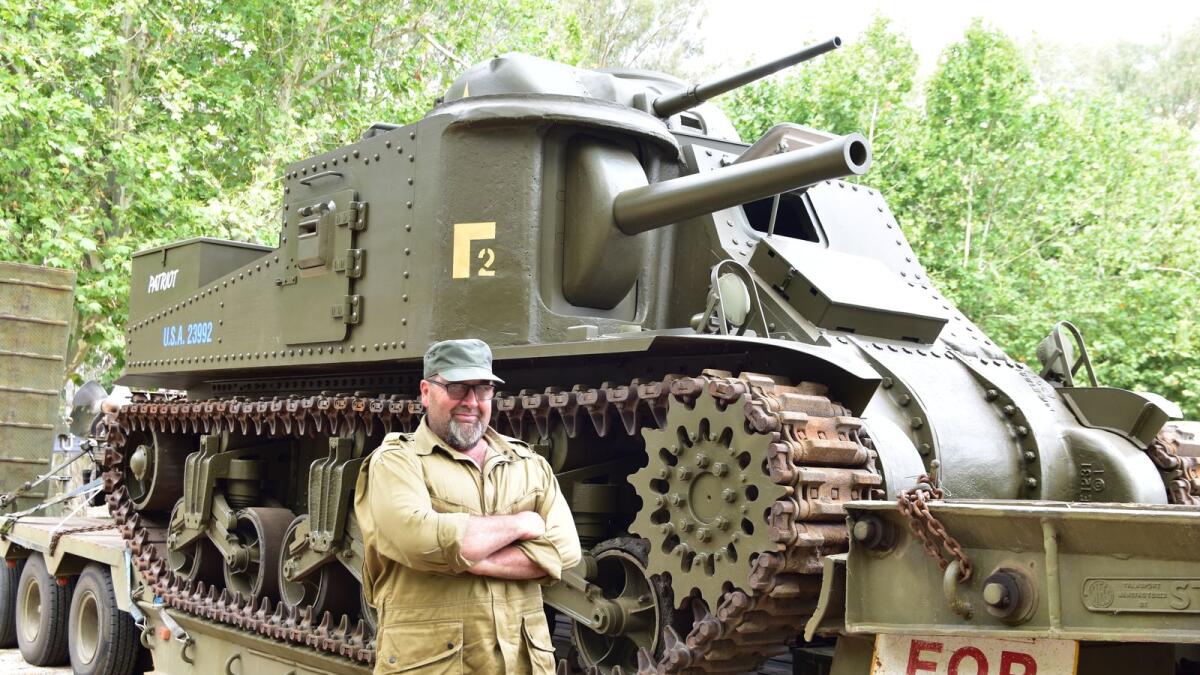 The impressive vehicle, and tenth tank built by Mr Fry, is made up of components of several other tanks.
"Basically, I started with the bottom half. From the top of the tracks up to the flat top, it was all chopped up wreck, then I cast the turret and built all the other ancillaries like the mud guards, guns, headlights, and doors," the 57-year-old said.
"It was made for static display. I rebuilt all the interior so that the doors can be left open."
Mr Fry said it took years to collect all the parts but just twelve months to build the tanks.
"I actually built it two years ago for the New York Armour Museum who asked me to build a Lee Tank, but then COVID hit and the museum in America closed down so the sale fell through," he said.
Mr Fry, who served in the army for 23 years, first started building and restoring military when he was 25 years old.
"From a young age I loved tanks. It's been with me since I was11-year-old. I have always been engrossed by them," he said.
"I made models and dioramas originally, then one-to-one scale. That's why I joined the army, so that I could be involved with tanks."
"You have got to have a purpose in life, and this has given me a purpose. It's hard for me to get started on a project but once I do, I can't stop. It encompasses my whole life!"