Barmah Hotel wins Heart of the Community award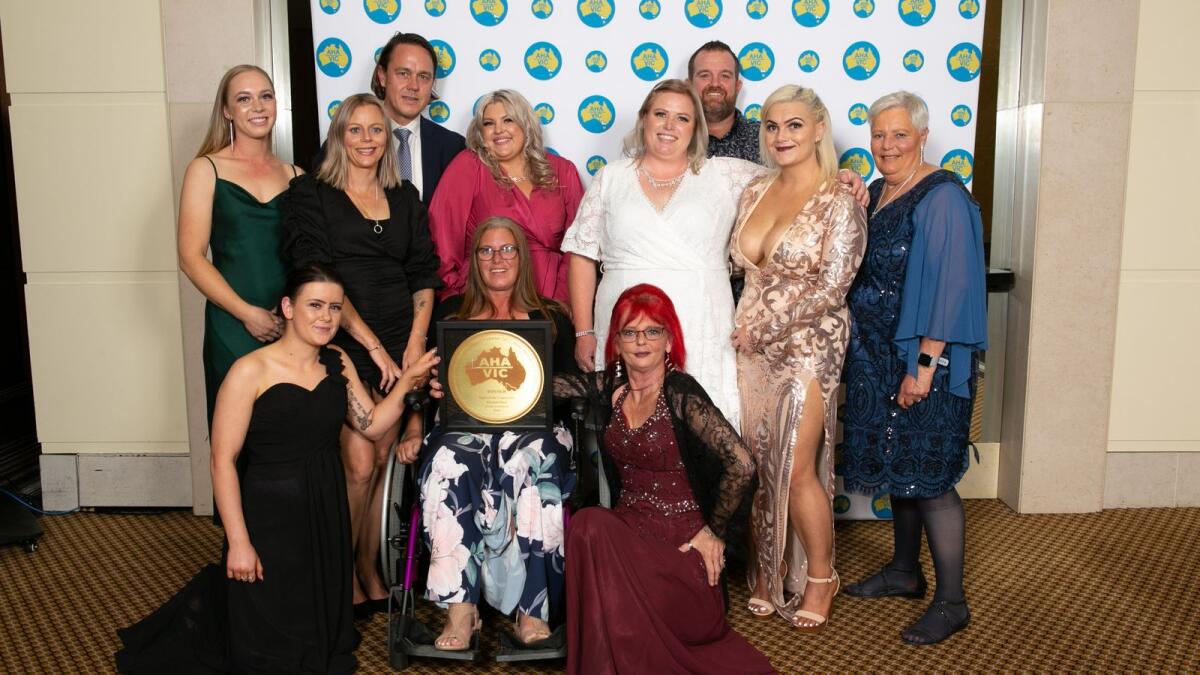 The Victorian hotel industry has recognised the Barmah Hotel's enormous contribution to its small town and the love it receives back from locals, giving the business the coveted Heart of the Community award.
Barmah Hotel owner Mathew Gissing runs the business alongside his fiancée Melanie Szakal.
"It's the first award for us, although last year we did win the GV's Best Parma in the Triple M competition," Mr Gissing said.
"Barmah is a good little town and it's good for the community after a tough couple of years to get this recognition."
The Barmah Hotel has raffles every Friday and an "oldies' lunch" every second Tuesday, alongside many other events.
"It's more of a meeting place for people," Mr Gissing said.
"Around here, the next closest pub is Echuca."
In addition to the big win, the Barmah team was nominated for six other awards: Best Pub Restaurant, Best Pub Bar, Overall Hotel of the Year, Parma of the Year, Best Casual Dining and Best Pub Tab.
Another winner was Echuca's American Hotel which shared the Outstanding Achievement in Training award with Hotel Brighton.