Camper bus goes up in flames in Echuca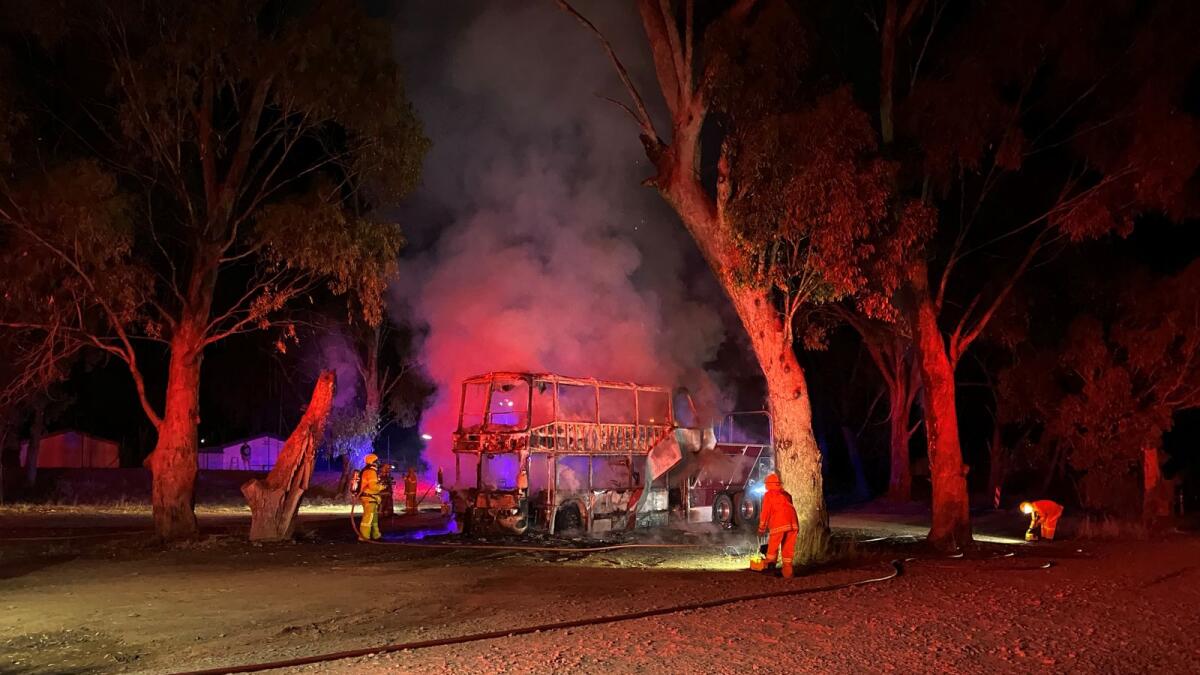 Fourteen Echuca CFA volunteers were called out to a bus fully engulfed in flames between Echuca Holiday Park and the new Echuca-Moama bridge at 10.45pm on Thursday, January 20.
Occupants of the double-decker camping bus were quickly evacuated.
Echuca CFA was able to contain the fire relatively quickly, but it was unable to prevent the destruction of the camper bus due to it being too far gone.
Burning plastics in vehicle fires can create toxic gases.
Echuca CFA published a Facebook post that firefighters were "wearing full breathing gear" to protect themselves from inhaling any smoke and toxic fumes.
Firefighters "spent more than 25 minutes fully extinguishing the fire and making sure no embers had spread to nearby bush".
As a preventive measure, firefighters shot water upwards towards neighbouring trees to cool them down so as to avoid embers sparking.
Tourists at the caravan park stood by and watched as Echuca CFA members prevented fire from transferring to surrounding bushland.
The cause of the fire has not yet been disclosed.
The Riv has attempted to make contact with Echuca CFA and is awaiting comment on whether anyone was injured at the time of evacuation.