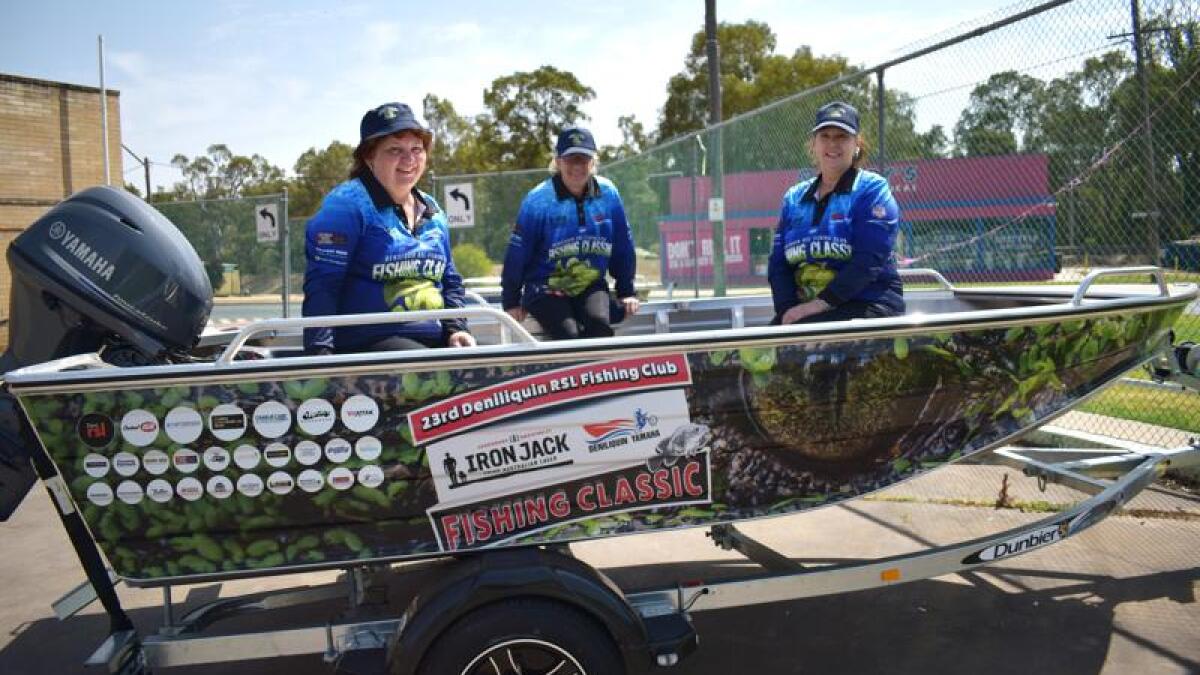 Get back on the water in Deniliquin this February, for the 25th annual Deniliquin RSL Iron Jack Fishing Classic.
The 2022 event will be held from February 18 to 20 and, aside from the fishing, will feature a massive Prizearama evening and a family fun night at Classic HQ – the Deniliquin RSL Club.
The Prizearama draw on Friday, February 18 boasts a $10,000 prize pool, starting from 7.30pm at the club. Tickets will be on sale from 5pm.
It forms part of a huge cache of prizes up for grabs during the weekend, valued at more than $100,000.
You could also win one of four boat prizes, or land the $25,000 tagged cod.
Saturday night's entertainment will include food and bar facilities, live music, kids activities and trade sites in the RSL carpark and adjacent playground.
The $5 boat raffle prize – a $13,950 Dundee 390 boat with Yamaha F25 4 stroke engine, rigging and 4.4 trailer – will be drawn on the night.
Also drawn will be the early bird boat prize - a Digger 340 punt, with Yamaha F5 4 stroke engine, rigging and 4.3 trailer, valued at $7,550.
Anglers can start fishing from 7am on the Saturday, until 5pm. Fishing resumes Sunday morning, and closes at 11am.
Entrants have a 45km stretch of the river in which to try and land a Classic catch, and there is a 5km stretch upstream of the Four Post Camp designated for kayaks and electric motor vehicles only.
The target species this year are Murray cod, golden perch and carp.
Once a fish is caught, it must be measured on an officially approved brag mat, and photographed and sent to the chief marshal. Your photo must clearly include your registration and the entire fish with clear measurements.
As a catch and release event, fish must be released, with the exception of European carp which should not be returned into the waterways.
Adults can enter for $45, while junior registration (15 years and under) is $20.
Pre-entry for the fishing classic is open now. Visit www.denifishingclassic.com.au to register or for more information.