Toolamba grass fire rips through paddocks, but house and horses saved
About 15 hectares of paddocks were burnt, but firefighters managed to save a nearby house and yards of horses and foals from a fire at Toolamba on Thursday, January 20.
Two fire bombing helicopters and 15 fire vehicles on the ground were used to fight the fire on Toolamba Rd.
Forty-five CFA firefighters from 12 brigades fought the blaze, between Toolamba-Rushworth Rd and Pogue Rd, which started about 3.15pm.
Much of the fire bombing efforts appeared to be to protect the house and horses which were in wooden fenced yards near the house.
A farmer in a ute could also be seen rounding up sheep on the opposite side of the road.
Ebony Noble reported the fire to the CFA after spotting the small fire on the side of the road while driving past.
"All of a sudden, within five minutes, it was through the paddocks," she said.
Ms Noble said a second fire had started about 20 metres away when she rang 000.
"The fire just ripped through," she said.
"By the time the fire brigade arrived ... the paddock was pretty much half engulfed.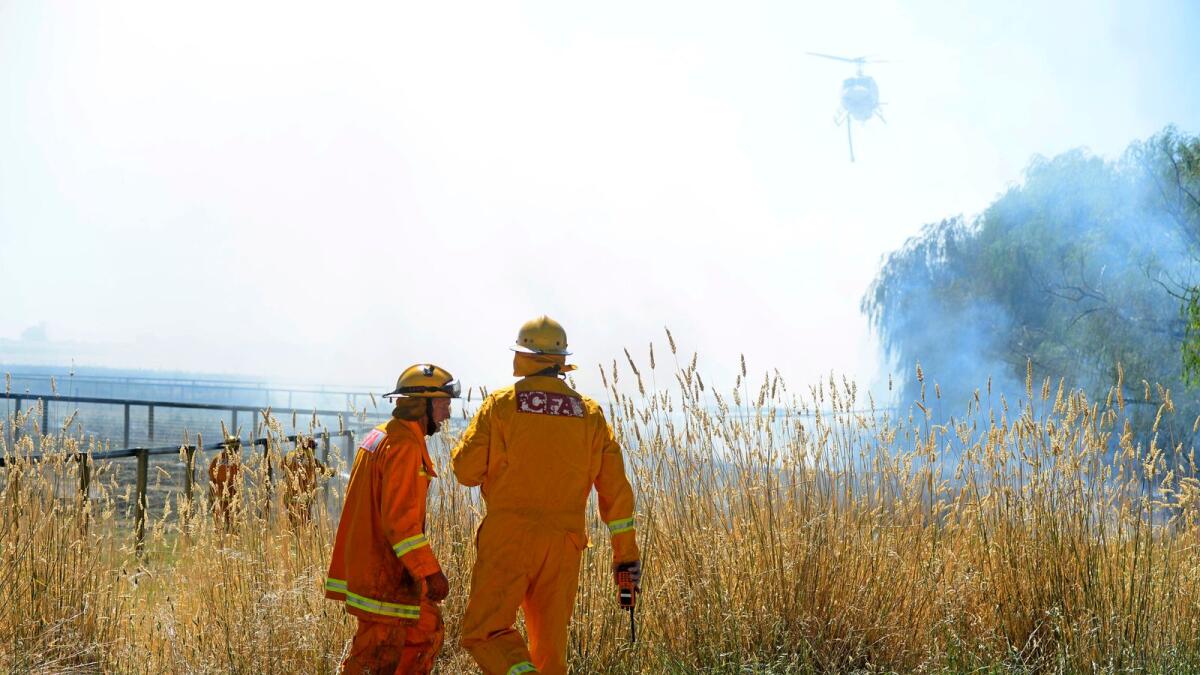 "It was pretty scary though. No-one was pulling over. Everyone was driving past."
CFA District 22 assistant chief fire officer Tony Owen said the fire was brought under control after about 90 minutes.
While it burned the paddocks and some minor damage was caused to the nearby rail line, no structures or livestock were lost, Mr Owen said.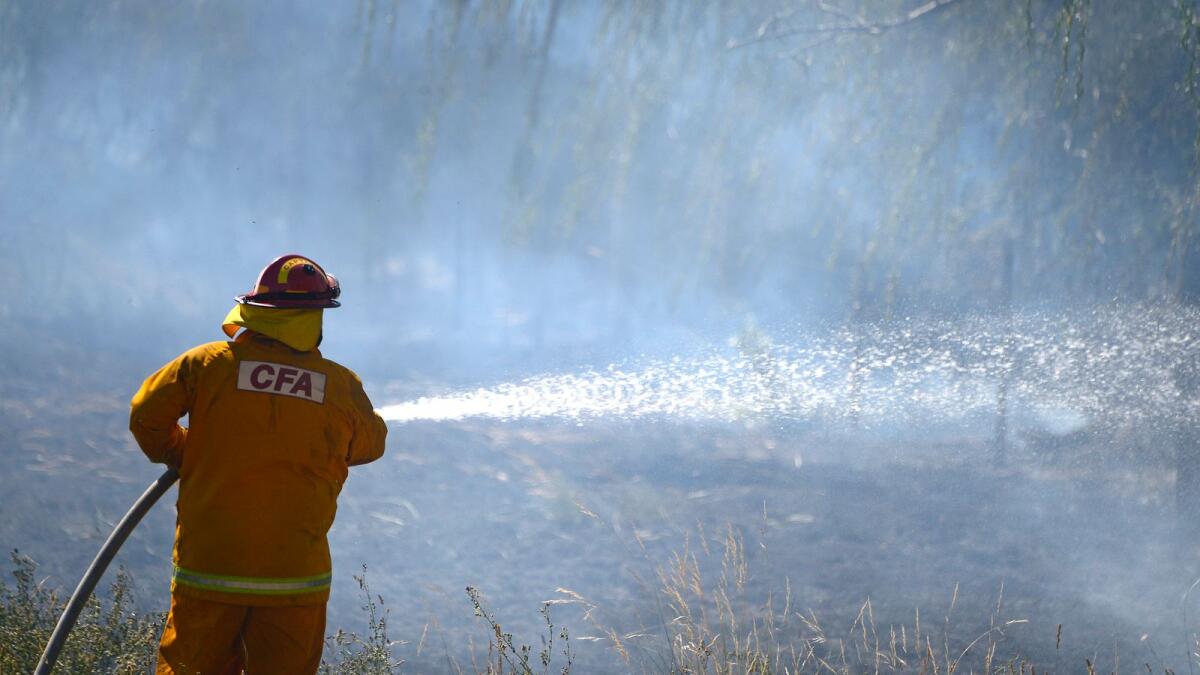 The cause of the fire is under investigation.
Firefighters were expected to be on-site until early evening on Thursday, with possible patrols overnight and again on Friday morning.