Cheryl's music award '38 years in the making'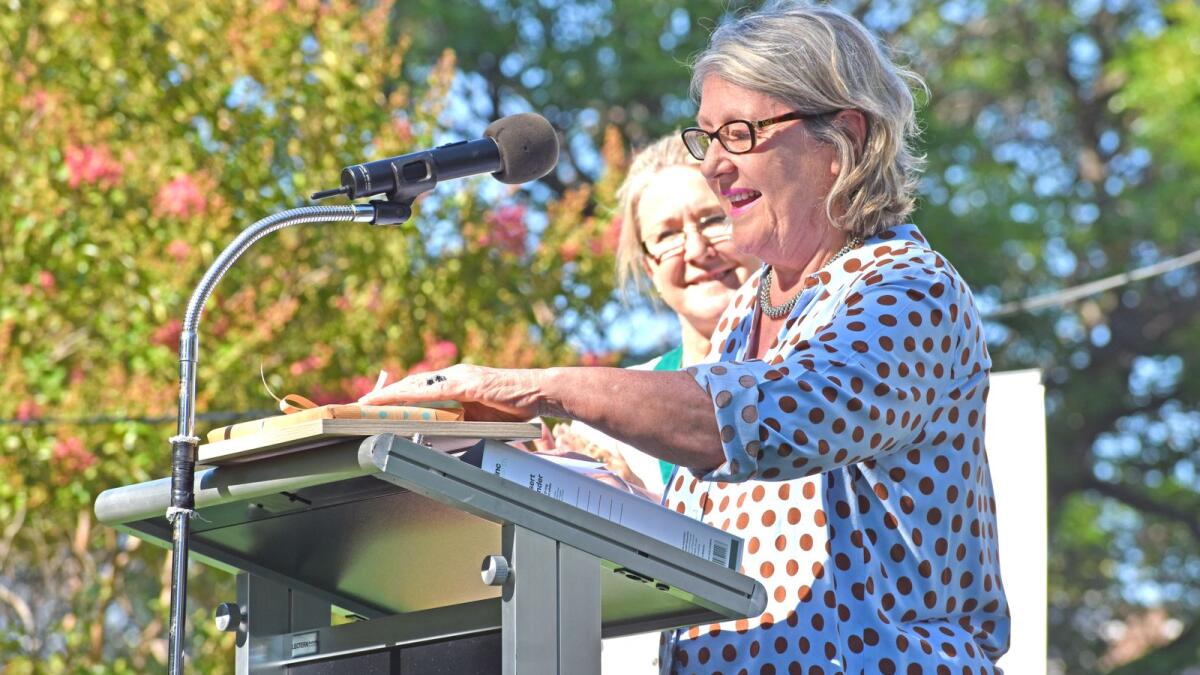 Cheryl Fuller's recognition as recipient of the Arts and Culture award for Edward River was 38 years in the making.
Mrs Fuller was recognised for her role in creating the South West Music Conservatorium.
''From humble beginnings, South West Music Regional Conservatorium was born, and Cheryl has been a long-time board member,'' Mayor Peta Betts said in announcing the award.
Mrs Fuller's love of concert music was the catalyst for bringing together like-minded musicians and music-lovers to apply for a grant which helped establish the conservatorium.
While unable to attend the ceremony, Mrs Fuller asked SWM live music committee chair Helen Burnham to accept the award on her behalf.
Mrs Burnham read that Mrs Fuller was ''humbled and thrilled'' to receive the award, in a speech prepared by the latter.
''I congratulate every nominee across all categories, and I thank the Australia Day committee for their acknowledgement of my contributions.
''I also sincerely thank my husband, and our three sons for their unwavering interest and support for all of my work.
''Music makes the world a better place; my work in music education in schools, along with my involvement with South West Music and Sing Australia has always been motivated by the desire to give others the opportunities I was given,'' Mrs Fuller's speech said.
She went on to say the region is ''so fortunate'' to have a music conservatorium.
''South West Music provides opportunities to learn, enhances the wellbeing of our community, provides employment and attracts people to our region.
''This award shines a light on the many volunteers who have contributed to our cultural life, the dedicated teachers in all of our communities, the wonderful children and adults who play an instrument and sing, and the fabulous audiences who support our live music events.''
She ended by inviting all those who have a love of music to get involved with SWM.
Cr Betts said the Arts and Culture Award is presented to a resident who has contributed to the cultural life of the Edward River region, and raised awareness of the value of the arts in the community.
''Since its inception, Cheryl has been a reliable director, a board member, and she is still the current chairperson who recognises the South West Music vision which states South West Music inspires and enriches lives through music,'' Cr Betts said.
''In 2020, there were over 900 students, including 18 schools with 10 teachers, delivering services to students from the South West Music hub in Deniliquin to students from Booligal to Balranald, Hay to Hillston, Berrigan to Moama, as well as all in Deniliquin — congratulations Cheryl.''