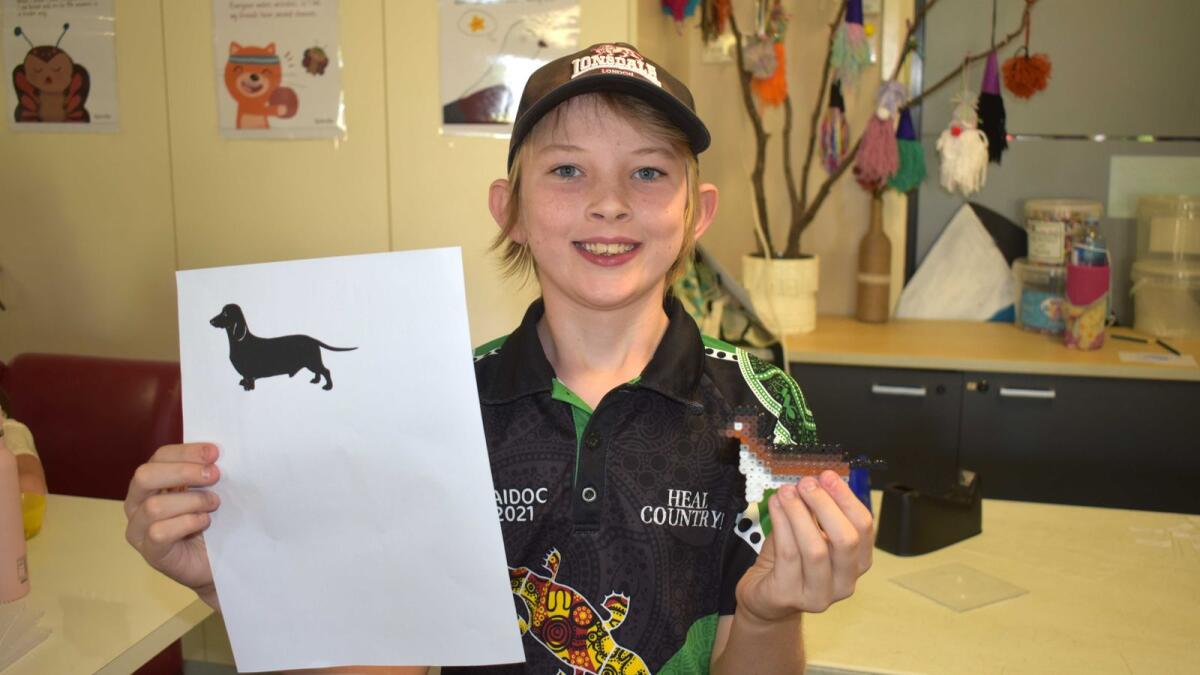 There was plenty of school holiday fun to be had at Deniliquin's Out Of Hours School care on Wednesday, with a range of unique activities on offer for the kids.
The main activity for the day was iron beading and threading.
The kids enjoyed making all different colourful creations with their beads, including jewellery, hearts and stars.
OOSH staff were 'wowed' by Saxon McCleary's beaded dachshund, modelled after his very own dog called 'Bullet', who is a frequent visitor to OOSH headquarters.
Kids were also having fun playing dress ups, building army bases and obstacle courses, playing on the outdoor play centre and in the sand pit.
Previous
Next