COVID tsunami continues to hit region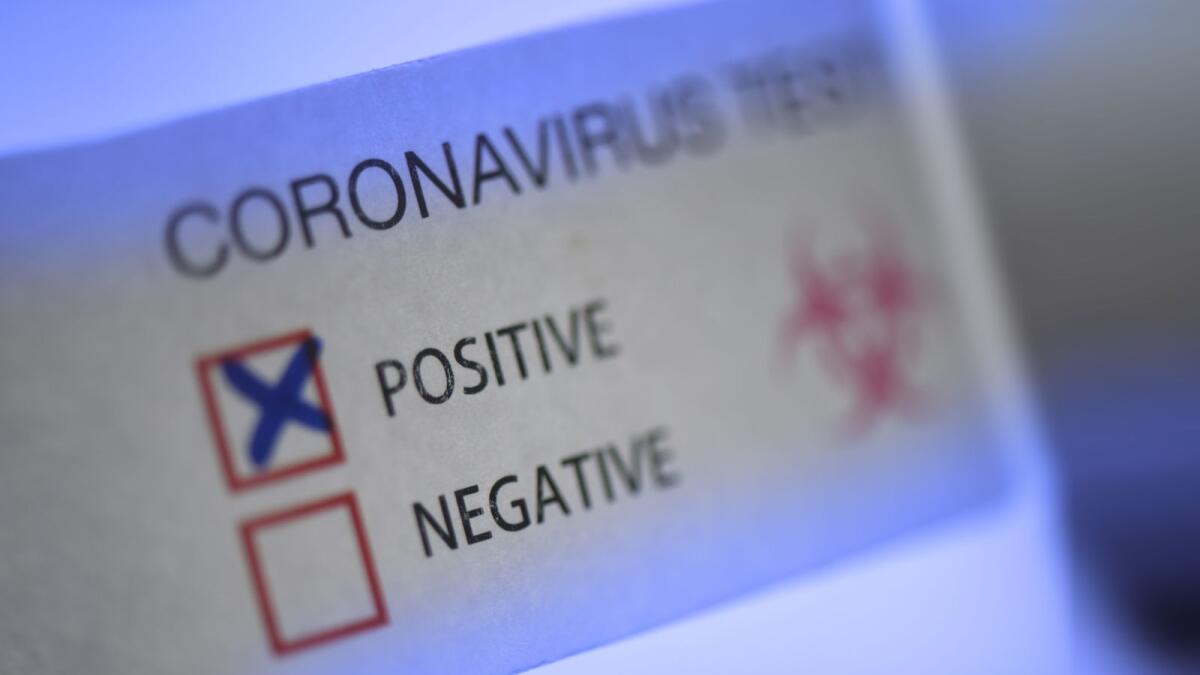 With continually rising COVID-19 cases in the region, local residents and businesses have been thrown into further turmoil with staff shortages taking their toll and more people requiring to isolate.
On Monday afternoon before the Chronicle went to print, Yarrawonga Health confirmed that there were approximately 300 cases of COVID-19 in the cross-border community. The figure could be a lot more as that's not including any visitors who have tested positive that do not reside in the area.
Since January 1 until Monday, January 11 Covidlive.com.au recorded 309 positive cases in Yarrawonga Mulwala (Yarrawonga 276 and Mulwala 35).
The Yarrawonga Health COVID-19 Testing clinic conducted 157 tests on Monday as residents struggle to get their hands on Rapid Antigen Tests (RAT) which can reduce the number of PCR tests conducted as well as wait times at the testing clinic.
"We expect numbers to change as people move around more freely and as positive cases are recorded by RAT and as people recover from COVID-19," CEO Elaine Mallows said.
"May I remind the community the best way to protect yourselves and your family is to get vaccinated and wear a mask indoors in public spaces and that only a test can tell, if you have COVID-19 symptoms, isolate at home and please get tested.
"COVID-19 boosters are now available. A COVID-19 third dose is strongly recommended, as it helps prevent waning immunity against COVID-19."
Owner of Burkes Hotel Andrew Curran said the current situation are very challenging times, but the community has still been supportive in other ways than usual.
"We have been very lucky throughout the whole pandemic really however now and the coming weeks if not months could see the greatest interruption re the loss of staff and business through the impact of local cases," Mr Curran said.
"Business has dropped off dramatically from the last few days, something I haven't seen before during this January holiday period.
"I think people are scared.
"Additionally, there is no government assistance currently for businesses impacted by this so there is a lot of uncertainty moving forward.
"Our takeaway and deliveries to households have skyrocketed."
Owner of Nagles Off the Hook Butchery Bronwen Nagle posted a status to the business Facebook on Monday telling customers that the business was short staffed but also reminding customers to please remain patient as staff work hard to serve in a timely manner.
"We are short staffed and have been for at least a year now," Mrs Nagle said.
"We have just been so busy it has not stopped for us, but in a way at least we have not been closed like pubs and most shops but we are all just very run down and over worked."
Popular eatery The Cook and Co had to close their doors recently with owner Kaz Russell saying she has been lucky to not be too affected with staff shortages during this covid wave but has struggled to hire new staff.
"It has actually been really hard to find anybody to work," Ms Russell said.
"I have a great team of nine but any time I have advertised for a position I have generally only had one person apply.
"I have been lucky with the staff shortages during the current wave of cases as none of my staff have been off work.
"At the peak of it I decided to close the doors as I didn't want my staff getting sick but luckily none of them have got sick."
Unfortunately, Ms Russell herself caught covid which she said knocked her for six but she is now fully on the mend and looking forward to being busy again at work and seeing her loyal customers again from today.
"It was terrible for me. I ended up very sick especially with a fever however my partner also got it but only for a couple of days and with not as bad symptoms," Ms Russell said.
"It was like a really bad flu but I have had heard of others who have been similar to my partner and not suffered too greatly.
"It seems to be going off how your immune system is coping at the time you contract it. If you are run down, you seem to be feeling the effects more.
"I am now well and truly on the mend though.
"The town has also been very supportive, and I think covid has changed everyone in that way."
Despite the threat of Covid in the community there are many visitors still in caravan parks and other accommodation.
Yarrawonga Mulwala Tourism and Business Executive Office Noel Wright said they have just experienced the busiest pre-Christmas period ever in Yarrawonga Mulwala and there still seems to be plenty of visitors around but not as active in the community.
"Traditionally, the month of December between the Cod Classic and Christmas is limited to locals and some regional visitation. This season saw most accommodations options booked for the pre-Christmas weekends with retailers and accommodation providers the beneficiaries of a 'covid fatigued' Melbourne audience escaping the city," Mr Wright said.
"Post-Christmas trade has been good providing cautious optimism among businesses, all accommodation options are booked, but it is difficult to tell if people are getting out and about as much as previous years.
"While the visitors numbers are here it appears Omicron maybe limiting their movements and spend. Also, Omicron has forced a number of retailers to close their doors which has limited the options available to visitors.
"Unfortunately, if Omicron continues to run unabated we could see further restrictions imposed by government in 2022 which will undoubtedly negatively impact tourism numbers and local businesses. Let's hope it can be contained minimising any detrimental impact.
"Having said that the lake has been busy with boats and jet skiers, the Adventure Park in Mulwala and the Splash Park on the Yarrawonga Foreshore have been well frequented. We are all missing the summer fun and the visual impact of Aquazone on the Yarrawonga Foreshore – In recent years, Aquazone has become a highly visual sign of summer on Lake Mulwala," Mr Wright said.
Both Yarrawonga Mulwala's state governments of Victoria and NSW recently changed their testing rules with the NSW government now relying on home COVID-19 tests to diagnose new cases.
NSW Premier Dominic Perrottet announced the new measures last week saying they would provide additional support for the health system and community ahead of an anticipated peak in COVID-19 cases later this month.
NSW residents will be expected to register their positive rapid antigen tests though the Service NSW app.
In Victoria, in an attempt to free up testing centres and reduce transmission amid the surging Omicron outbreak, the government will now consider those who test positive on a RAT as a "probable" case.
It is now mandatory for positive results from RATs to be lodged online at coronavirus.vic.gov.au or over the phone on 1800 675 398.
People who test positive to a RAT will also be required to follow the same rules as those who test positive with a PCR test.
School returning dates
With school holidays also drawing to an end shortly, teachers, parents and students are awaiting announcements on when school will return, in what capacity and how it will be run.
Mr Perrottet announced that January 28 is the non-negotiable date for NSW children to return to school, with RAT kits critical to the plan.
Mr Perrottet said that 50 million RAT kits in addition to the already 50 million they held in reserve had been purchased as they would be instrumental in getting kids back to school.
"We are finalising our back-to-school plans at the moment. This will be a core part of the plans getting kids back in the classrooms," Mr Perrottet said.
"There will be challenges as we move through the return-to-school program but ultimately we can't let perfection be the enemy of good. We need kids back in class."
However, in Victoria no commencement dates have been announced although Acting Premier Jacinta Allan said there were no plans to change the school return date for Victorian students.
"We have no announcements to make around the return to school, other than we are working towards school resuming," Ms Allan said.
"Our focus here in Victoria - is a return to school plan, which vaccination is part of."