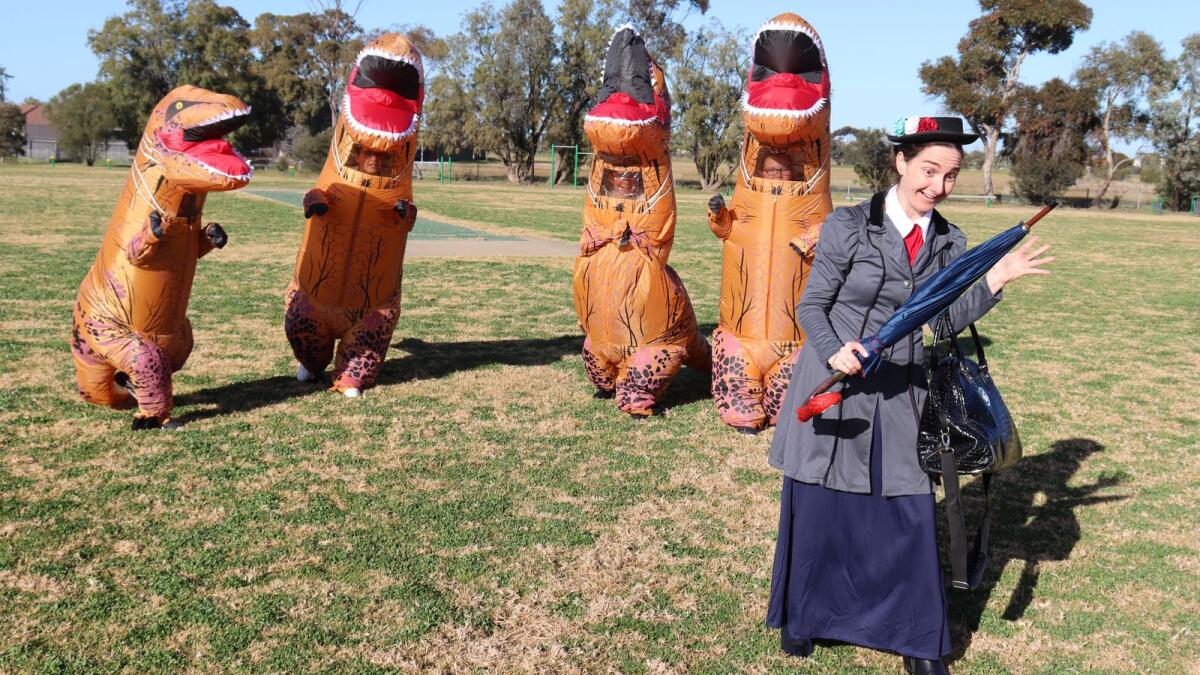 Deniliquin South School celebrated Book Week early this year, with its annual dress up day held last Friday.
The theme for Book Week this year, which is officially held August 20-26, is 'Dreaming with eyes open'.
In the morning, all students participated in the 'best ever' book character parade.
Book characters from all reading genres made a special appearance, including four T-Rex dinosaurs, witches, superheroes and Dr Seuss characters.
Charlotte's Web and Harry Potter inspired costumes also made an appearance in anniversary years for each - 70 years since Charlotte's Web was printed and 25 years for Harry Potter.
"All student's received a Book Week themed Honour Card, for their effort," teacher Julie Selleck said.
"At South we celebrate our students' love of stories and reading."
Following the Book Week parade, students from Kindergarten to Year 4 were presented with their prizes for completing their NSW Premier's Reading Challenge.
Senior students will complete their learning logs for the challenge this month.
"So far 70 per cent of South students have completed this annual challenge," Mrs Selleck said.
"We are on target to beat last year's number of students completing this fun challenge and I am so proud of all the students taking part."
On Friday afternoon the creative learning continued with a live theatre performance from a visiting Books to Live Production Company.
Company members brought CBCA Book Week Notable Listed 2022 Picture Book of the Year book 'The Imagineer', written by Christopher Cheng, to life.
"For some of our younger students, this was their first puppet show ever," Mrs Selleck said.
"Throughout the week we held our annual school book fair, and we would like to take this opportunity to thank the Deniliquin Newsagency for their continued commitment to providing us with quality books for our fair.
"The general consensus from students and staff alike is that we cannot wait for next year's Book Week celebrations."