Great support for Deni Rhinos charity golf day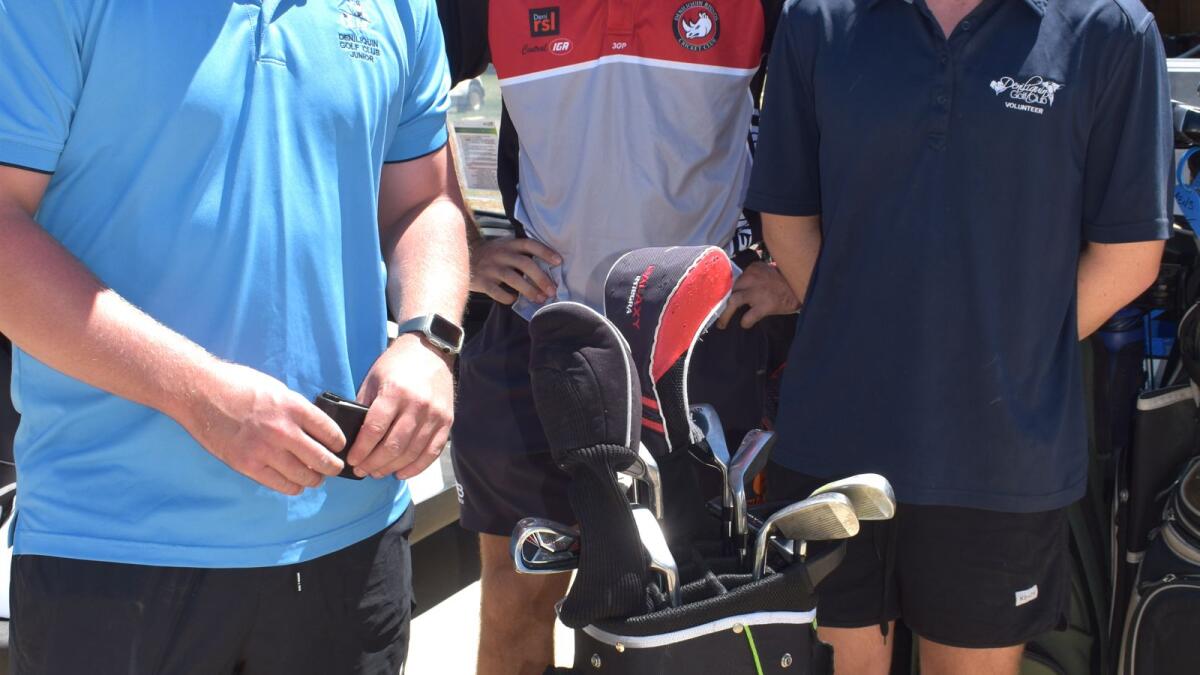 Lush greens and a warm day greeted those who came out to support the Deniliquin Rhinos Cricket Club by playing a round of golf on Sunday.
Sixteen teams of players — mostly in groups of four, but some with only three players — registered for the charity golf day.
Joining players on the greens were club sponsors and supporters, and even a few past players.
Rhinos president Tim Hillier said it was particularly pleasing to see more of the junior Rhinos out on the course, accompanied by their families.
''The golf day is our biggest fundraiser of the year, and it was very well supported,'' Mr Hillier said.
''We had some really good numbers on the day, and the proceeds will be used on continuing upgrades at our home grounds and on equipment.''
As part of the charity golf day arrangement with the Deniliquin Golf Club, the Deni Rhinos will receive green fees from the day.
The Rhinos also sought support from businesses, with donations paid for naming rights on each of the 18 holes for the day.
Mr Hillier said the final fundraising tally would not be finalised until later this week.
''We were not able to have a raffle this year, but we think we did pretty well anyway,'' Mr Hillier said.
The day's winners were Liam Pitts, Brodie McQuie, Duncan McQuie and Scott Atley. Runners up were Jeremy McMahon, Jordan Dunbar and Alex Everitt.