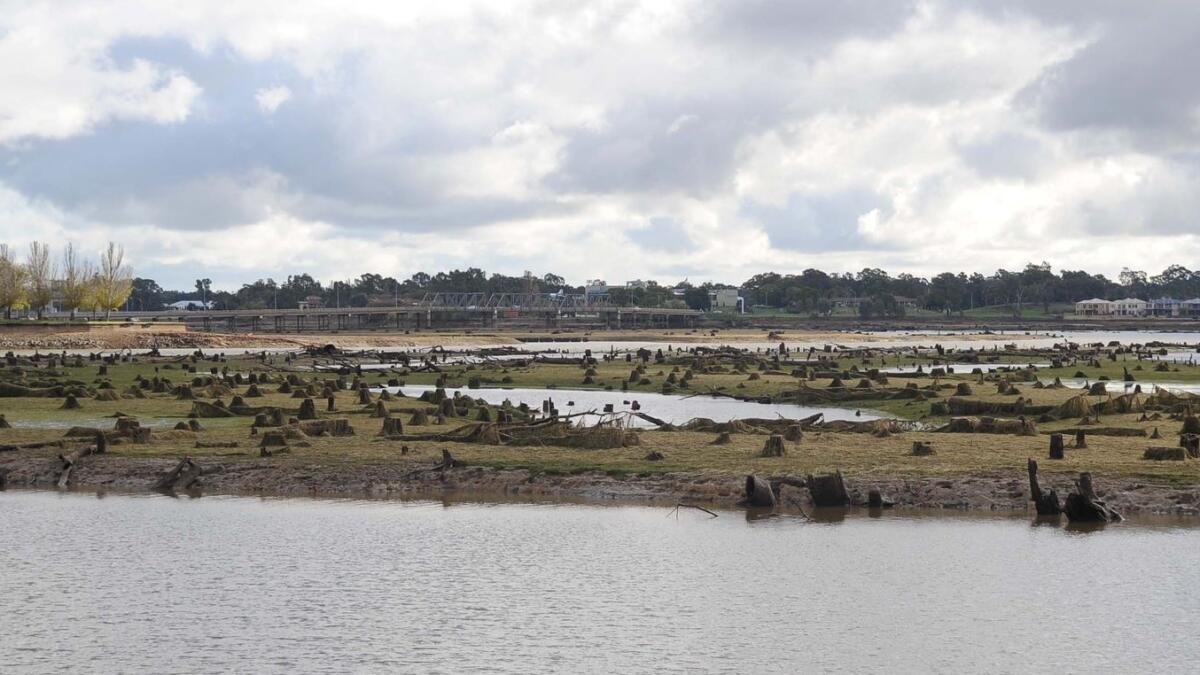 The gradual lowering of Lake Mulwala to control an invasive waterweed and undertake necessary infrastructure maintenance began last week.
Murray–Darling Basin Authority (MDBA) acting Executive Director of River Management, Dr Andrew Kremor said the water is expected to gradually drop by five metres below the normal lake level over the next four to six weeks, exposing Egeria densa weed to the air and winter frosts.
"The best time for us to do this work is during winter, when irrigation and recreational activities are at their quietest," Dr Kremor said.
GMW Water Storage Services general manager Martina Cusack said during this time GMW would carry out maintenance under and around the bridge, including pylon inspections, as well as lake retaining wall works and erosion repairs.
"We encourage lake residents and water users who draw water directly from the lake to use this time when the lake level is low to inspect and fix their own infrastructure, such as jetties, boat ramps, retaining walls and pipe intakes," Ms Cusack said.
"We expect to return Lake Mulwala to its regular operating levels by early August, but there is a chance that rain could inundate some of the low-lying parts of the lake before then.
"Anyone visiting or using the lake is advised to take the usual precautions and be aware of the changing conditions around the lake from early May to August."
In the last 15 years Lake Mulwala has been lowered five times in 2008, 2009, 2011, 2015 and again in 2018.
Each time the lake is lowered it creates a major economic injection into the local economy from visitors wanting to see the eery lake empty while at the same time it provides an opportunity for major works on retaining walls and jetties.
More information on the progress of the drawdown go to www.mdba.gov.au/water-management/regular-reports-murray-data-storages/weekly-reports