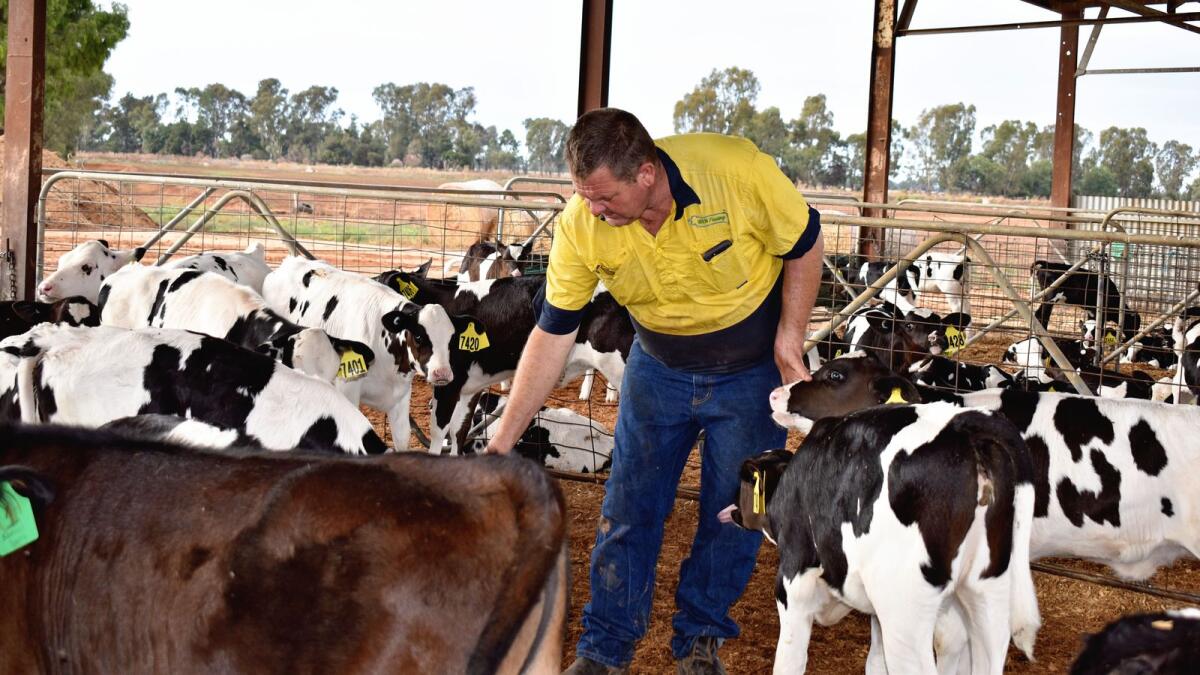 Milk prices have begun their steady climb upwards as processors fight to secure supply before the milk season begins on July 1.
Last Friday, Fonterra lifted from an opening weighted average farm gate milk price of $8.25/kg of milk solids to $8.80/kg MS.
Later he same day, Bulla updated to a record $9.30 to $9.50/kg MS offering and on Saturday, Saputo revised its price to $8.80/kg MS for non-exclusive supply.
The other main processors operating in the Southern Riverina region include Lactalis and ACM, who were offering $8.73/kg MS and $8.70/kg MS respectively this week.
The other major processor in the region is Riverina Fresh, but Blighty dairy farmer and NSW Farmers dairy committee vice chair Malcolm Holm said Tatura Milk is also canvassing in the region for the first time.
He said it highlights the competition for milk ahead of the season's start.
"Prices have definitely firmed up, and a lot of people are sitting back and waiting to see where the prices will land," Mr Holm said.
"The shortage of milk is because of a few things in place, particularly because there is less milk being produced on the New South Wales coast because of floods and higher rainfall.
"But there is a general shortage all over Australia, and so processors are scrambling for milk.
"The world demand is still there as well."
United Dairy Farmers of Victoria president Paul Mumford said he had never seen opening milk prices this high, but the increases were "not over yet".
"We're seeing a tit-for-tat among processors who are jostling for milk supply," Mr Mumford said.
"It really is showing that there is high competition in Australia's depleting milk pool and, really, farmers need these high prices because of the increasing cost pressures."
These cost pressures include a lack of labour, rising inflation and expensive electricity, fertiliser and fuel costs.
There is also the fact dairy farmers are leaving the industry.
"Right now other commodities are looking very favourable to farmers, such as livestock, and there is the appeal of retirement," Mr Mumford said.
"Processors are up against an ageing industry and farmers are exhausted."
Mr Holm said helping drive competition in the Riverina region is that dairy farmers have access to at least 10 processors, all fighting to secure supply.
But as Mr Mumford pointed out, Mr Holm said higher prices don't necessarily mean greater profit.
"Those higher milk prices are simply replacing the increase in input costs, so there is unlikely to be any real net gain.
Mr Mumford said the biggest "bug-bear" going forward would be the retailers.
"The Australia dairy industry has never recovered from the dollar-a-litre milk. They used us as a price-loss lead to get consumers through the door and undersold our product," he said.
"They have a responsibility to teach the consumers why the price is going up, and to raise it."