New casual dining venue opens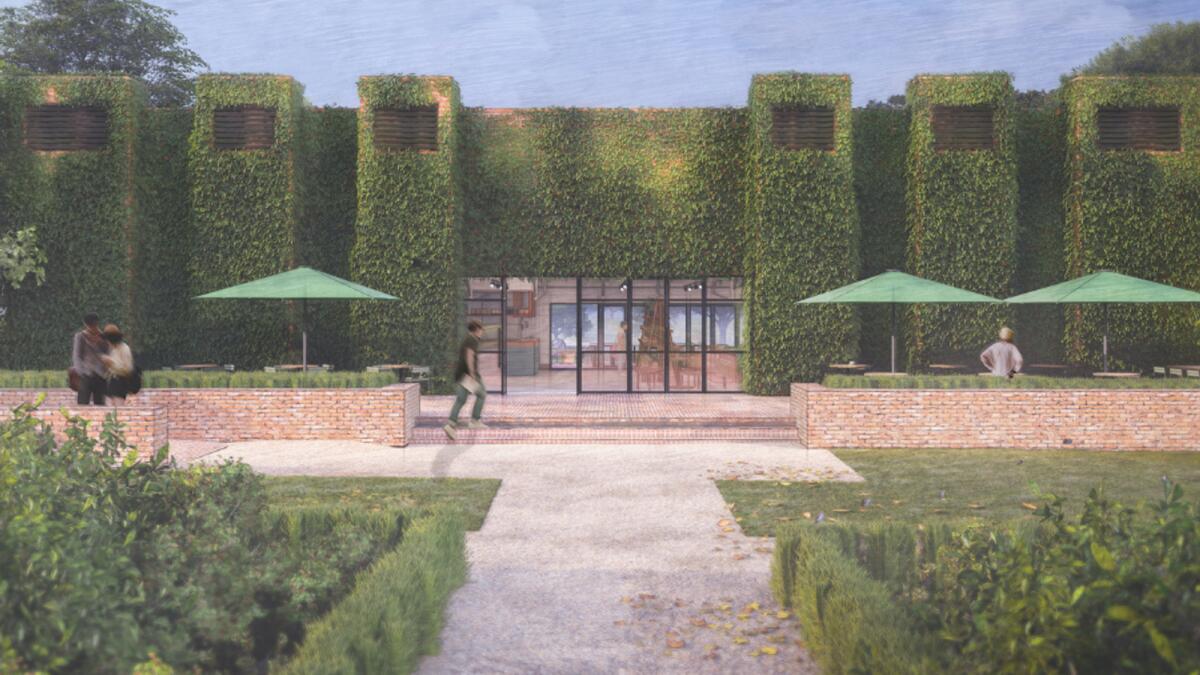 A new dining venue has opened at All Saints Estate vineyard offering wood-fired pizza and a menu that celebrates local produce and wines.
The casual dining venue 'Bonnie' is the latest addition to the Brown's wine and food-focused family business that showcases the best of the Rutherglen region, including Terrace Restaurant, St Leonards Vineyard, Mount Ophir Estate and Thousand Pound Wine Bar.
The venture by Eliza, Nick and Angela Brown is the first part of a series of transformations planned for 2022 after a difficult two years as a result of the COVID-19 pandemic.
"When my siblings and I discussed our dream for All Saints Estate back in March 2020, it was the start of the pandemic. We never thought we would be breaking ground on two new restaurants and a stunning new cellar door while still in a pandemic," Eliza Brown said.
"Our goal was to come out of this challenging time with a positive outlook. Our aim with these renovations is to introduce international-worthy facilities for our loyal customers and new customers from around Australia and beyond."
The picturesque venue is set within the old bottling building at All Saints Estate originally designed by the renowned Philip Cox in the early 1960s.
It sits within large steel double doors that open on both sides of the building, offering diners stunning views of All Saints Estate and Shiraz vines planted in 1994.
A selection of wines from All Saints Estate and St Leonards Vineyard have been placed on the wine list by winemaker Nick Brown for their drinkability and modern, approachable style.
The contemporary restaurant has a design direction to bring the outside in. Bonnie's interiors are informed by its surrounding landscape, displaying a touch of the outdoors throughout the space. Stepping outside the restaurant, diners can make their way to the circular terrace by the lake's edge, where expansive views serve as a fitting backdrop for post-lunch or early evening drinks.
Bonnie will seat 60 guests indoors and 70 outdoors, with additional spots scattered across the terrace.