Pam Ellerman steps down from Naponda executive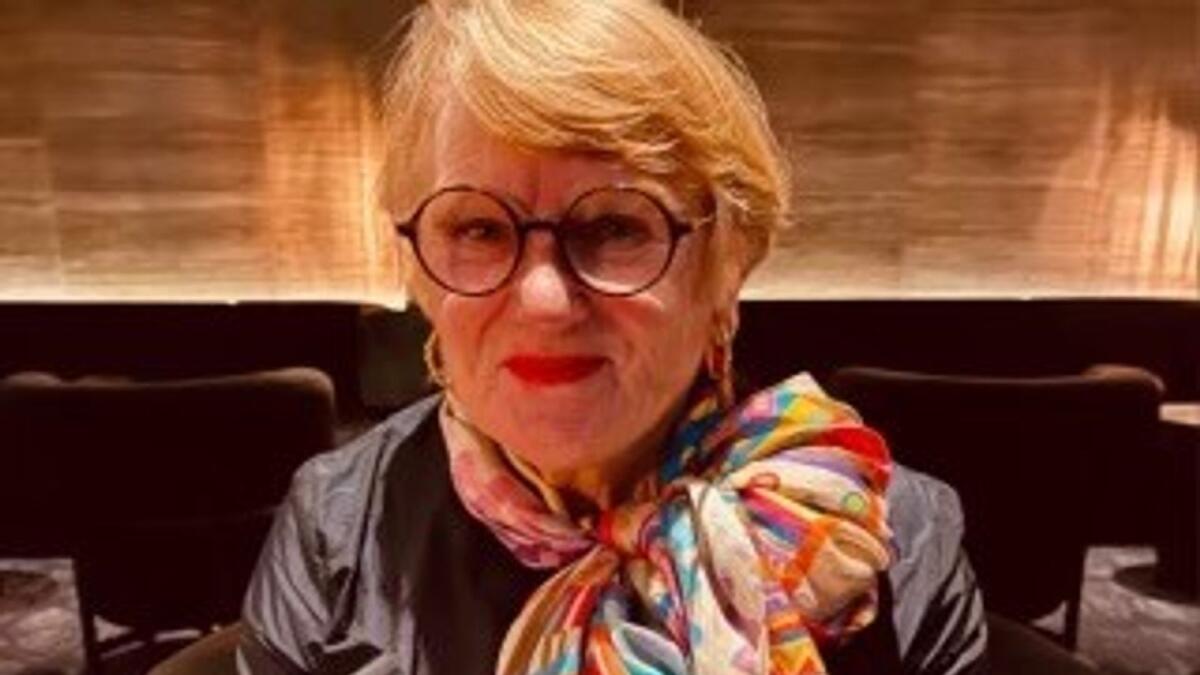 After 35 years of service through the Naponda Hospital Auxiliary, former president Pam Ellerman has stepped down from the executive.
But that does not mean she has any plans of slowing down when it comes to health advocacy.
Mrs Ellerman will be taking on a new position as the regional representative of the United Hospital Auxiliary NSW for the Murray region.
She will represent hospital auxiliaries from Balranald to Albury in her new role, continuing to advocate for health and being a united voice across the region.
"I hope to make us work as a united front, instead of working in isolation," Mrs Ellerman said.
"As part of this new role my main goals will be to encourage and maintain enthusiasm of the auxiliaries and get as many young people involved as we can, which we have proven can be done through the Naponda Store."
Despite the decision to step down from the Naponda Auxiliary, Mrs Ellerman said her priority will always be improving Deniliquin Hospital facilities.
"My advocacy for health will always continue and my energy will always go toward our hospital," she said.
Mrs Ellerman's significant contribution to the community and health advocacy journey started in the late 1980s, when she became a member of the Naponda Auxiliary.
It wasn't long before she had moved up in the group, quickly becoming a member of the executive and taking on the role of president for the first time in 1993.
Under Mrs Ellerman's leadership, the extremely successful Naponda Store - as we know it today - was started.
It has helped raise thousands of dollars to purchase much needed equipment for the hospital.
"Artisan shops have always worked well in regional areas," said Mrs Ellerman.
"We ran a few pop up shops in 2007 and 2008 which were successful, but moving everything in and out of them after only a number of weeks was difficult."
In 2010, with the help of the Business Enterprise Centre and Chris Hayes, Mrs Ellerman put forward a submission for a $70,000 grant with the NSW River Red Gum fund to open Naponda Store, which was successful.
Since it's opening, Naponda Store has raised more than $200,000 for the hospital.
It is run entirely on volunteers and sells local produce at a fair and equitable commission for sellers, with a percentage of all sales going to the Naponda Auxiliary and to producers.
The Naponda Store not only continues to raise funds and awareness for the community, but has helped community members gain financial independence by funding their hobbies.
"It's a family," Mrs Ellerman said.
Mrs Ellerman was also behind one of the store's most popular ranges, the 'I know someone from Deni' products.
She said she would often hear the phrase when visiting other towns, and thought it would make a great T-shirt. There are now also tea towels, aprons and felt bags, with all proceeds from these sales going to Naponda.
This branding in part contributed to Naponda's 2013 Best New Business award at the Deniliquin Business Chamber's Business Excellence Awards.
Mrs Ellerman was also integral in establishing the Naponda Farmers' Market, which is held the second Saturday of each month.
"The Farmers' Market grew out of my love of all things local and my willingness to promote where and when I am able," Mrs Ellerman said.
Her lobbying efforts secured the market area and grants to purchase pop-up equipment for the stall holders.
Since they started, the Naponda Markets have never missed a month - even through COVID lock downs and restrictions - and remain a popular and reliable event for the community.
Mrs Ellerman has also served as chairman of the Deniliquin Local Health Advisory Committee (LHAC) for six years, which in collaboration with other community groups was fundamental in the opening of the renal unit at Deniliquin Hospital.
Her eagerness to learn more about how the funding bodies worked led her to the Murrumbidgee Primary Health Network in Wagga Wagga, where she was the regional representative for four years.
"I was able to develop great networks, gain a better understanding of the whole funding picture and have some input into where the funding went."
As a result of her long-term commitment and service to the community, Mrs Ellerman has previously been honoured with Rural Woman of the Year, Murray Local Woman of the Year, a community recognition award and is one of three life members of the United Hospital Auxiliary NSW.
While stepping down from her role as president of the Naponda Auxiliary is bittersweet, Mrs Ellerman said she is proud of what she has been able to help achieve.
She is equally excited for future triumphs in her continuing advocacy for health.