Perfect score for All Saints Estate
While it's no secret that Rutherglen muscat is undisputedly renowned as the best in the world, a local winery has reinforced they have the top drop achieving a perfect score in the 2022 Halliday Wine Companion.
All Saints Estate has become the first Victorian winery to take out the top score achieving 100 points for two of its wines - the NV Museum Muscat and Muscadelle.
Previously, the only Australian winery to achieve a perfect score of 100 points in Wine Companion was Seppeltsfield in the Barossa Valley.
Halliday Wine Companion panellist, Jeni Port described the Museum Muscadelle NV as "remarkable" and a "a once-in-a-lifetime treat".
"This fortified has an average age of 100+ years. Few makers can release a museum fortified, All Saints Estate does it with ease, such is its library (solera) of old vintages laid down year after year.
"This is vinous history, and it shows, in its deep, olive green hues and level of absolute intensity and concentration. But it also comes with a fineness and a freshness. Flavours are remarkably precise and not at all overly sweet, full of rancio with nuts, dried fruits, toffee, orange peel and so much more than saturates the palate.
Ms Port went on to describe Museum Rutherglen Muscat Non-Vintage as "quite an amazing, once-in-a-lifetime experience".
"It's hard to divide your emotions from your analytical need to describe and separate the perfume (heaven) from the taste (super-concentrated) and the lasting impression that just goes and goes," she said in her review.
"The senses go into overdrive. The intense flavours of treacle, honey, fig, balsamic and roasted nuts are lifted by rose oil and aromatics. Above all, it's the gentle and oh, so careful blending of younger material and spirit that really reveals the quality of winemaking and the wine."
All Saints Estate Museum Muscat and Muscadelle are both nurtured by winemaker Nick Brown and carefully blended from rich and rare wine stocks over 100 years old.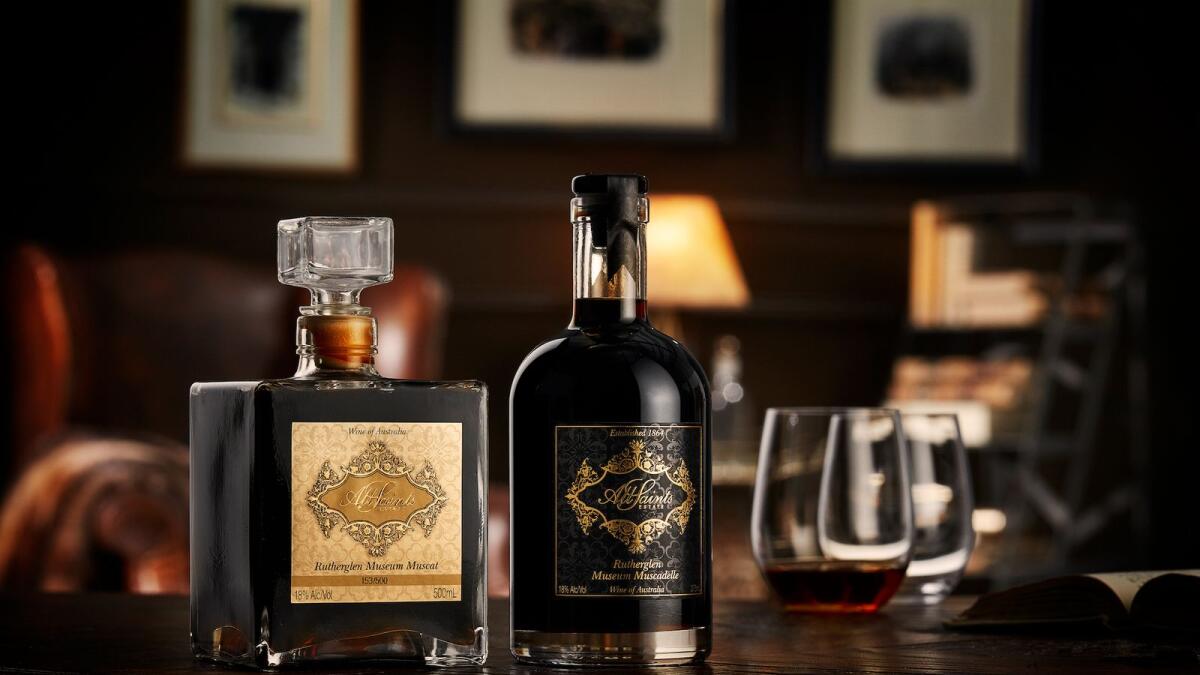 Mr Brown told The Free Press he was "surprised and thankful" upon hearing the news of their top score.
"It's something we don't expect but it's a great accolade and a pat on the back for the work that's gone into that wine, not only by myself, but also the previous winemakers over it's 100 plus years of life," he said.
"My dad bought the property in the nineties knowing how amazing the All Saints fortified wine has always been. He would go through notes he could find on each of the wines and these wines were particularly special because they were so rich, complex and concentrated, and considering their age as well.
"They are sort of unicorns I guess as far as the wine world goes. They have been looked after for so long by generations of winemakers over the years and in this particular building for over 100 years.
Both wines are limited to 100 bottles annually, filled to order, and available via a private allocation.