Prizes galore for festival's grand parade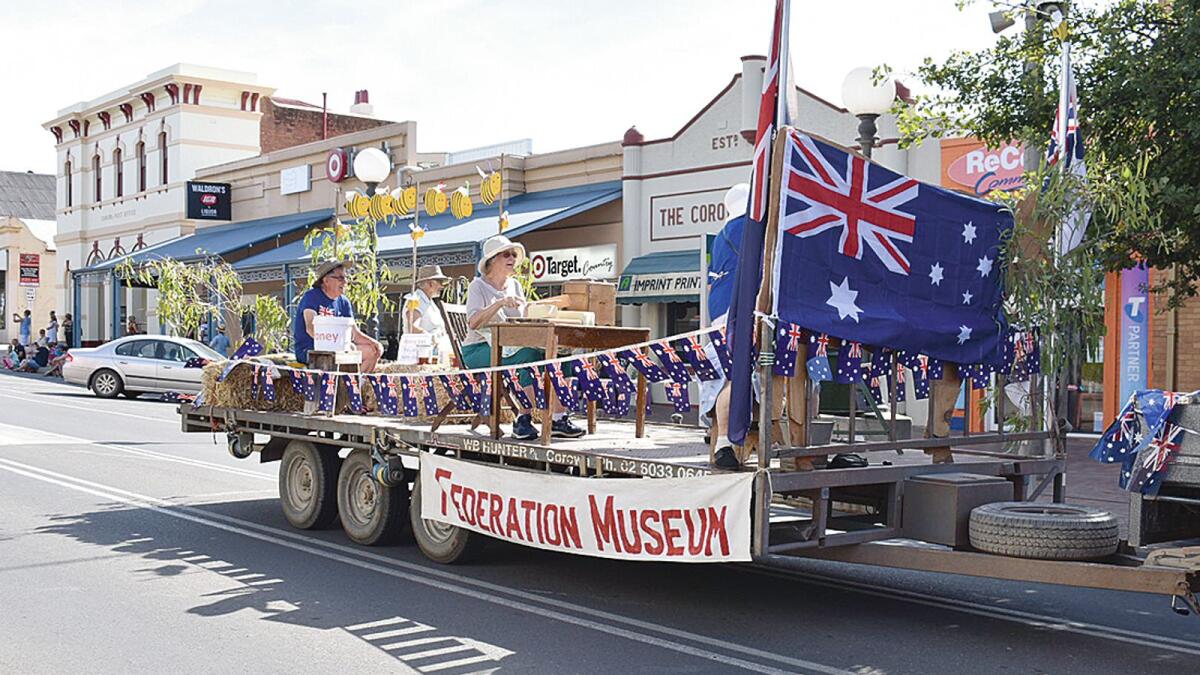 The Grand Parade of Federation Festival will be bigger and better in 2022 with Essential Energy coming on board to sponsor the major prizes for the best floats on show.
Federation Festival Director Gary Poidevin said the prize money would be a great incentive for more businesses to jump on board to be part of the great event.
"Essential Energy have kindly donated $2000 which will be distributed over four categories," he said.
"The first category is for the best dressed float in the entire parade. The winner of that will receive $1000.
"Second prize is valued at $500 which is for the most humorous float.
"Third prize is valued at $250 for the float that best depicts the theme and fourth prize also valued at $250 is for the best presented school float."
Mr Poidevin urged local businesses and organisations to support the festival celebrating local history.
"The Rotary Club are very pleased and keen to go ahead with the festival. We are encouraging the people of the district to come out and help us celebrate," he said.
"The parade will lead down Sanger Street to Bangarang Park followed by a monster market where bands will perform individual recitals."
"Anybody who wishes to participate in the parade will need to get in contact as soon as possible."
Federation Festival was first held in 1980 and celebrates Corowa's place in history as the 'birthplace of Federation'.
This year, the festival will see the return of the much-loved Tim Fischer Oration, fireworks and more and will take place over three days from January 21-23, with the theme being "Freedom 2.0".
Anyone wanting to join the grand parade can contact Gary Poidevin on 0427 229 783.
Tim Fischer Oration returns
Organisers are hoping for a packed room at the Corowa Civic Bowls Club on Friday, January 21 for the sixth annual Tim Fischer Oration dinner.
The Oration will kick off the Federation Festival weekend.
International Bestselling Author and local identity, Rosalie Ham will deliver the oration. Born and raised in Jerilderie, Rosalie's first novel "The Dressmaker" was published in 2000 and was made into a multi award-winning film in 2015.
Festival Director Gary Poidevin said the highly successful author is sure to be a crowd-pleaser.
"We are really pleased to be hosting the wonderful Rosalie Ham as our guest speaker," he said.
"The Dressmaker novel and film have become a household name and I encourage people to come along and be part of the wonderful evening."
Guests will also enjoy a three-course dinner whilst honouring former Deputy Prime Minister and long-serving local Politician, Tim Fischer AC.
Tickets to the special night go on sale next week and can be purchased from www.trybooking.com/events/landing/845411.