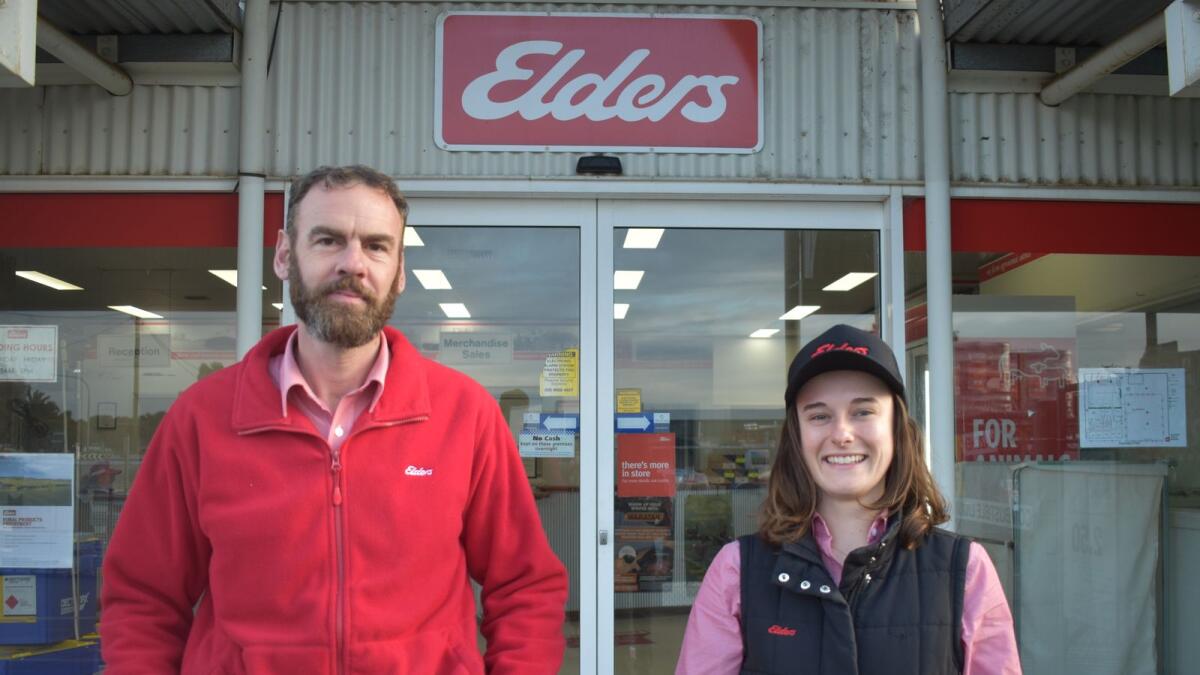 Elders Rural Services Deniliquin has welcomed two new staff members to the team.
Michael McLeish has come on board as the new branch manager, and Miranda Rose is Elders' new agronomist.
Despite their varied backgrounds (and height difference), their shared love for small town farming communities is what brought them to Elders Deniliquin.
Michael, who started at Elders in April, was looking for a new adventure after spending close to four years working for the NSW Police Rural Crime Prevention Team in Deniliquin.
His extensive managerial background, paired with his love of the land after growing up on a dairy farm in Katunga, made him a perfect candidate for the Elders branch manager position.
Michael said he has thoroughly enjoyed his time at Elders so far.
"It's been a good change," he said.
"It's a new challenge, which is always really good and exciting.
"The team here is excellent and growing.
"I'm looking forward to leading that growth further and building new opportunities for our clients."
Miranda's journey with Elders started in February 2021, where as a graduate agronomist she worked at Elders Mildura, before taking on a permanent role 12 months later.
She also spent time at Ballarat, where she gained exposure to dryland cropping in both the high and low rainfall zones, in addition to a short stint in Sunraysia's Table Grape industry.
Being from the small town of Edenhope in Victoria's West Wimmera, where she developed a love for tight knit communities, she said the decision to take on the agronomist position in Deni was a "no-brainer".
"My favourite part about the role is that no two days are the same. It's a position that keeps you on your toes and pushes you to think outside the box."
Miranda became interested in agronomy while completing an eight-week placement with Sparke Agricultural and Associates in the Wimmera.
"I liked the idea of liaising with clients and assisting them in optimising their production, whilst simultaneously upholding and building on individual business objectives," she said.
"There's a lot of opportunity to grow in this position and I look forward to seeing the direction I take.
"This new role excites me as I will be exposed to a wide range of crop types and varieties.
"My main focus will be on winter crop types until I find my feet and gain a better understanding of the region and what it has to offer from a farm production perspective.
"I am excited for the opportunity to direct my focus towards soil and crop nutrition."
While Miranda is often out on farm visiting clients, if you can catch her in the office she'll be more than happy to help you out.
In fact, everyone in the Elders Deniliquin office is happy to have a chat and help you with all your farming needs. Drop in to 351 Albert Street, Deniliquin or call 5890 5100.