Back in the swim of things
The Deniliquin Amateur Swimming and Life Saving Club attended the NSW Country Regionals in Griffith at the weekend.
The club had 11 swimmers compete over two days of competition.
''It was a fantastic weekend where regional clubs came together for fun and fast racing,'' secretary Liz Butcher said.
The Deniliquin competitors were Elena Mulham, Isla Ho, Megan Lawson, Macy Butcher, Lexi Butcher, Lucas Thompson, Lilly Boyer, Grace Macdonald, Eloise Menadue, Sophie Tritton and Chloe Lawson.
Overall, 39 personal bests were achieved by Deniliquin's swimmers over the weekend.
Previous
Next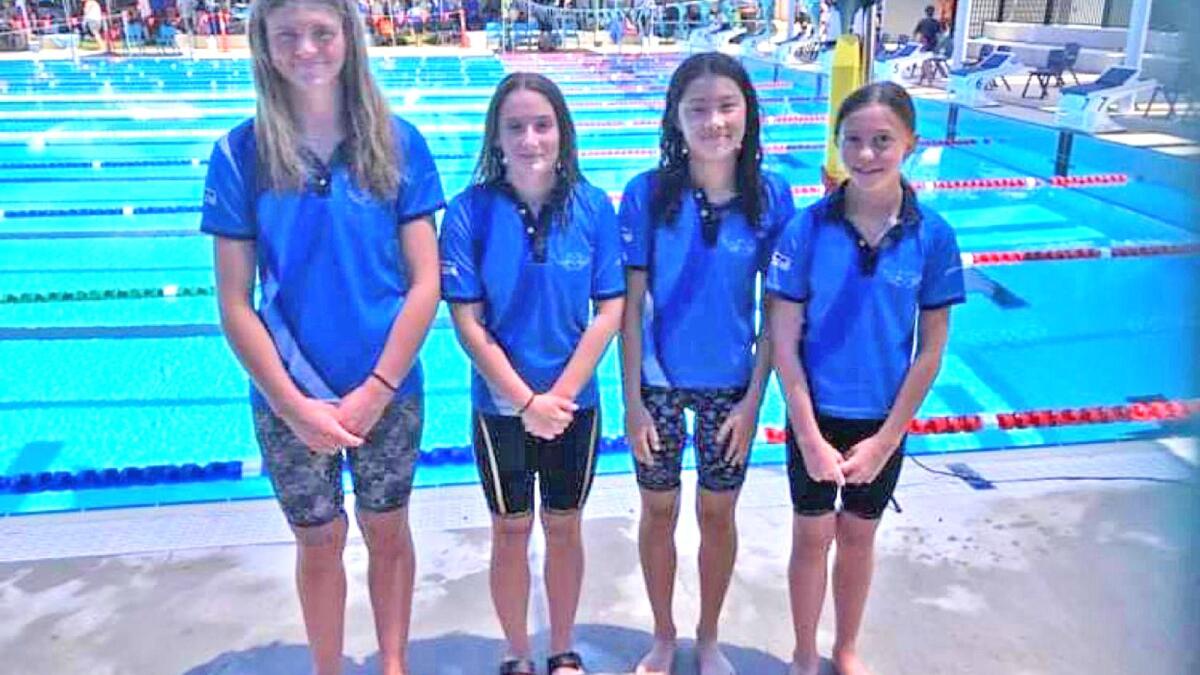 Griffith meet results:
Elena Mulham won gold medals in the 50m freestyle and 100m freestyle, and bronze in the 200m freestyle. She set the scene for the younger swimmers for this significant meet.
Isla Ho received gold medals in the 200m butterfly, silver in the 100m breaststroke, bronze in the 200m individual medley and 200m breaststroke.
Isla broke the club records in the 100m and 200m breast, 50m butterfly and 200m IM.
Lucas Thompson received the bronze medal in 100m butterfly and another personal best.
In an amazing feat, Macy Butcher, Chloe Lawson and Grace Macdonald all had five personal bests.
Chloe with a 15.35 PB in the 100m freestyle.
Eloise Menadue, Sophie Tritton and Lilly Boyer recorded four PBs.
Megan Lawson had three PBs and Lexi Butcher had two PBs.
A number of the Deni swim club's swimmers have achieved qualifying times to attend the 2022 Victorian Sprint Championships in Melbourne tomorrow and Sunday, and the 2022 Victorian country LC Championships to be held in Mildura from January 22 to 24.
The Deniliquin Carnival will be held on January 29 at the Deniliquin Swim Centre, with the club's swimmers already training hard.