GMC | Rochester steals the points in one-wicket thriller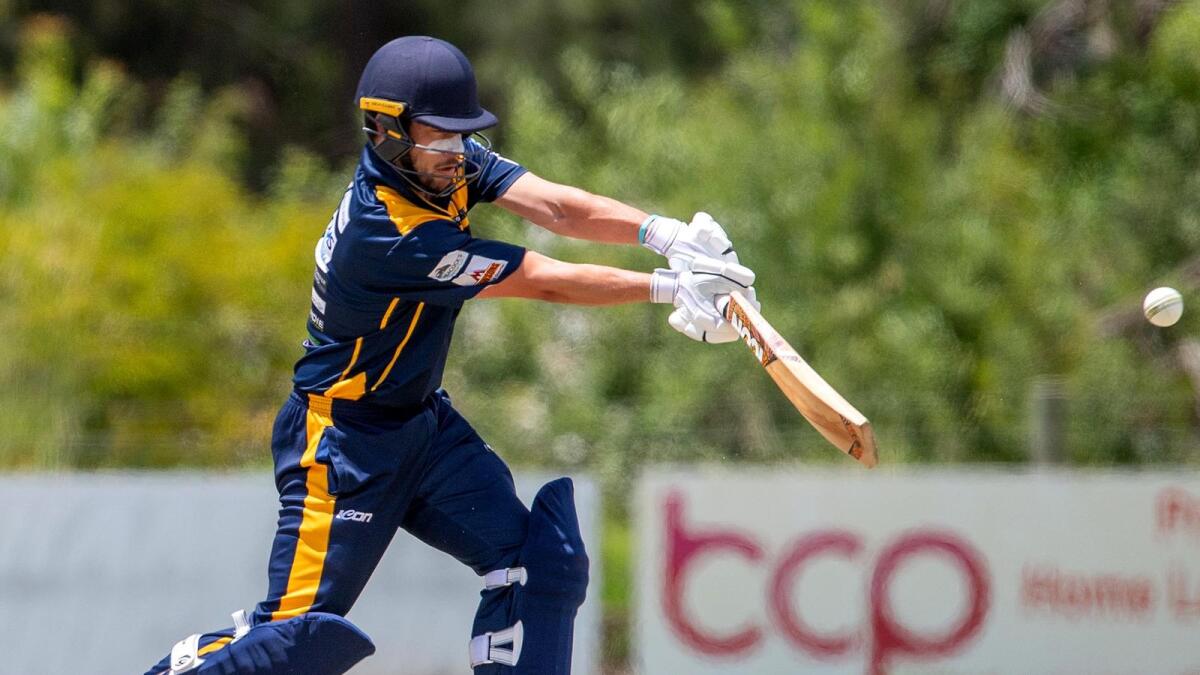 The one-day clash between Rochester and Bamawm Lockington United was a clash between contrasting middle order batting line-ups.
At the end of the contest however, it was Rochester who walked away with its first premiership points of the year in a one-wicket thriller up the Northern Hwy.
Bowling first in a rescheduled round one match-up, Rochester's attack had the early upper hand before BLU's middle order fired to drive its total to 177.
Angus Martin had the in-form Liam Hamilton caught before Dylan Cuttriss struck twice to remove James McPhee and Luke Thompson.
BLU's Sandun Ranathunga posted a defiant 30 at number three before he fell victim to Joe Hamilton.
Ranthunga's dismissal saw Greg Pearse join Rathika Rajakumara at the crease, and the pair shared in a vital 51-run partnership to keep the scoreboard ticking over.
Fraser Cleary snared a catch off his own bowling to dismiss Rajakumara for 34 before Rochester club debutant Richard Tibbett sent Pearse packing for 35.
Cody Thompson (20) and Cameron Laird (12) kept BLU moving forward to finish with a defendable 177 on the board.
With the bat, Rochester stumbled early at the hands of Amila Gunathilika and Luke Thompson, who struck early with the ball to reduce Rochester to 3-25.
As they have done so often before however, the ever-reliable Rochester skipper Sean Williams and Dylan Cuttriss went to work rectifying the innings.
The pair guided Rochester past the 100-run mark, Cuttriss leading the way with a game-high 70 runs.
Their dismissals proved a game-changer with Rajakumara accounting for Williams (39) and Gunathilika claiming the massive wicket of Cuttriss, his third of the day.
BLU threatened to instigate an upset with Rochester teetering at 9-165, but the cool heads of Miles Wade and Tibbett prevailed at the end, with Tibbett marking his first game for the club by hitting the winning runs in the 40th over.
Williams admitted he was happy to take the win against the highly rated BLU and credited his bowling attack.
"They're a quality outfit, and we knew they were going to come for us at some stage," Williams said.
"We knew it was going to be a bit of a grind — in the end we were lucky to get over the line."
"I thought we bowled pretty well; to keep them under 200 was pleasing.
"It's been a bit hard with COVID and not being able to train or play for the last month, but I think we blew a few cobwebs out."
Despite the victory, Rochester has slipped to second after Echuca won both its games over the weekend.
They face Moama in a top-four clash this Saturday.