GVL | Seymour extends winning streak with hard-fought win at Tatura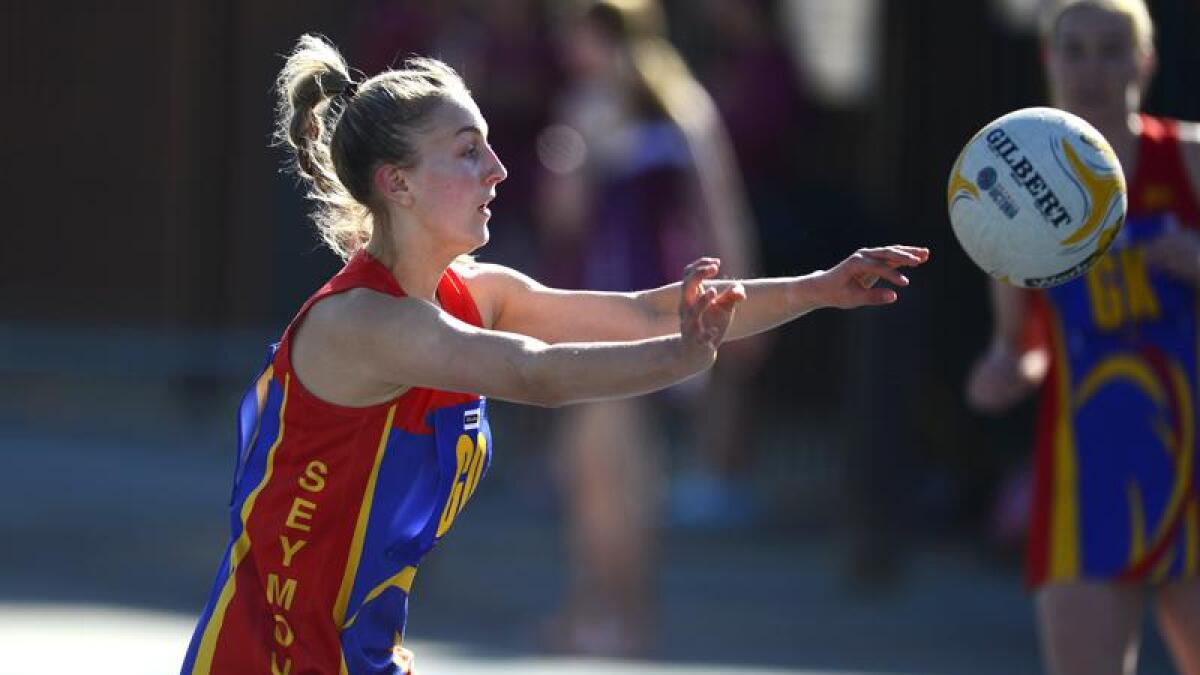 Seymour made it seven straight Goulburn Valley League A-grade wins at the weekend, triumphing over Tatura 51-30 in a bruising encounter away from home.
In a victory that saw the Lions maintain their stranglehold on top of the A-grade ladder, a second-quarter blitz proved to be the difference as they piled on 19 goals to leave the gallant Bulldogs in their wake.
Seymour coach Ellie O'Sullivan said it was a professional performance from her team on Saturday afternoon.
"It was certainly a game where the scoreboard didn't reflect how tough it was out on court," O'Sullivan said.
"Tat put up a really good performance and had some key players that kept us guessing.
"We probably started a little bit slow in our attack end, but defensively we were on song all day and the girls did a great job in limiting their scores.
"So, overall, a tough game and one where we are very happy to come away with a win."
With star defender Nakita Singe unavailable, O'Sullivan was forced to make a switch to the Lions' line-up, sending ever-reliable midcourter Courtney Aldous to the goal keeper position, where she partnered Sarah Szczykulski in the defensive ring.
The Lions' mentor spoke glowingly of Aldous' performance, along with the work of a rising star at wing defence.
"Courtney I thought had an outstanding game and was definitely best-on-court. She was very local and very active in her movement, making life tough for the Tat attackers," she said.
"We then had a young gun step up in the A-grade game in Jordyn Beattie playing wing defence and she did an awesome job matching up against their captain Elsie Boyer and did a great job.
"So along with Sarah (Szczykulski), our defensive three did a great job and set up the win."
One slight concern from the match was the final quarter, where a lapse in concentration saw the Lions get outscored 9-8.
"Across the board there was probably a little bit of fatigue there and our game got a bit scrappy in the finish," O'Sullivan said of the final quarter.
"We lost a bit of that connection on court and threw a lot of ball away, but in saying that, Tat were hungry for it and did a good job in coming at us right until the final siren."
Seymour enjoyed a dominant day all round on the netball court, with its remaining four teams all recording big victories.
Lucy Zotti was the star in B-grade as the Lions came away 77-22 winners.
B-reserve saw Seymour put on a defensive masterclass, triumphing over the Bulldogs 62-11, while in the juniors, the 17-and-under side won 43-22 and the 15-and-unders walked away with a 47-32 victory.