GVL | Undermanned Lions slump to third straight defeat
It was the Chris Nield show at Kings Park on Saturday, April 30, as the Mooroopna spearhead kicked eight goals to lift the Cats to a 13.8 (86) to 7.1 (43) win over Seymour.
It was Mooroopna's fourth straight win to begin season 2022 and sees it climb to the top of the Goulburn Valley League ladder after what was the club's first victory against a top-six opponent from last year.
But while confidence is high after his team's hot start to the year, Cats coach John Lamont said there was still plenty of work to be done before they could be considered a genuine GVL contender.
"It is pleasing (to win games) but we aren't under any illusions," Lamont said.
"We've played the three Shepparton teams, who are all rebuilding, and now Seymour, who were depleted with injury.
"The draw is the draw and we can only beat who is in front of us.
"We are happy to be 4-0 and are just looking to continue to improve with a young group."
In a victory set up by a dominant first half, the Cats did not give the Lions an inch in the opening stages, limiting them to just two scoring shots to take a commanding 36-point lead into the main change.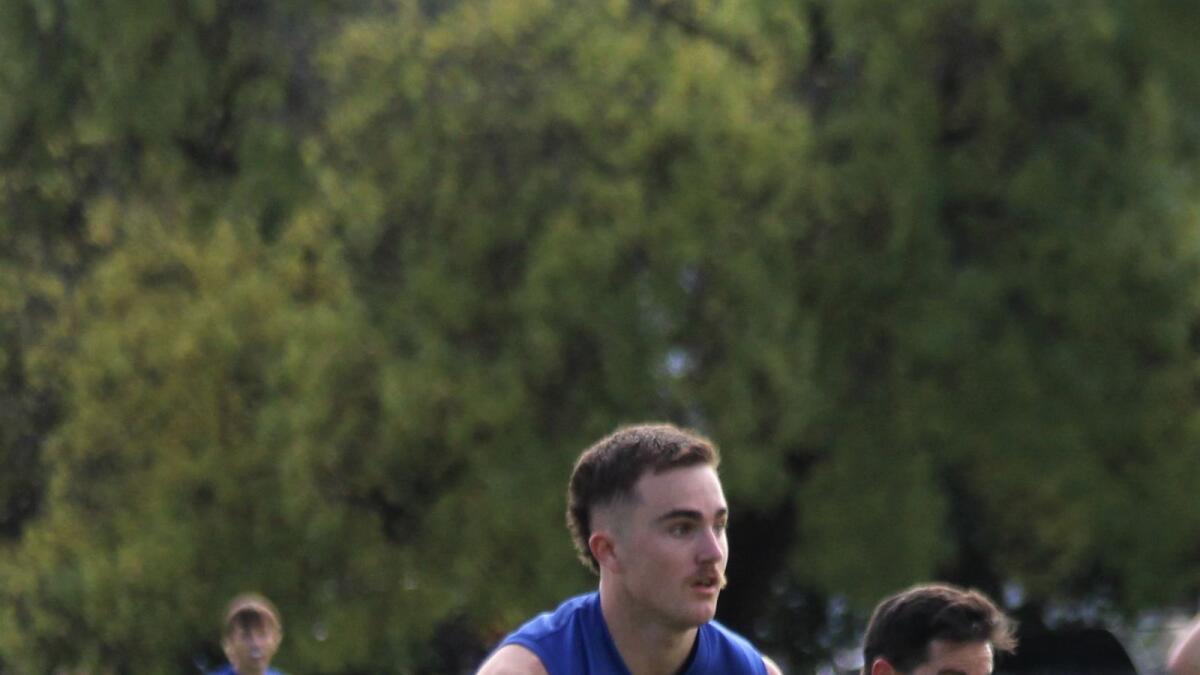 In what was his side's first venture out of the Shepparton-Mooroopna area this season, Lamont said it was pleasing to see his players bring the intensity early.
"The first time outside of (postcode) 3630 this year and we probably went to Seymour with some confidence, having beaten them last year on the road," he said.
"Coming up against one of the stronger clubs on the road, we had a real focus on starting strong, and I really thought we controlled things in the first half, which was pleasing.
"Seymour definitely had a very positive third term and really put us on the back foot before we responded well in the last, so there are things we still need to work on.
"But overall I think we are playing a very good brand of footy, and to keep a team like Seymour to just two scoring shots in a half, we take a lot of confidence out of that."
In terms of standouts, it was hard to go past Nield up forward, who managed to outscore the entire Seymour team in one of the best individual performances of the GVL season to date.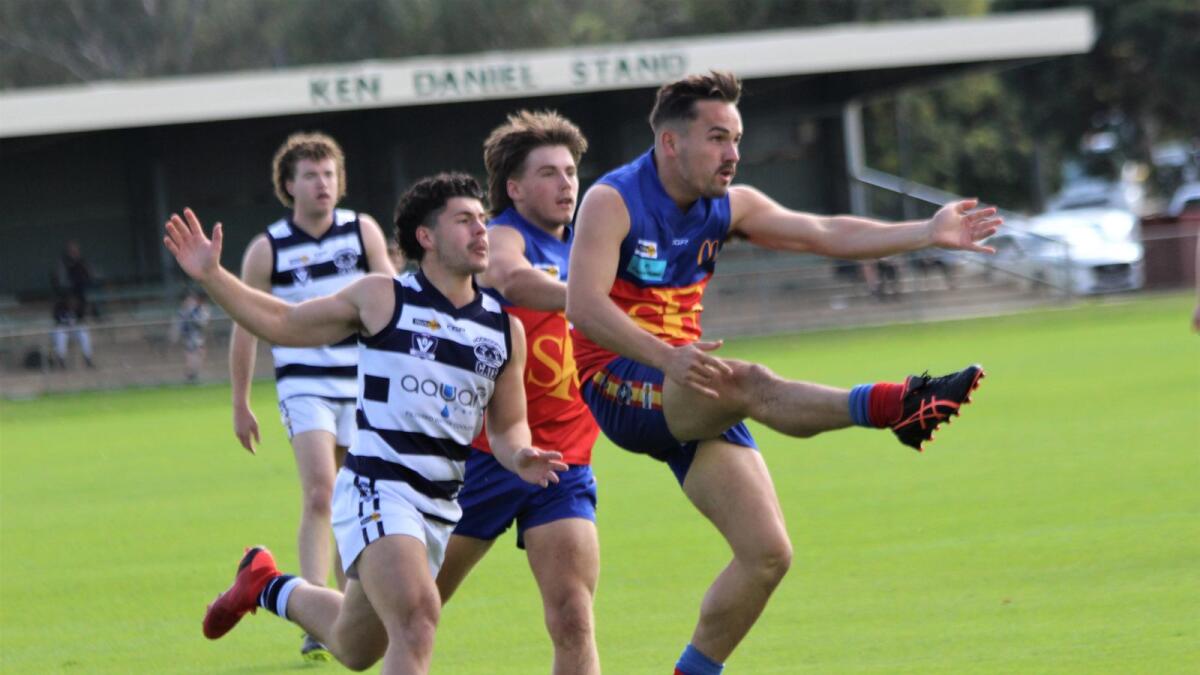 "It was just a great all-round game from Chris," Lamont said.
"Some of his goals were off the back of really good defence, which was great.
"He was kicking goals but never got selfish and still brought others into the game.
"It was fantastic to watch.
"He had a really good battle with the Seymour defence.
"They certainly got on top in their share of contests, but Chris just made the most of his opportunities."
Lamont also praised the work of midfielders Ethan Hunt, Kai Madgwick, Jed Woods and captain Matt Deane, with the even spread of contributors a highlight of the win.
"If you have only held the opposition to two scoring shots in a half, you need everyone to weigh in," he said.
"I think that has been a feature of our game this year, which is a great sign we are on the right track."
While the Lions slumped to their third straight defeat, it wasn't all doom and gloom for coach Ben Davey, who continued to blood youth into the senior side in the absence of a number of his star players.
"We knew it was going to be tough (with all the players missing), so we take that game as more of a learning opportunity," Davey said.
"It is great to get a bit of development into these guys and the experience of some senior footy so they can see where they are at.
"A lot of them did some really good stuff but also got caught out on some basic stuff, but overall we are happy with the fight we showed against an excellent Mooroopna team."
Mooroopna will be looking to make it five in a row next week when it hosts a battling Tatura.
Meanwhile, Seymour will be desperate to break its three-game losing streak when it welcomes a red-hot Echuca to Kings Park.
The reserves clash told a much different story, as the Lions dominated from start to finish to come away victors 16.18 (114) to 2.8 (20).
A sign of the club's excellent depth, Seymour didn't cough up a score in the second half in a result that catapulted it to fifth on the table.
Sam Fuhrmeister, Cooper Lubeck and Max McLean were the standouts in the 94-point victory.
Mooroopna was too good in the Under-18s clash, triumphing over the Lions 12.10 (82) to 8.4 (52).
Missing a number of key contributors to the undermanned senior side, Seymour battled hard but was just outclassed in the finish.
Angus Murray, Regan Gardner and Fraser Rutherford impressed in the loss.
Seymour and Mooroopna fought out a thrilling clash in the Under-16s to begin the day, with the home side prevailing 10.8 (68) to 7.6 (48).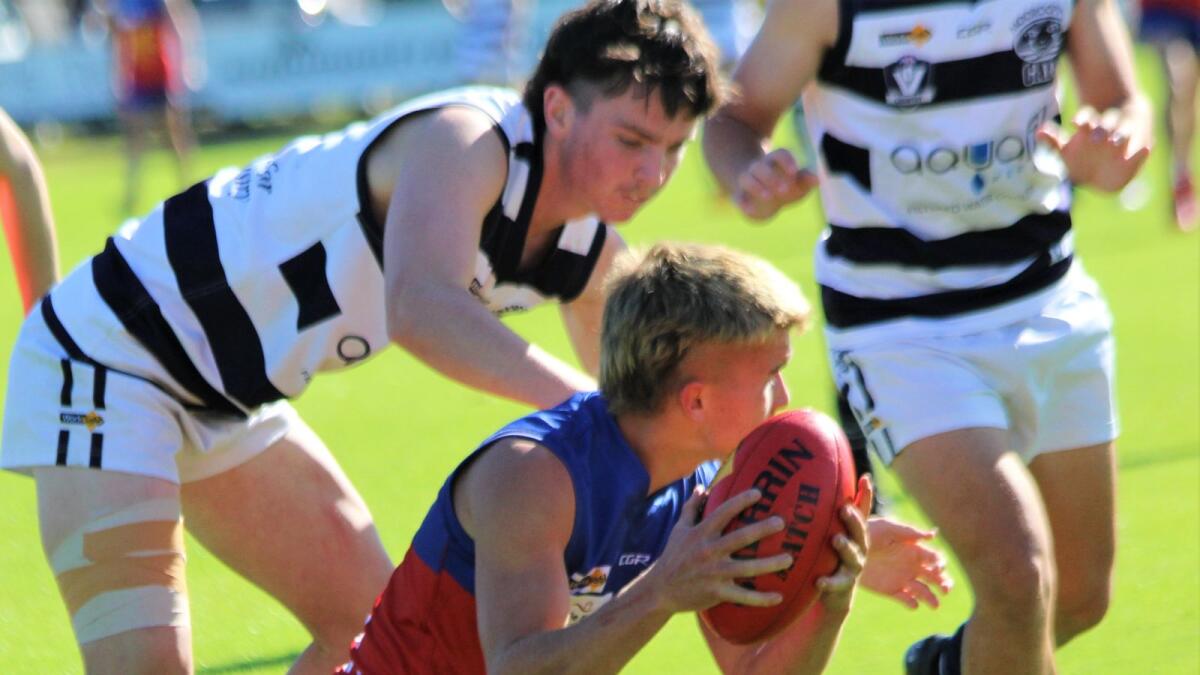 In what was an excellent showcase of the exciting youth coming through the ranks at Kings Park, Taiten Thomas, Charlie Carmichael and Cooper Holdsworth-Rose were particularly impressive in the victory.