KDL | Gallery | Lakers continue KDL domination with another big win
Nagambie maintained its stranglehold on top spot of the Kyabram District League A-grade ladder with a clinical 78-44 triumph over Girgarre on Saturday.
Backing up its 92-goal effort in its last start against Undera, Nagambie carried the momentum through the bye week, with its Sharni Lloyd-led attacking end once again proving to be strong.
Lakers coach Katie Sullivan said it was fantastic to see the attack end continue its solid form.
"We had the mindset going into Saturday to keep that high scoring attack going," Sullivan said.
"We haven't come up against Girgarre, so we weren't exactly sure how they were going to line up. So we didn't have any targets in defence. For us it was just about continuing that form we had in attack pre the bye and it was a really great display all round.
"We have great connection on court and belief in each other and I think that is showing in our results."
The Lakers sported a host of winners across the court and Sullivan made mention of a couple of girls who stood out on the day.
"We were without our regular goal shooter, so we swapped Bree (D'Andrea) from defence into attack and she did a fantastic job," she said.
"That showed the depth of our team at the moment, with the versatility of girls like Bree making it not really matter if one of our key players is out for the week.
"Best-on-court went to Maddison Biggs who had another great game, with the accuracy of her passing a real highlight."
After giving their percentage a nice boost, the Lakers now embark on a brutal run home to finals, with clashes against fellow top-three sides Shepparton East and Tallygaroopna set to give Sullivan a great indication of where her side is at.
"We are excited for it," she said.
"Each week we are building and improving, so we are now just hanging out for those big games where we can really test ourselves."
Coming into its Saturday afternoon clash with Avenel sitting second on the ladder, Shepparton East made a powerful statement on its Central Park home court, obliterating the Swans 70-28.
Eagles coach Erryn Hueston had her team working in perfect harmony, with the young Avenel side simply unable to stop the scoring avalanche.
Tallygaroopna made sure it was not forgotten in the KDL A-grade premiership race, recording a convincing 55-30 win over Murchison-Toolamba.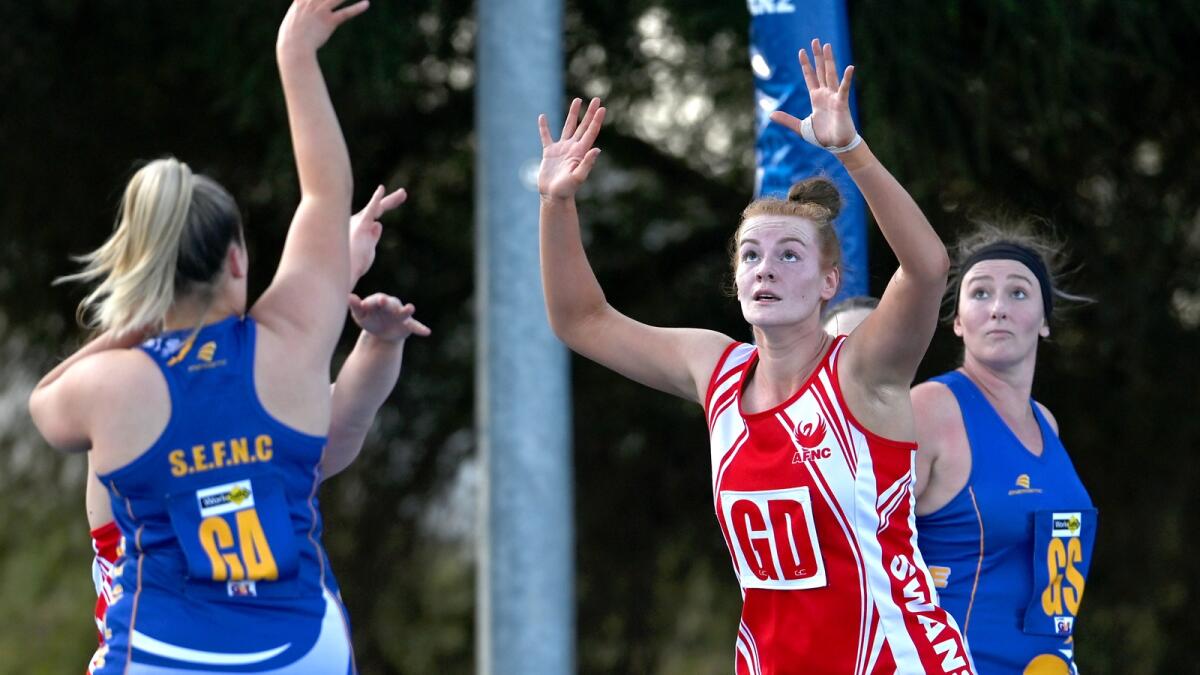 Merrigum produced a hard-fought 40-35 triumph over Longwood at Redlegs Stadium.
Stanhope was too good for Lancaster, making the 20-minute trip north and saluting with a 39-34 win.
Meanwhile, Violet Town and Dookie rounded out the weekend's action with a pair of dominant wins over Rushworth (60-21) and Undera (89-15) respectively.