Much fancied Strathmerton too good for the Redeyes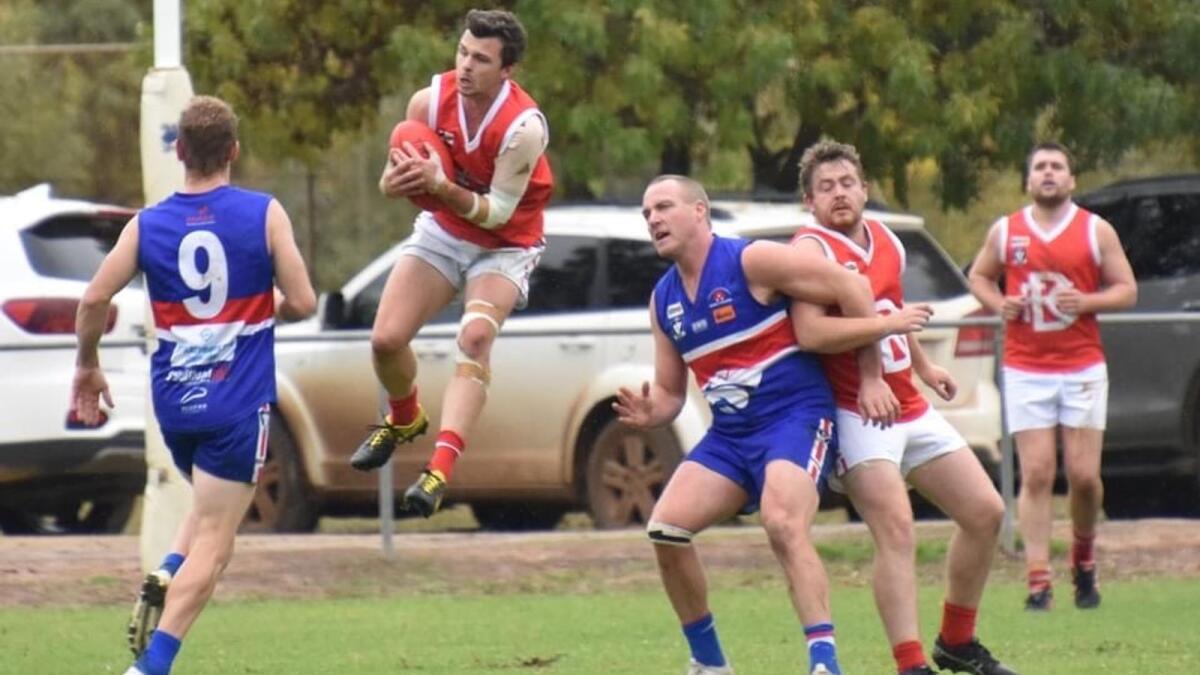 The Blighty seniors came up against the much-fancied Stathmerton on the weekend.
In what felt like Blighty was playing against 19 men sometimes, the Redeyes men continued to battle hard all day.
Throughout the game Blighty got better and started to put some good passages of play together which resulted in hitting the scoreboard and a lot more forward 50 entries.
Taking the scoreboard away, the Blighty continue to improve and if they keep working hard at training they will get a much deserved win soon.
Blighty's better players for the day were Mr Consistent Luke Hay and the running machine Luke Charlton.
Aaron Litchfield was outstanding down back all day and gave away nothing.
Mitchell Ross started to show the flair we are used to, while Lachlan Hillier's attack was excellent, all game.
Final score: Blighty 4.3 (27) lost to Strathmerton 26.16 (172)
The Blighty Reserves started okay with a wet footy slowing the game down to their pace.
The Redlegs' backline repelled plenty of Strathy's advances, with Jarrod Andrews, George Reid, Ricky Gazzara, Matt Hay and Warwick Doolan playing well.
Strathy ran away with the game but Blighty managed a couple of goals which shows improvement.
Better players were Josh Sharp, Alan Gardiner, Kev Kerr, Andrew Simpson and Anthony Street.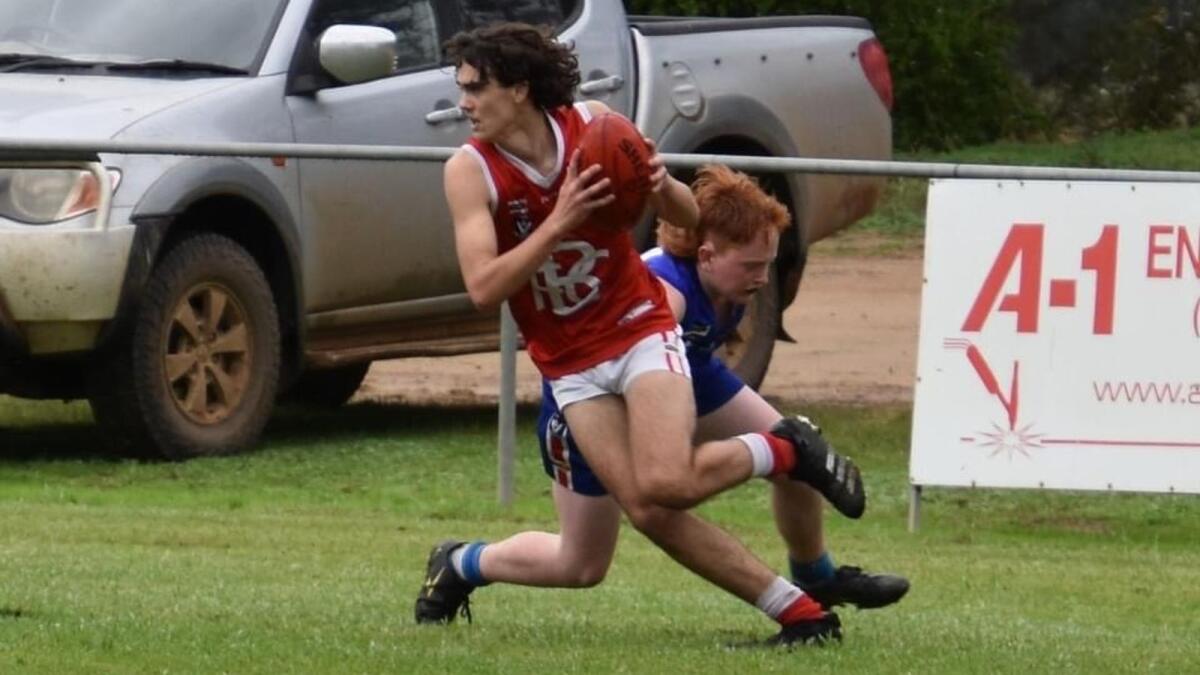 Big thanks to thirds players Riley Webb, Kobi Baxter and Will Doolan for helping out and playing well. Baxter kicked two goals, while Warwick and Will Doolan were a good father son combo.
Final score: Blighty 3.1 (19) lost to Strathmerton 18.8 (116)
In what was a wet and cold morning in Strathmerton, the Blighty Thirds showed up with the Redeyes fighting sprit to play hard football.
Again Blighty was undermanned but these boys stood tall and never gave up.
In the first half the Redlegs just couldn't compete with the Strathmerton midfield and run forward.
After the main break Blighty regrouped and started to control the game moving the ball forward with great teamwork and skill.
In the last quarter they all battled hard and showed what a great bunch of mates they all are and encouraged each other until the final siren.
Best on ground was Jack Gavel playing in the backline, as was Jarrod Bashford who also received an award.
Will Dudley, Kobi Baxter, Darby Watson and Ethan Mcleish received awards also for a great game.
As a team Blighty will regroup this week and look forward to playing Rennie at home.
Final score: Blighty 2.4 (16) lost to Strathmerton 16.19 (115)
Conditions were pretty ordinary in Strathmerton on Saturday morning for the Fourths match.
It was the first wet weather game Blighty had played this season.
Unfortunately the young Redeyes couldn't match Strathy in the pace around the ground.
It wasn't until the last quarter the young Redeyes picked up the pace and could match it with the sharp Strathy outfit.
The Blighty players were disappointed with the result and will work really hard to bounce back next week.
Among the better players for the day was captain Jeremy Doolan who battled his guts out all day.
Reagan Macdonald had a great game on a tough opponent, Jarred Hislop was very solid in the back line, taking plenty of intercept marks, Cobi Johnson had another great game, racking up plenty of possessions around the ground, Bailey Hemphill wasn't afraid to get in there, having a real crack and Max Murray battled away in the ruck also getting plenty of possessions.
Final score: Blighty 0.1 (1) lost to Strathmerton 12.13 (85)
Blighty's Fifth's players know the routine well now.
A quick look at the board for their starting positions and they were ready.
The young Redeyes were full of handballs, long kicks, strong tackles and good marks.
Blighty's ball winners were getting the ball and the team's ball users were getting it to each other.
Thanks to Strathy for sharing your players to even the sides. Blighty loves watching their youngest Redeyes play and having fun.
Awards went to: Liam Gordon, Jack Cleve, Lachlan Marshall, Lachie Macdonald, Indi Bain and Lachie Bain.
No scores recorded