Sky's the limit for Jinaya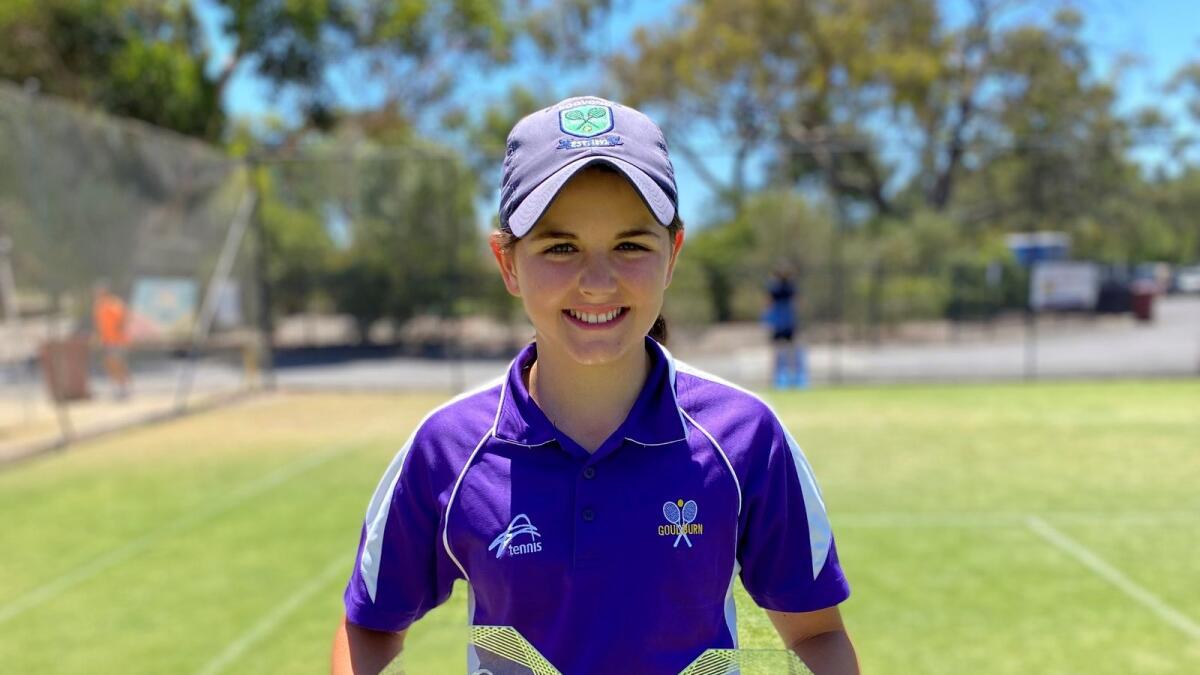 Keep this name in mind — Jinaya Nurse.
Jinaya claimed the Victorian Inter-Regional Country Championships 14-and-under Girls Singles Championship at Horsham last week.
Runner-up for the last two years in the same event the Stanhope teenager survived an exhausting, nail-biting duel in the final to beat Geelong girl Matilda Sutherland.
Competing for the Goulburn region at the titles, Jinaya won the first set 7-6 in a tie-breaker, lost the second set 7-5 and then clinched the title with a stirring 15-13 win in an exhausting super tie-breaker deciding set.
Jinaya had cruised into the final with emphatic 6-2, 6-0 and 6-0, 6-2 and then 6-2, 6-3 wins in the preliminary rounds.
Jinaya also teamed with Yarrawonga's Lucy Bassett to win the 14-and-under doubles title, disposing of Geelong's Matilda Sutherland and Georgia Carr 8-0 in a whitewash.
Jinaya, 13, is still eligible to compete in the same age group next year after finishing runner-up as a 11-year-old in 2020 and again last year as a 12-year-old.
The daughter of Stanhope's Fleur and Graham Nurse, Jinaya plays both junior and senior tennis for the Stanhope Tennis Club in the GV Tennis Association.
The club has produced some fine tennis players over the years including former Goulburn Valley number one Wayne Hanslow, Paul McNamara and his late mother Sue, Maurie and John Gibbs and Judy and Hedley Buzza just to name a few.
Jinaya's proud grandfather Bill McNamara was also a solid player and a stalwart of the club.
Jinaya is coached by Mooroopna's Mark Mills and also has a weekly hour-long training session with former GV champion Hanslow.