Conditions change quickly, says ACCC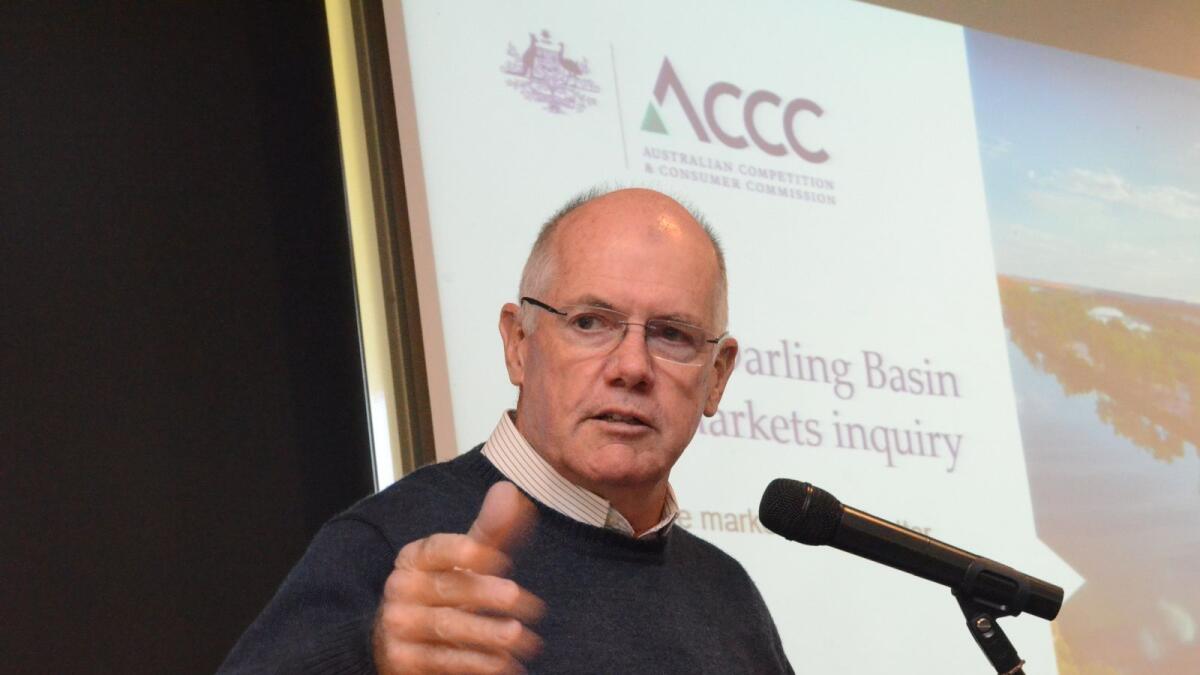 Irrigators in the Murray-Darling Basin faced a challenging year in 2019-20 due to water scarcity and low allocations following persistent drought up until late 2019, the ACCC's 11th annual Water Monitoring Report shows.
The Australian Competition and Consumer Commission monitors regulated charges and compliance with the water rules by infrastructure operators and basin state governments.
"While the drier conditions and low allocations in 2019-20 resulted in the lowest volume of water delivered by irrigation infrastructure operators for at least five years previous, the recent flooding has shown how conditions can change dramatically in a relatively short time," ACCC deputy chair Mick Keogh said.
During 2019-20, irrigation infrastructure operators delivered 1442 Gl, 47 per cent less than in 2018-19. However, the arrival of above average rainfall from January to April 2020 across much of the basin created favourable conditions for winter cropping.
Under the rules governing water trade, if an irrigator wishes to permanently trade their water to someone outside their irrigation infrastructure operator's network, they can undertake a process called 'transformation' to turn it into an individually owned water access entitlement.
During 2019-20, NSW and South Australian irrigation infrastructure operators reported 140 transformation applications, up 16 per cent from 2018-19. Central Irrigation Trust and Murrumbidgee Irrigation accounted for 79 per cent of the total number of transformations.
"Given the increasing reliance on water markets, it is encouraging to see irrigators transform their irrigation rights into a water access entitlement, providing greater opportunities to participate in both entitlement and allocation markets outside their irrigation network," Mr Keogh said.
In 2019-20, the ACCC found overall modest increases in the majority of typical bills for on-river networks and irrigation infrastructure operators.
During the past 11 years, for irrigation infrastructure operators the total aggregate typical irrigator bill change was an increase of around six per cent in real terms.
Complaints and inquiries regarding the Water Market Rules 2009 and Water Charge Rules 2010 were slightly down from 2018-19, which may partly be attributed to some stakeholder concerns being considered by the ACCC's Murray-Darling Basin water markets inquiry.
The report found that even with the tight supply conditions, total allocation trade volumes increased by 16 per cent, from 4.4 to 5.1 Gl, the largest volume over the past seven years.