Is your irrigation system operating efficiently?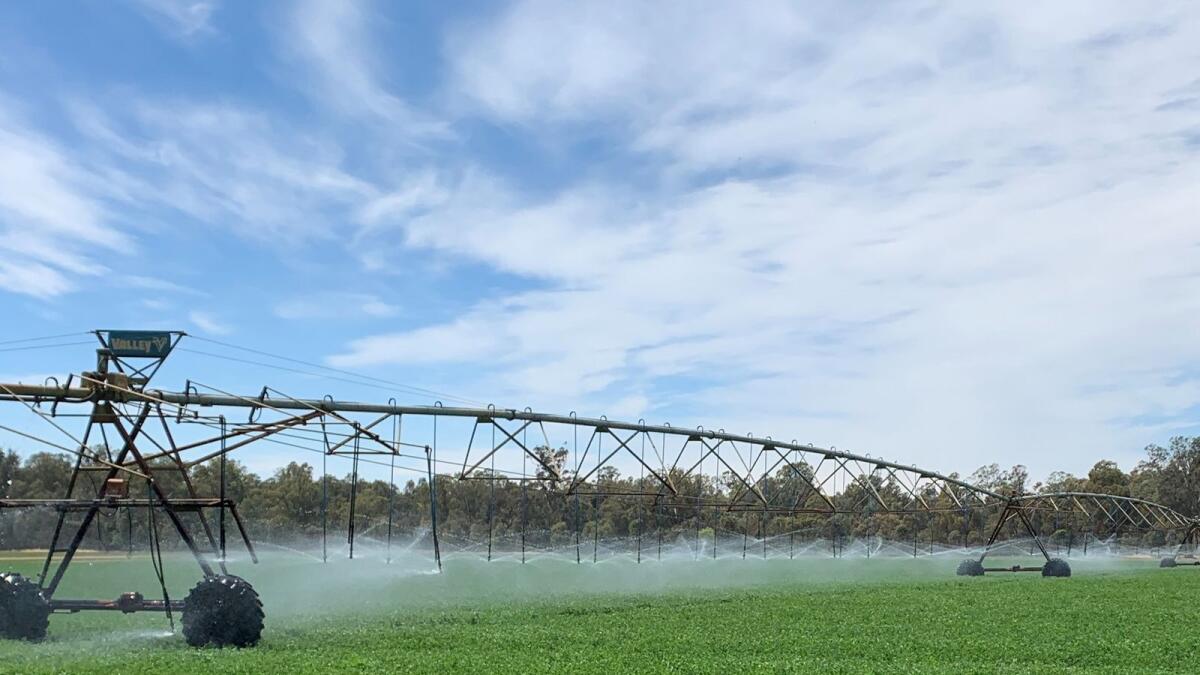 Many irrigators are unknowingly wasting thousands of dollars each season because their systems aren't operating efficiently, according to a new assessment program.
The assessments, funded by Goulburn Broken Catchment Management Authority, are being delivered by Agriculture Victoria experts.
Goulburn Broken CMA's Chris Nicholson said after going through the assessment process, one farmer was expected to save $40,000 over the life of his system.
"His centre pivot was more than 15 years old and was designed and installed at a time when electricity was cheaper," Mr Nicholson said.
"The check identified a number of simple opportunities to improve his system's efficiency."
He said it was important to analyse how the systems ran and then work out how they could do the same job using less energy.
"In this case we found savings in two areas. The system was found to be using too much energy while also failing to meet the crop's water needs.
"Unfortunately there are a number of irrigators who are unaware of how inefficiently their systems are operating until they get someone to check it."
He said some irrigators had stopped using their systems because they cost too much to run.
"And that's not limited to older systems, because we've found brand new systems, which cost between $200,000 and $300,000, were not performing as well as they should.
"Often the system just needs to be fine-tuned to meet the individual crop and soil requirements.
"In one case, a small nozzle pack which cost $300, saved the irrigator more than $2000 per season."
Mr Nicholson said Goulburn Broken CMA's irrigation efficiency focus had expanded to include all forms of energy and resources.
"Irrigation efficiency used to be about water but now it's also about energy efficiency and meeting crop demand.
"We want people to know this service is available to irrigators because they should be getting the best out of their systems without it costing an arm and a leg."
For more information, phone Goulburn Broken CMA on 5822 7700.