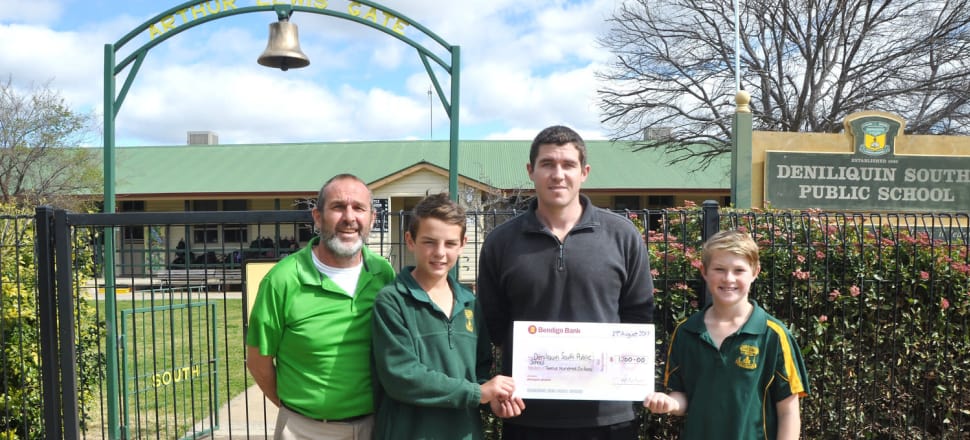 5370537724001
The Deni Rovers Football Netball Club will continue their focus on junior development in the 2019 Picola & District League season.
The Roos have already started their pre-season in the junior ranks with the thirds beginning training on Tuesday night.
The night saw 25 players on the park along with coach Alex Hay, running through light drills in the heat.
The Roos have had plenty of recent success in their junior ranks, with their fourths footy side going undefeated in 2018 on their way to a premiership win, as well as the Under 15s netball side claiming the flag.
The Rovers also dominated the league's junior presentation night with footballers Raymond Murphy and Ben East claiming the best and fairest trophy in the fourths and thirds respectively.
Fourths coach Pete Wills, who will take on the role again this year, was named Junior Coach of the Year.
Rovers president Wally Bulmer said these accolades truly reflect the club's values of junior sport.
''We've put a lot of work into our junior programs over the past 10 years,'' he said.
''We've had blokes like Brendan East and Pete Wills who have worked so hard in bettering our junior footballers on and off the field.
''Both have previously won Junior Coach of the Year and Easty has also coached the interleague side.
''Easty won four flags in a row as a coach, leading the fourths to back-to-back flags in 2013 and 14 and then taking the thirds to back-to-back flags in '15 and '16.
''We also have Alex Hay on board coaching the thirds for his second season and he too has a passion to continue the club's success in the junior ranks.
''Our success in our juniors speaks for itself but it wouldn't be made possible without these great people coaching the sides.''
The Rovers have showcased their passion for junior sports on multiple occasions, making donations to various school sporting teams and individuals throughout the years.
The club most notably have donated money to the Deniliquin South School's footy side that has won the past three Tony Lockett Shield NSW PSSA Aussie Rules competitions.
''As a club we want to provide as much opportunity as possible for our juniors to play at the highest level possible,'' Bulmer said.
''We also host athletics and other sporting school carnivals throughout the year.
''We let the schools use our facilities for free and open up the canteen for them, with volunteers helping out on the day.
''But this wouldn't be possible without the support we get from IGA, so we have to give a massive thanks to them.''
The Rovers fourths will begin their pre-season training at 5pm on Thursday, February 21.
Everyone is welcome to join. For more information on the fourths contact Pete Wills on 0428609238.