Orchard robot charms crowd
A flower-counting and fruit-predicting robotics system which can be driven around on the back of a quad bike is quickly winning admirers.
Called a Green Atlas Cartographer, the machine currently calls the Tatura SmartFarm home, where it's being used in Agriculture Victoria research projects.
Researcher Alessio Scalisi introduced the Cartographer to farmers on the November 25 orchard walk hosted by APAL.
"It's equipped with strobe lights and RGD cameras which capture five images per second," Dr Scalisi said.
"Then a neural learning network uses the pictures to estimate flower numbers, fruit numbers ... it can even predict fruit colour, but at the moment we are testing to see how much it can reliably do."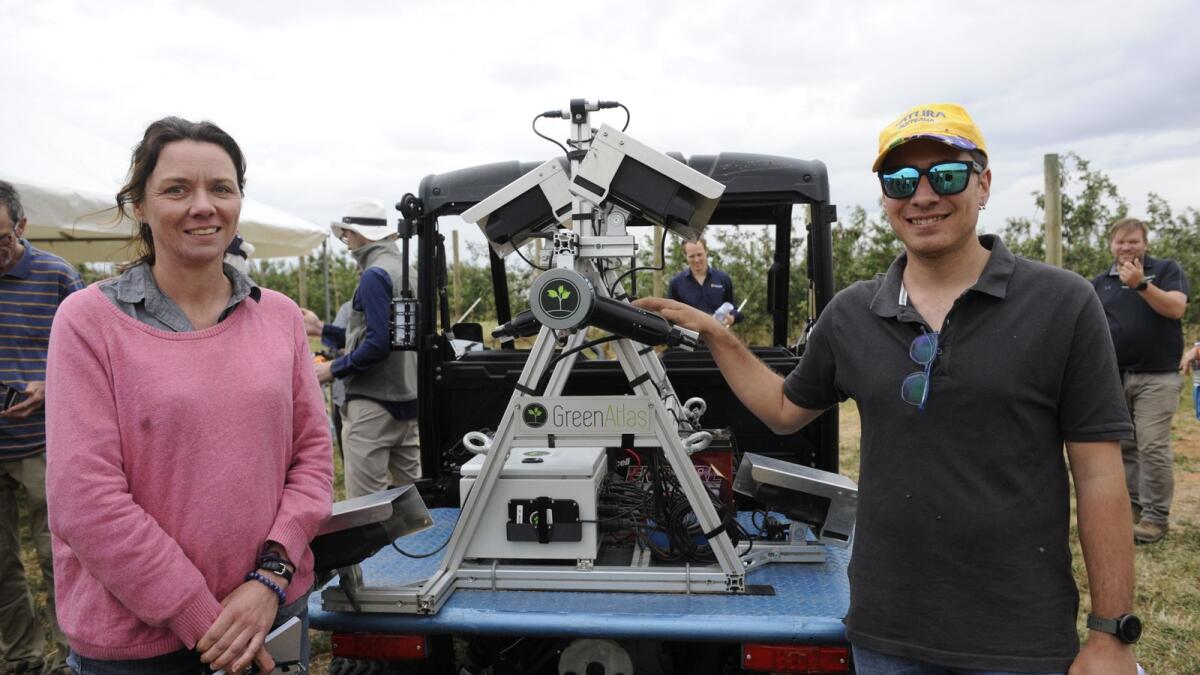 Thanks to its rapid picture rate, farmers can drive at 10 to 15 km/h while it records data.
"And that speed is only going to get faster as the technology develops," Dr Scalisi said.
"We started using it last year and found it predicted fruit numbers with a 93 per cent accuracy."
Several orchardists expressed an interest in taking one home.
Yarra Valley apple orchardist David Finger was loaned a Cartographer to farm-test the equipment, as was Ardmona's Plunketts Orchards and Shepparton's Geoffrey Thompson.
"I think this has got massive application right now on farms," Mr Finger said at the orchard walk.
"When we had it, we learnt where we were over-spraying and under-spraying lots. Scientists will go on about perfecting it but they'll never realise how farmers will actually use it until they give it to us."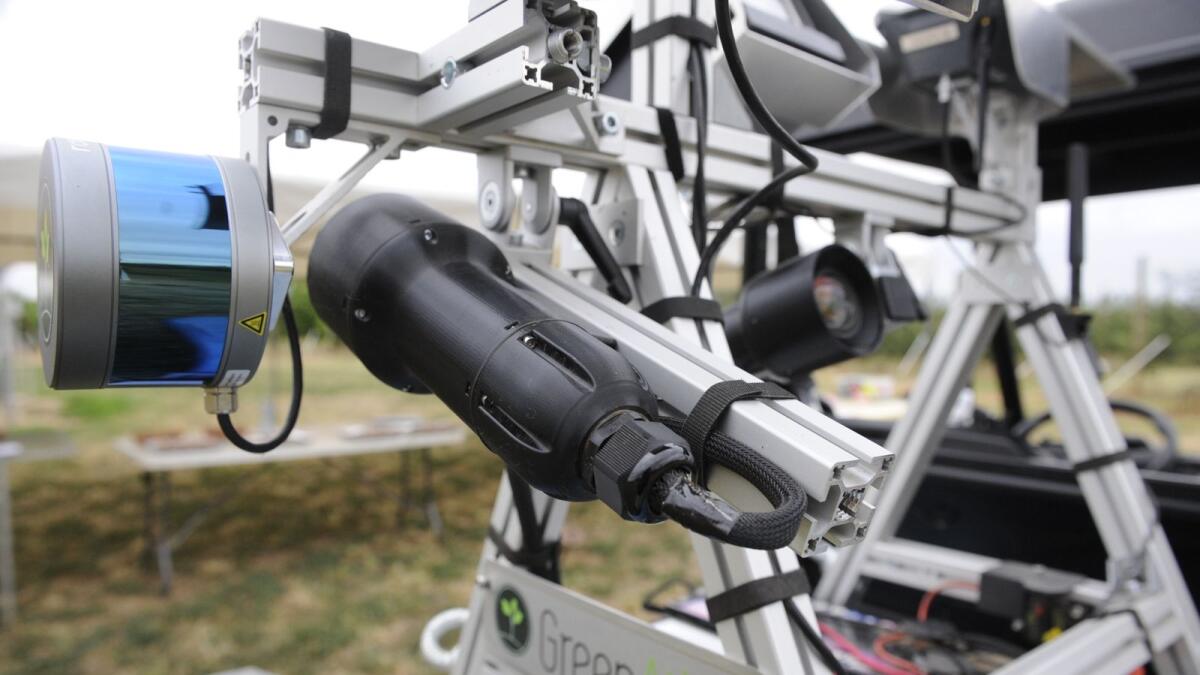 Mr Finger said the counting machine could benefit packing sheds immensely.
"The biggest use of all will be the packing sheds — they can whip through an orchard a few months before and see the size and yield before time. That's going to be a total game changer for marketing," he said.
Jason Shields for Plunketts Orchards found less useful applications for his loaned Cartographer and said he'd scanned pollinator apple varieties before and after flowering to properly map their effectiveness.
"As it stands, I'm not interested in funding this project (with the Cartographer) any more because I can't see us (commercial orchards) getting anything more out of the research," Mr Shields said.
The Cartographer is built and sold by Sydney-based Green Atlas and the machines are hard to come-by.
"This is a commercial machine and we (SmartFarms) are the first ones in the world to use it for research purposes," Dr Scalisi said
"I'd really like to validate its abilities this year and start moving it out into the farmer's world (for more tests) soon."
At the moment Dr Scalisi is trying to push the technology to its limits and test if it can count the amount of fruit in a cluster and measure canopy temperature.
APAL said there was an unusually young audience at the orchard walk — likely drawn in by the promise of inspecting new toys.