Worker shortage to hit shoppers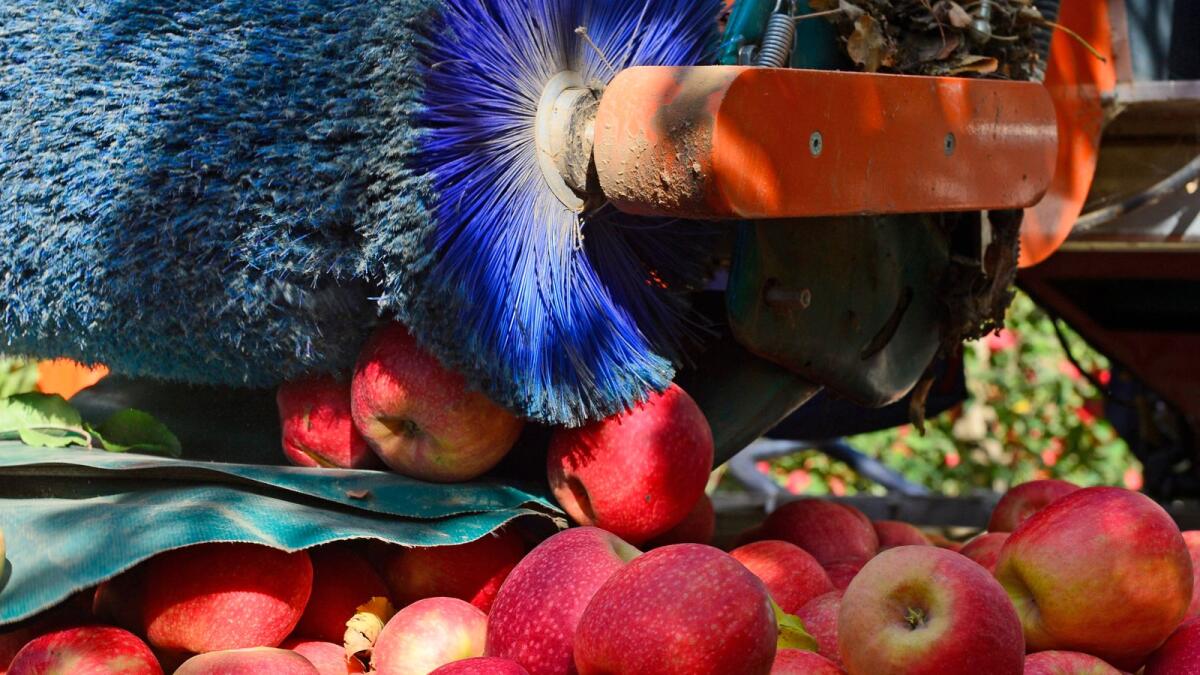 NSW's peak farming body has warned consumers will pay the price this Christmas as worker shortages smash growers.
According to the latest NSW DPI insights report, horticulture exports have fallen by 38 per cent, with COVID-19-related worker shortages one of the major factors for the decline.
The report says at present, only six per cent of harvest workers are locals, with "the majority drawn from seasonal worker and working holiday visa holders".
While the Federal Government's announcement that fully-vaccinated backpackers could enter the country from December 1 was welcomed, NSW Farmers' Horticulture Committee chair Guy Gaeta said it had taken too long to get to this point.
"The number of harvest workers has plummeted since the pandemic started, and we have been warning government that there would be a huge problem — well, guess what? We've got a huge problem," Mr Gaeta said.
"Borders both here in Australia and around the world have been shut for almost two years, and there have been a lot of announcements but not enough action.
"They (politicians) need to remember that every day without workers means less fruit, and higher prices as a result."
In a good growing season, Mr Gaeta's cherry farm near Orange in NSW typically employs about 50 backpackers to help pick fruit for Christmas tables. This year, he has struggled to recruit a handful of workers — a trend that is being repeated across the country.
This shortage of workers is leading to the very real possibility of fruit rotting on trees, cutting back on domestic supply and sending prices skyrocketing.
"Farmers do this job because we want people to enjoy our fruit, and it's horrible to think that we may have to throw cherries in the bin because we couldn't pick them before they spoiled," Mr Gaeta said.
"We need our workers prioritised if we hope to see enough cherries for every Christmas table this year."
Meanwhile, it's feared a new visa scheme to bring South-East Asian workers to Australian farms may have consequences for a willing and able Pacific workforce.
The Federal Government is in negotiations with a number of countries in South-East Asia regarding its new agriculture visa, but no agreement with a partner country has been finalised.
It's hoped arrivals will be on Australian farms within months, but questions remain about whether the new scheme is needed at all, and if so, what it means for the Pacific, for local producers and for the workers themselves.
Development Policy Centre director Stephen Howes questions the need to look outside the Pacific for workers.
"While there is a shortage obviously this year, it's ridiculous to suggest that the best way to address that shortage is to create a completely new visa, negotiate new agreements with a whole new set of countries and get workers in," Professor Howes said.
"It's obviously problematic to have two visas for two different sets of countries to do the same work.
"The labour pool from the existing schemes, which includes nine Pacific island countries as well as Timor-Leste, is far from depleted.
"There are many more workers from the Pacific who are very willing to come here; it's not like there's a shortage."